Fitzroy Anthony: A Basketball Obsession
"Basketball completely changed my life."
Fitzroy Anthony spent the first 12 years of his life on the island of Antigua, where he and his family did not have much. He spent the days on horses with his uncle's horseback riding company and lived with his mother and, later, his grandmother.
On an island where kids grew up playing cricket and soccer, basketball was not even a wisp of an idea.
That all changed when Anthony moved to Florida.
When Anthony was eight years old, his mother, who had been in Florida for five years attending beauty school and working, sent for Anthony to join her. Having lived in Antigua his whole life, the culture shock upon arriving in Florida was jarring; so much so, that Anthony moved back to Antigua less than a year later.
But Anthony's mother was determined and moved her son back to Florida prior to Anthony starting the fourth grade. And, for the Antigua native, it was the best thing that could have happened.
"I can't imagine what I would have been doing if I remained in Antigua," Anthony said. "The opportunities I have now and where I am at, I would never have had if I stayed in Antigua, not even a question."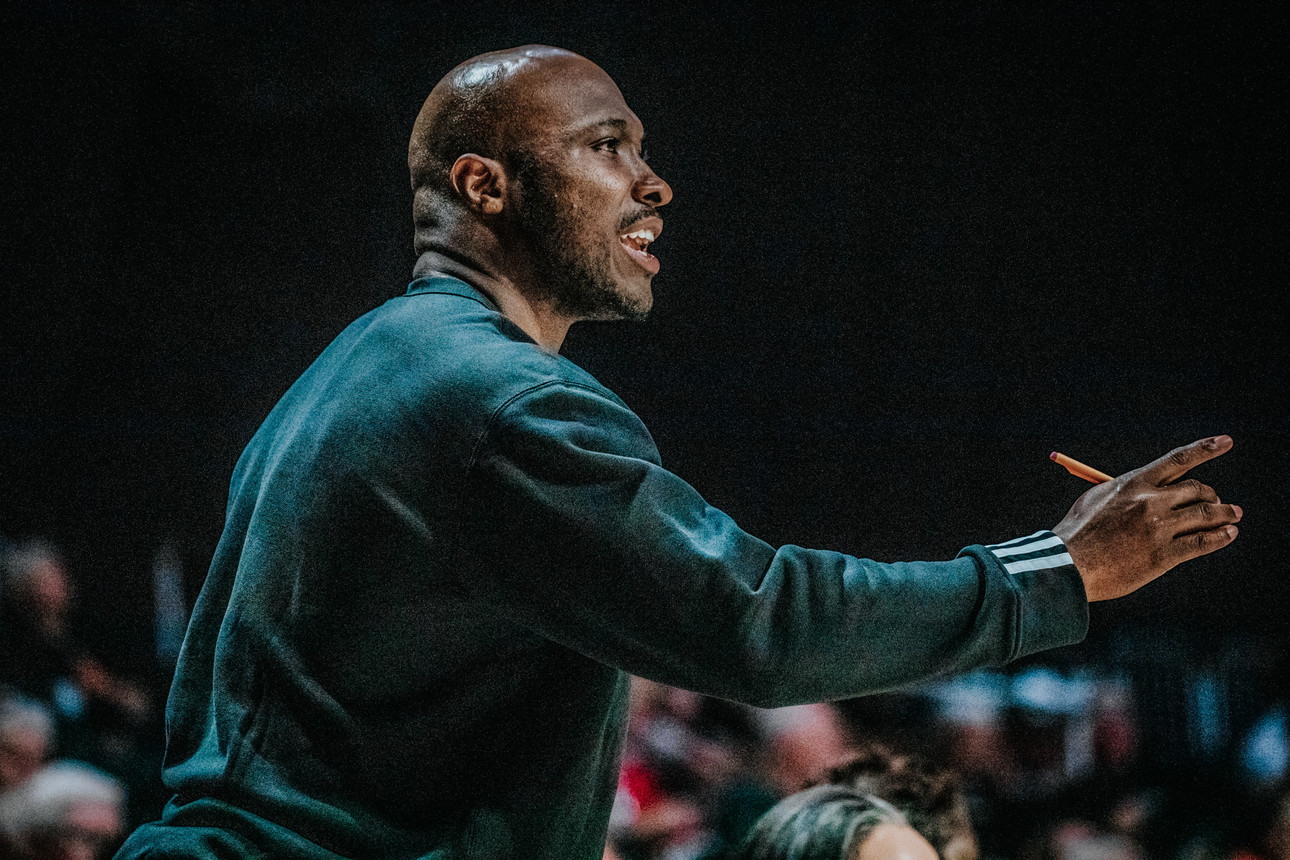 Anthony's introduction to basketball was similar to that of any other kid; he played football in the grass with his friend's and basketball on his neighbor's hoop. But it wasn't until his friend's dad asked him to play in the West Boca Rec League that he became fully immersed in competitive basketball.
That is when the basketball obsession started.
Playing basketball in college quickly became a goal for Anthony, who recognized how far the sport could take him.
"I remember thinking, 'Okay, don't let basketball use you, you use basketball to get to where you need to get,'" Anthony explained. "Basketball helped me as far as having tunnel vision of wanting to go to college, wanting to have a career and do something positive."
As his basketball career progressed at Olympic Heights High School, Anthony started getting phone calls about playing at the next level. While he knew that he was never going to be a "big-time, high-major kid," Anthony continued to outwork his friends and teammates and was rewarded with a scholarship to play basketball at Palm Beach Atlantic University.
From 2004-08, Anthony was an integral part of the PBAU team, but his college career was anything but easy.
During that time, he went through two coaching changes. With each switch, he had to prove himself to his new coach.
"If I wanted playing time, I had to earn it," Anthony said. "It was all about what sacrifices were you willing to make to earn what you want. I had to take every single opportunity that was given to me."
The challenges he faced through college taught him two very important lessons: leadership and work ethic. What kind of leader will you be during the tough times? How hard are you willing to work to get what you want? These are the questions that Anthony found the answers to during his college career.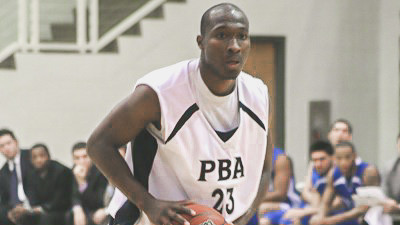 Not only did Anthony learn valuable life lessons during his college career, but he also discovered his calling: coaching.
"I had a younger sister that played basketball and I would help her train," Anthony said. "She would come up sometimes on the weekend to work out and, one weekend, when I took her to practice, her coach said 'Hey, this weekend we don't have a coach. Would you mind coaching?' And just like that, they suckered me in."
One weekend turned into two, which turned into three and, soon enough, Anthony was coaching his sister's team in addition to continuing his own basketball career.
While every basketball player aspires to play professionally, Anthony recognized the best fit for him would be to put his education degree to use and take the coaching path instead.
Coaching provided Anthony an outlet for his "addiction to basketball," as he puts it. He had so much love and passion for the game that the best way to use it was to share it with others, specifically up-and-coming players.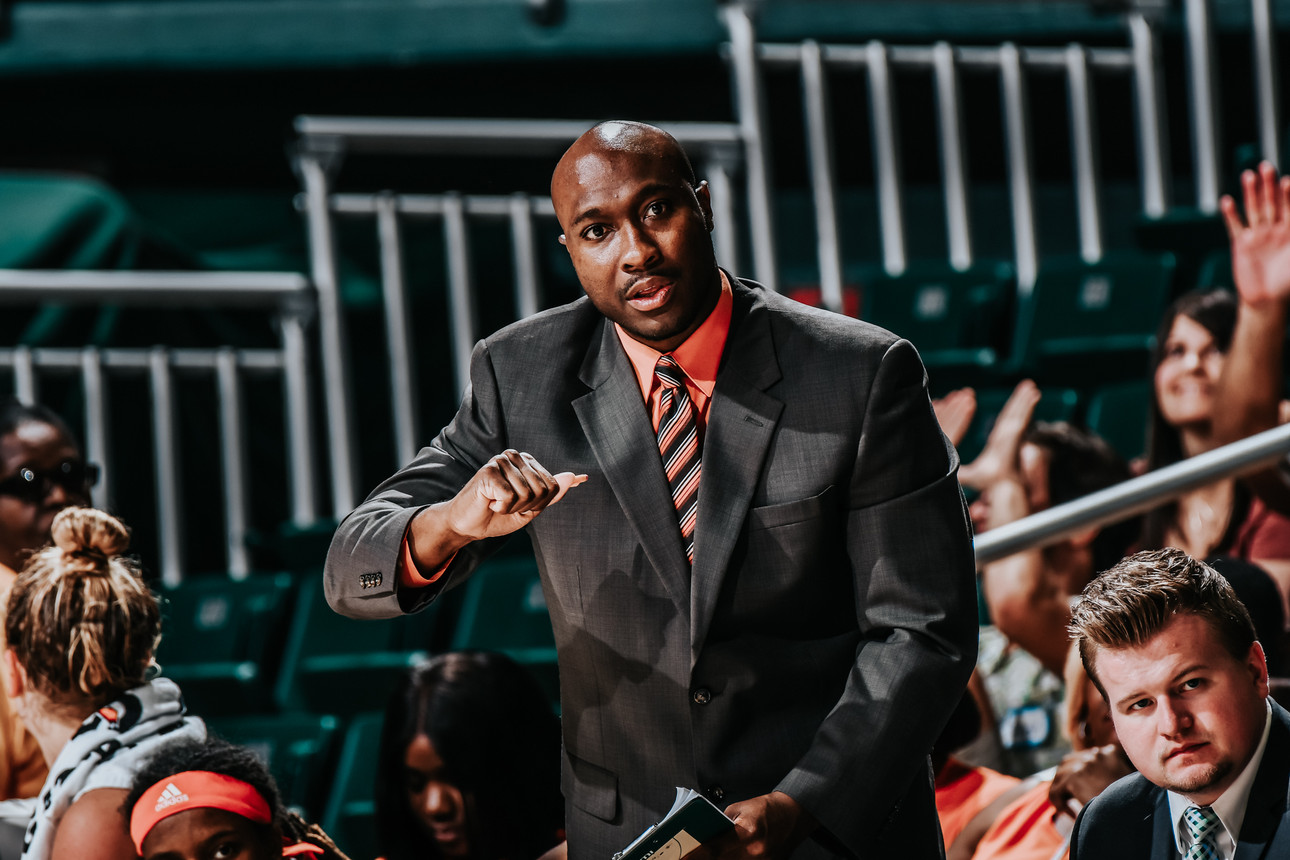 Upon graduation from Palm Beach Atlantic in 2008, Anthony quickly made his mark on the Amateur Athletic Union (AAU) circuit, winning over 80 percent of his games on the sidelines as a coach.
But more important to Anthony than any records or championships was the impact that he could have on his players at such a vulnerable age.
"As a coach, you bring so much value and understanding to them as a role model that they look up to you," Anthony explained. "Basketball was the thing that drove me to get out of my environment, so I just wanted to give back and show them the pathway of how they can use basketball to get to where they want to go."
As he continued to be a role model for his players, Anthony's career started to take off when Miami native and WNBA All-Star Sylvia Fowles reached out to sponsor his AAU team. Fowles, who grew up playing for the Miami Suns, wanted to give back to her community and did so by putting Anthony and the Suns on the big stage.
Not only did the sponsorship help the athletes that he coached, but it also furthered Anthony's career through networking opportunities.
"Coaching a big-time travel program and having big-time athletes puts you in front of college coaches," Anthony said. "That allowed for me to be on the phone with college coaches and build relationships in the industry.
It was through coaching AAU and high school basketball – he served as the coach at Coral Springs Charter School – that Anthony built a relationship with Miami women's basketball head coach Katie Meier.
"I always took my players to Katie Meier Elite Camp and she would recruit a lot of our players," Anthony said. "Between talking on the phone and her coming to high school practices, she was able to make her own assessment of my character, basketball philosophy and coaching goals."
While Anthony had his eyes on a job at the University of Miami as an assistant coach, he knew he needed some collegiate coaching experience first.
That experience arrived in the form of an opening at Florida Atlantic University.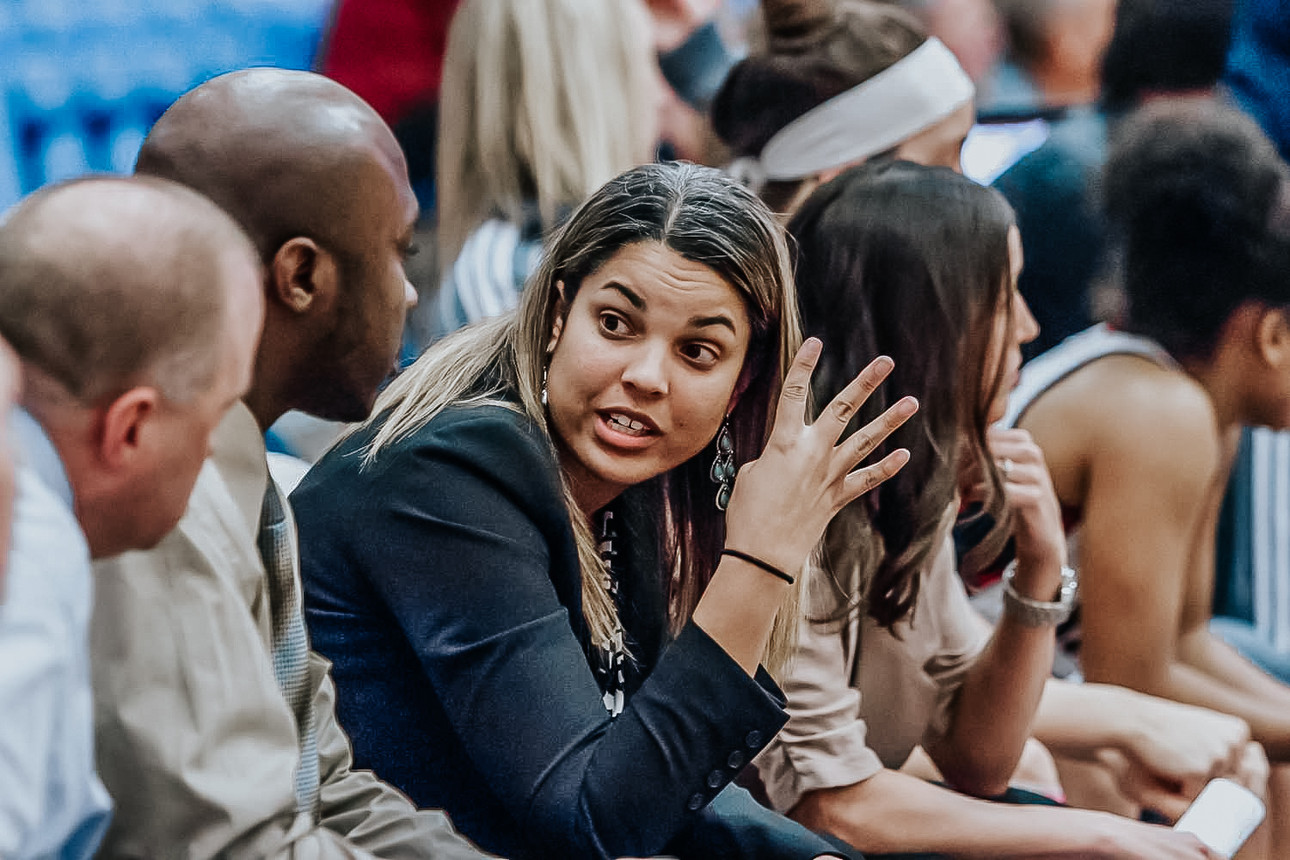 In May of 2012, FAU hired a new women's basketball coach, Kellie Lewis-Jay. Coming from Nebraska, Lewis-Jay looked for an assistant who was familiar with Florida basketball, making Anthony the perfect fit.
During his three years with the Owls, Anthony primarily worked with the team's guards, coaching Shaneese Bailey and Malia Kency to All-Conference USA First Team and All-Freshman Team honors, respectively. Bailey eventually transferred to Miami in the summer of 2015, following Anthony to The U.
While he was developing his players on the court, he was also growing as a coach off the court. Making the transition from AAU coaching to Division I coaching was a challenge, but one that Anthony readily accepted with an open mind.
"You have to have a growth mentality," Anthony said. "When you get to the college level, you are going to be exposed to so many new things and it is okay not to now everything. But you have to seek advice, seek mentors and continue to work to get better and develop."
One of the mentors Anthony always kept in contact with was Meier. So, when an assistant coach position opened up at Miami in the spring of 2015, it was a no-brainer for Anthony.
Anthony's admiration for Meier's coaching philosophy and her strong beliefs are ultimately what drove him to accept the position.
The basketball addict brought his passion for the game and willingness to outwork others to Miami, instilling his energy into his players.
"Fitz does a great job of amping up the energy in a very positive way," Meier said. "If you feel like you want to be average, then you better stay away from Coach Fitz that day because he will call you out. It's a wonderful standard to have in the program."
That standard has produced elite-level basketball players at Miami, from a pair of WNBA draft picks in Adrienne Motley (2017) and Beatrice Mompremier (2020) to seven All-ACC honorees.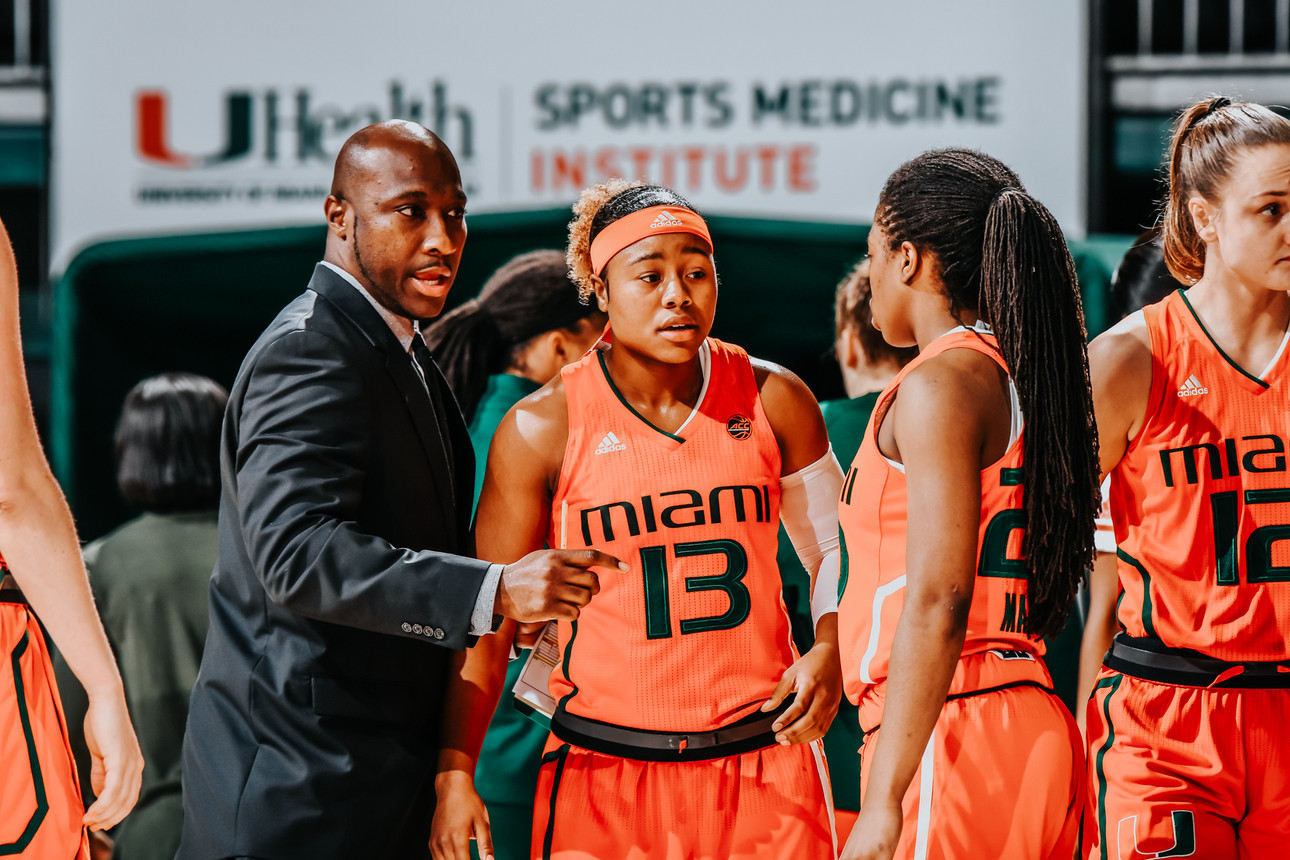 As his coaching career has progressed, Anthony has cultivated his coaching style, one full of intensity, toughness and energy. His style is a direct reflection of the hard-working player that he was and the tough players that he enjoys coaching.
"I'm going to push my players to be the best version of themselves, but along with pushing them, I am going to love them along the way," Anthony said. "I think in anything in life, you can't be tough without loving someone. When you love people, they appreciate you being tough and holding them to a higher standard."
Anthony holds his players to a higher standard because he knows just how much the game of basketball can give them.
His dedication to his players and the game of basketball was evident in the work he put in on the court, and that dedication had a lasting impact on several Canes.
"[Jessica Thomas], Fitz and I were always up at the gym at 6 a.m. working out," Motley said. "Nobody in the NCAA would guard us like Fitz and he wouldn't take it light on us. Looking back now, he made us better and I am so grateful to have had him as a coach."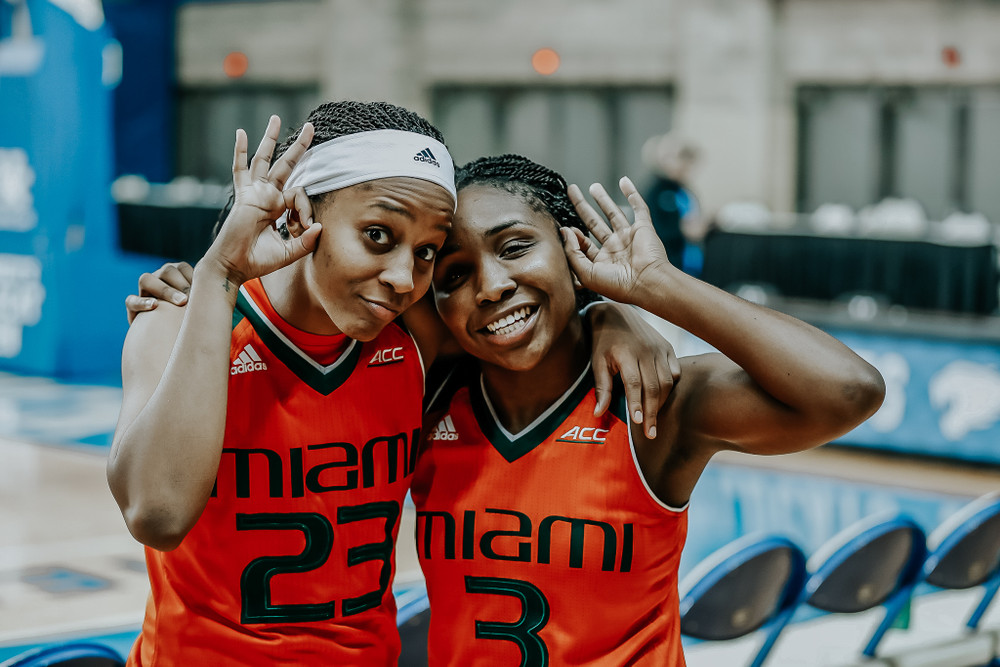 Some of Anthony's players, like Motley, went on to play professionally, while others chose different paths. Regardless of whether his players pursue basketball as a career, Anthony knows that the doors that playing collegiate basketball open are endless and he strives to always help his players achieve their dreams.
"Nothing is more rewarding than watching them walk across the stage at graduation and seeing them chase their dreams," Anthony said. "As coaches, we played a big role in their lives for four years and seeing them go after their dreams is truly the biggest thing."
While Anthony's players are chasing their dreams, he will continue to live out his as a coach at Miami; just a kid from Antigua with an addiction to basketball.