137: A Streak that Ranks Supreme
CORAL GABLES, Fla. – Former American competitive swimmer Mark Spitz, who set a record at the 1972 Summer Olympics by winning seven gold medals, said, "Life is true to form; records are meant to be broken." Nine Summer Olympics later American Swimmer Michael Phelps snapped Spitz's record when he won eight Medals in 2008 in Beijing.
In a world of sports where streaks always are seen to come and go and record books are consistently being re-written, one continuously seems to remain supreme.
From 1957-64, the University of Miami men's tennis team won 137 consecutive dual matches to set a mark that still stands 56 years later.
The streak began with a 7-2 win over Presbyterian (S.C.) during the third match of the 1957 season. Seven years and 137 wins later it ended with a 5-4 loss to Princeton in the third-to-last match of the 1964 campaign. The remarkable string of victories, most impressively, came on the heels of a 72-match win streak, giving the program a 209-1 record over the course of a decade.
A member of both the Intercollegiate Tennis Association (ITA) Men's Hall of Fame and UM Sports Hall of Fame, Bill Lufler coached the team during the 72-match win streak, as well as the first 20 victories during the streak of all streaks. Following the 1957 season, Lufler retired with a remarkable 148-2-1 record over his nine-year stint as the head coach of the Hurricanes.
Dale Lewis, who is also enshrined in both the ITA Hall of Fame and Miami Sports Hall of Fame, was then asked to step in and take the reins of a Hurricane squad that was 92-1 in its last 93 outings and currently riding a 20-match winning streak. Lewis opened his Hurricane career with 117 consecutive victories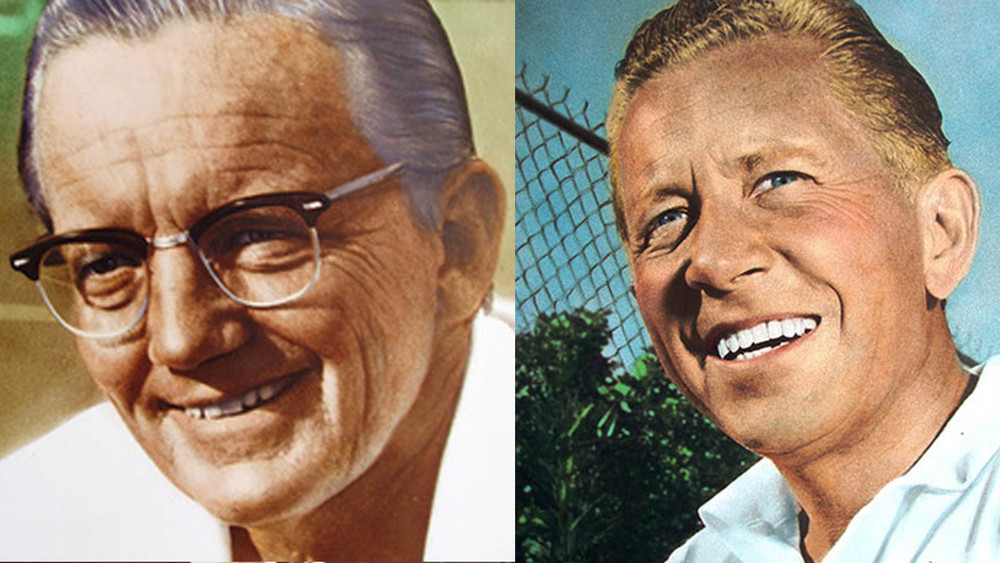 Lewis and Lufler's contributions at the helm helped to set the mark legendary Georgia coach, Dan Magill was quoted as saying is "virtually unbreakable."
Producing nine All-Americans from 1957-64, the only missing element for those former Hurricane teams is the hardware for their trophy case.
Prior to the current NCAA Tennis Championship format, established in 1977, the NCAA used a point system to determine its champion. A system that favored a pair of West Coast teams, USC and UCLA, Miami never had a chance to match-up in a dual match setting against the West Coast juggernauts, despite its unblemished record.
Instead of valuing team success, the former NCAA points system was based solely on individual accomplishments. The NCAA held a pair of singles and doubles tournaments where points were awarded to players upon where they finished in the tournament. Those points were then appointed to those players' school, meaning the program with the most players earning the best individual achievements for that respective season was crowned national champion.
For five consecutive seasons, from 1960-64, UCLA and USC finished either first or second in the final standings. Miami finished fourth at the NCAA tournament four straight years from 1960-63 and tied for 13th in 1964.
While the rules never granted Miami a title, 56 years later, Miami's 137-match winning streak remains, to this day, the streak that ranks superior among all streaks.