Canes Set For WNBA Season Tipoff
Veterans and rookies alike take to the basketball court this weekend, as the WNBA officially kicks off the 2020 season on July 25.  Because of a brief delay due to the COVID-19 virus, the WNBA will play a 22-game regular season followed by a traditional playoff format.
A trio of players will represent the Canes in the WNBA this season, seven-year veterans Shenise Johnson (Minnesota) and Riquna Williams (Los Angeles), and rookie Beatrice Mompremier (Connecticut).
The journey to opening day has not been without its speed bumps. A majority of the WNBA players entered the "bubble" at IMG Academy in Bradenton, Fla., on July 6 and were required to quarantine in their rooms for four days. Following the mandatory quarantine, players were allowed to start working out with their teammates with safety precautions in place.
While it's not how Mompremier imagined her first season in the WNBA beginning, the forward is enjoying the new challenge.
"It's going really well," Mompremier said. "I'm progressing every day in practice so it's been good so far."
One of the highlights of the summer for Mompremier so far has been playing with veterans like DeWanna Bonner and Alyssa Thomas.
"Growing up watching [DeWanna] play and now getting to play with her is like living my dream," Mompremier elaborated. "She's a veteran, so she's been here and knows what it takes."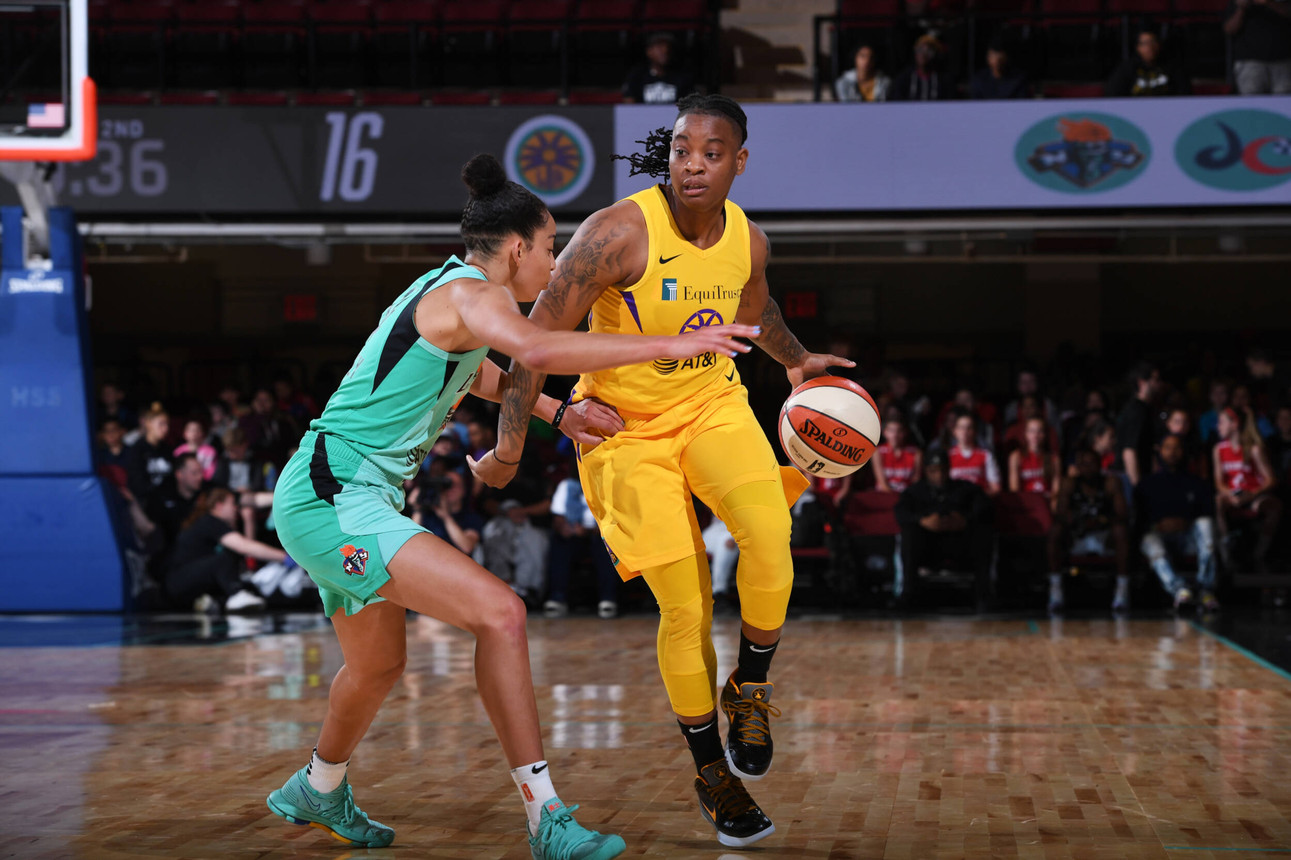 Two other veterans, Johnson and Williams, will begin their eighth seasons in the league this weekend.
Johnson was traded to the Minnesota Lynx during the offseason and will suit up for her new team for the first time on Sunday. Williams enters year four with Los Angeles and is coming off her best season as a Spark, averaging 12.3 points, 2.6 rebounds and 1.6 assists per game in 2019.
Nerves and excitement are in play for Mompremier as her team takes on the Minnesota Lynx on Sunday.
"We've been playing against ourselves in practice and we've scrimmaged with some other teams," Mompremier said. "But playing a different team at game speed is different."
The Los Angeles Sparks will take on the Phoenix Mercury at 3 p.m. ET on Saturday (ABC), while the Connecticut Sun and the Minnesota Lynx will face-off on Sunday at 12 p.m. (ESPN).