CORAL GABLES, Fla. – Many outgoing college students return home when they finish school.
After wrapping up a stellar four-year career at the University of Miami, DJ Vasiljevic is doing that, albeit in a slightly different manner.
For Vasiljevic, that return is to his native country of Australia, but approximately 900 kilometers—560 miles to the American mind—from his actual home in Melbourne. The sharpshooter is set to begin his professional career with the Sydney Kings of the National Basketball League (NBL).
Vasiljevic's decision to head to Australia, though, had as much to do with the COVID-19 pandemic as it did a yearning for his homeland.
"I think it was a little unexpected because the coronavirus kind of put everything up in the air. Australia hasn't had too many COVID cases and neither has New Zealand," Vasiljevic explained. "So, for the league to say, 'Okay, hey, we're going to start December 3rd, we're going to take care of this, hopefully get it back soon and have people in the stands,' I was like, 'Okay, I think, NBL my first year, definitely, I should go there.' There's going to be good opportunity, they cut the roster size from 12 to 10."
Since the conclusion of Miami's season in mid-March, Vasiljevic has spent most of his time in Sarasota, Fla., and New Jersey with his girlfriend, Gemma St. Louis, and her family. While grateful for the "quality time" with them, those plans were different than his initial ones, which were altered by the pandemic.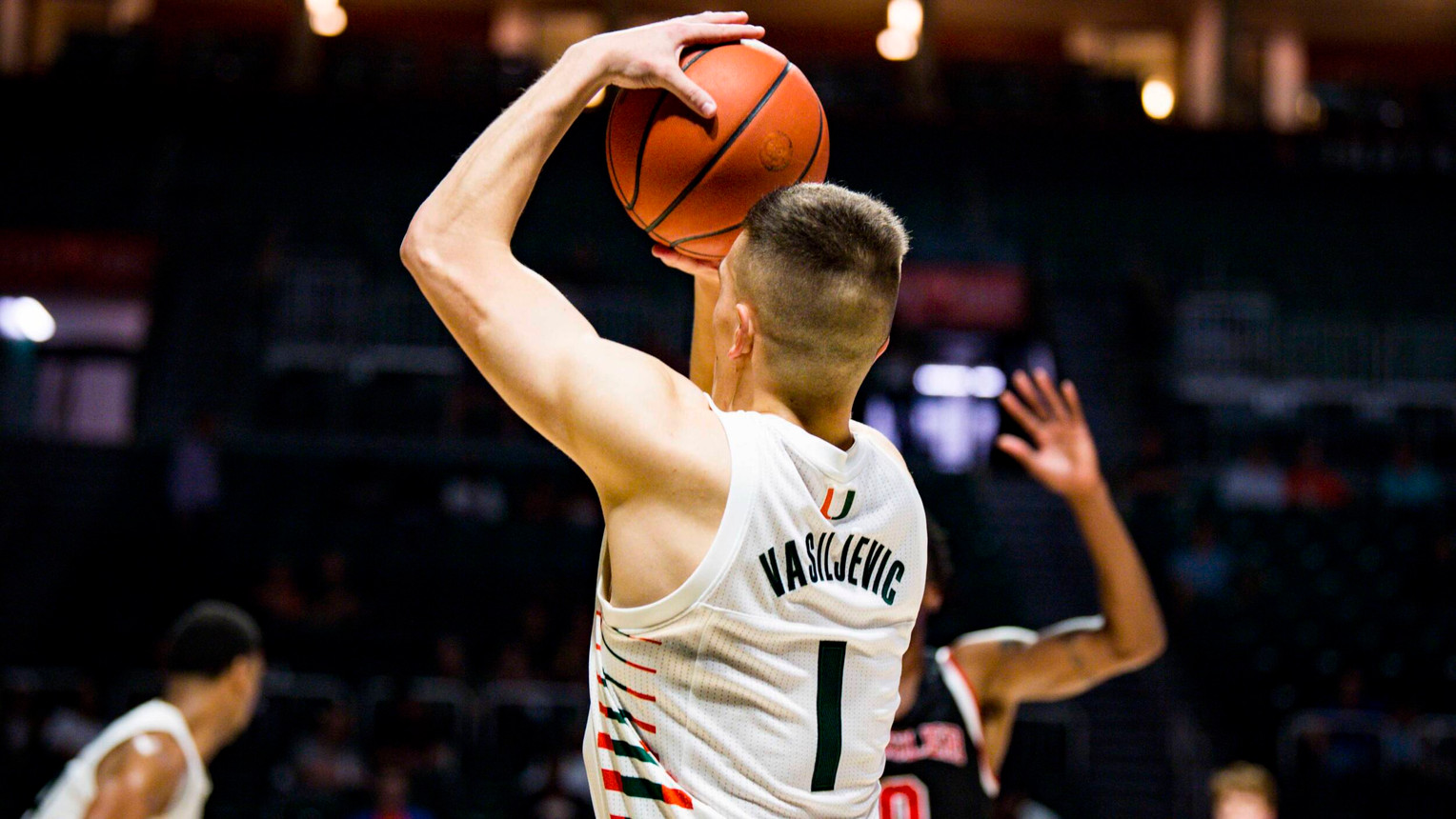 Vasiljevic's originally expected to stay in Coral Gables for two months after the season to finish up graduate school before spending another two months in Atlanta, where his agency is based. From there, he planned to take part in workouts with NBA teams and find a spot in the NBA Summer League before determining if he would stay in the United States, go to Europe or return to Australia.
The 6-foot-3 guard told his agents, Adam Goodes and Daniel Curtin, he would only take a NBA G League spot on a two-way contract. Different players have different preferences and Vasiljevic's inclination was to go overseas instead of spending a full year in the G League. While coronavirus did not impact that feeling, it did change his foreign options.
"A lot of European teams, especially in the Spanish market, were after me, but just because of the whole coronavirus, now I'm in the NBL," Vasiljevic said. "So, I think it definitely would've been Europe, but now since Australia has done a good job of slowing the cases down and potentially [will have] full fans in the stadium, I couldn't say no to it."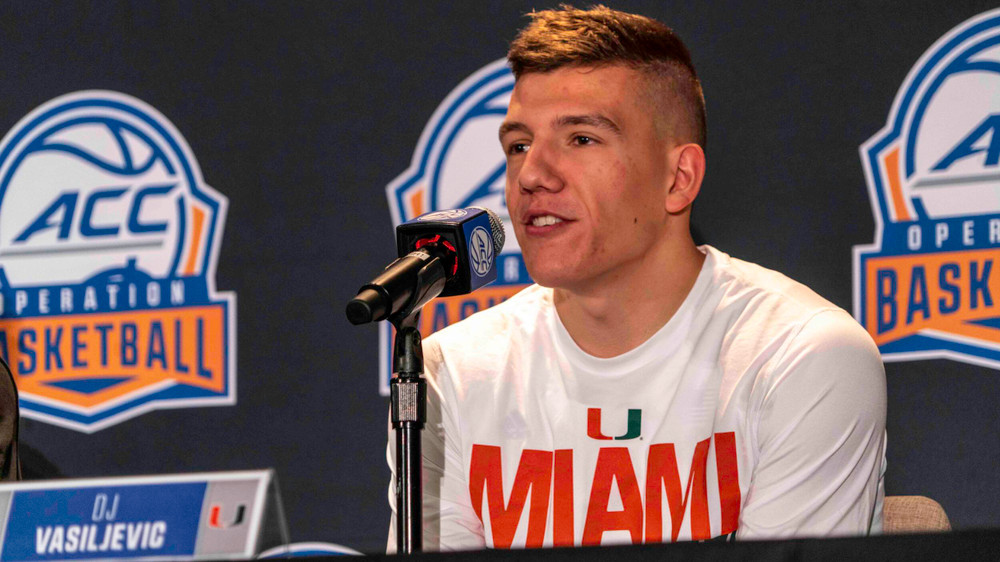 Once he made the choice to head to the NBL, it was a matter of picking the right team to sign with.  As someone who has frequently represented his home country in international tournaments, Vasiljevic had name recognition to go along with his talent.
Several teams, including the Cairns Taipans, Perth Wildcats and, of course, the Sydney Kings, expressed interest in signing the homegrown 3-point marksman.
"Being from Australia, a lot of teams approached me . . . and once the season was over, they kept coming at me. I just told them, 'Look, that's my agent's job to negotiate a contract.' For me, all I need is an opportunity with good pay. That's like my motto."
Vasiljevic noted that the opportunity component was more important than finances, as he simply wanted "enough money to live off."
Thus, he had to determine which team presented him with the best opportunity and he eventually settled on the Kings.
"Didi Louzada, who was drafted by the Pelicans, was stashed at the Kings, I think he's going to come back. I think he's going to play the three," Vasiljevic said. "So, the two-guard spot was wide open and I couldn't say no to it."
There is ample excitement in the Australian basketball community about Vasiljevic's decision to play in the NBL, a move announced by the Kings and promoted by the league itself July 15, the first day of the free agency period.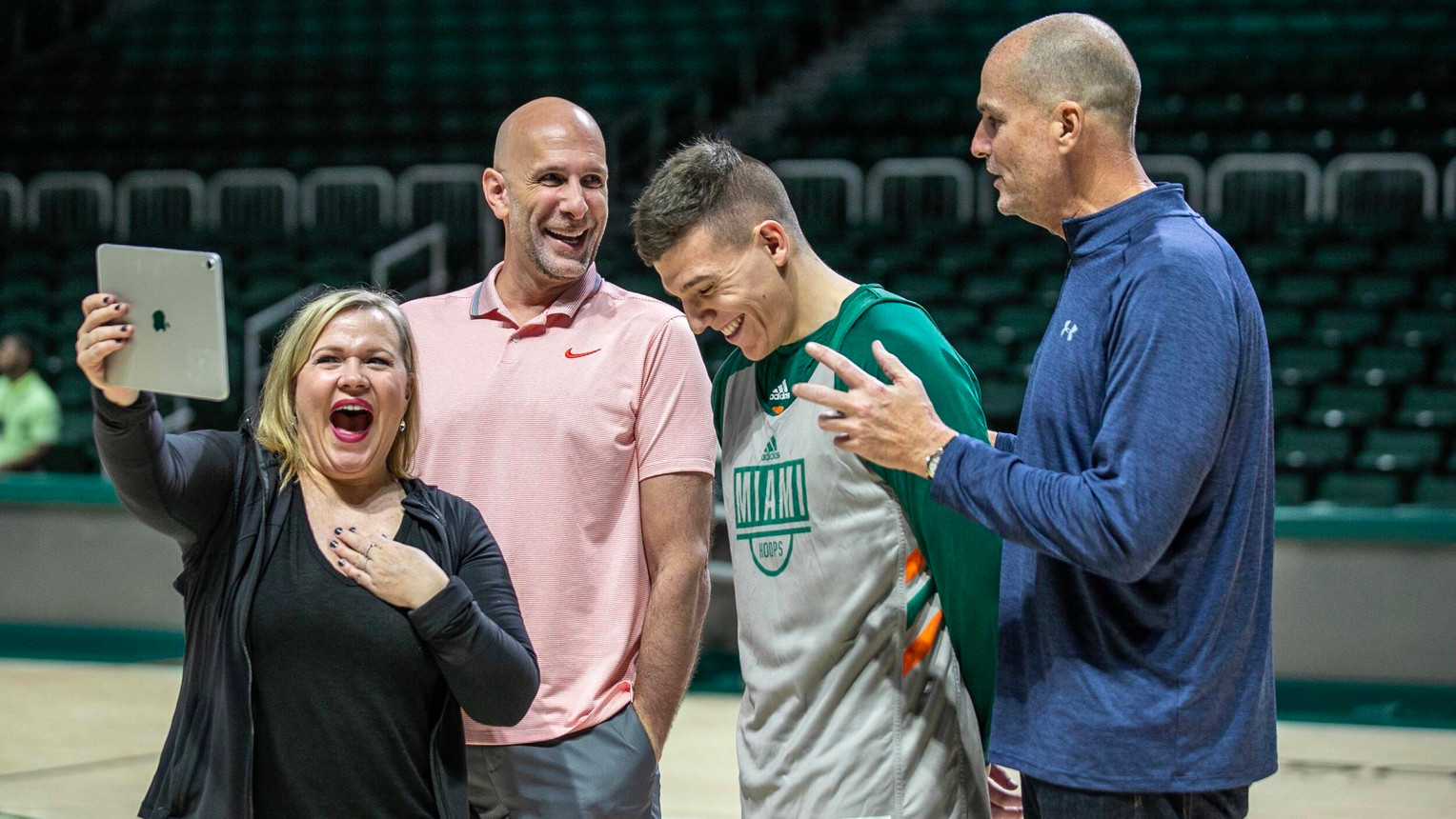 Furthermore, Vasiljevic clearly feels he is joining his new team with a path towards significant playing time. Nonetheless, his head coach at Miami, Jim Larrañaga, knows it is still important his former pupil maximizes his time on the floor.
"The first thing I told DJ is when he gets to the pro level, he has to take his time. He cannot put a lot of pressure on himself to get shots off," Larrañaga explained. "It's not about getting a lot of shots, it's about being efficient with the shots you do get. So, if he's going to get 10 shots a game, got to be sure they're 10 good shots. If he's going to get four shots a game, he better darn well be sure they're four good shots because he's going to want to make two or three of them."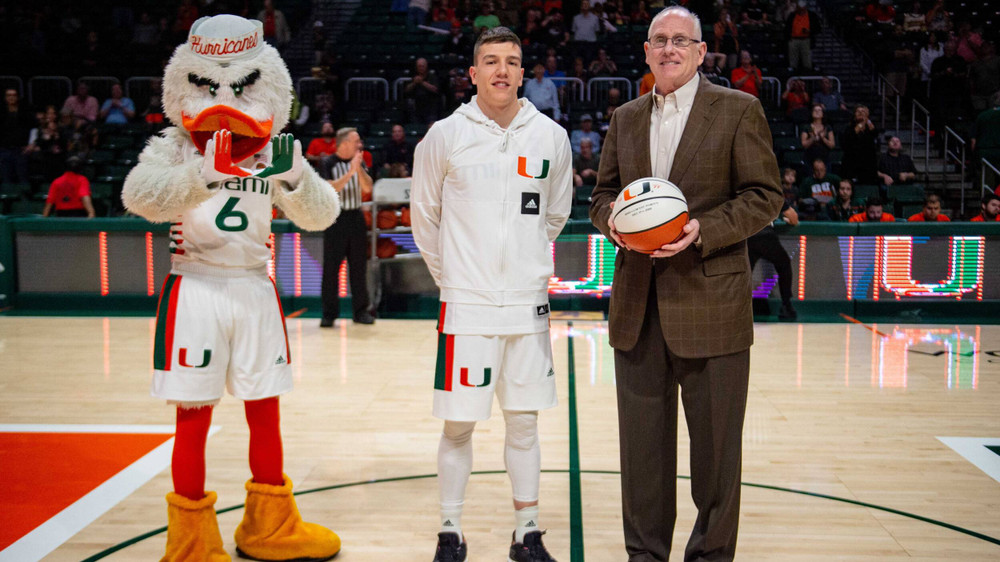 Vasiljevic, who anticipates flying to Australia in early September, has goals of winning a championship and taking his game "to the next level" during the 2020-21 campaign
He will be competing against quality opponents during the season, as the NBL is quickly becoming one of the better leagues in the world. LaMelo Ball, Terrance Ferguson and RJ Hampton have recently upped the profile of an already budding league that has featured NBA players such as Josh Childress, James Ennis, Jonny Flynn, Eddie Gill, Julius Hodge, Joe Ingles, Patty Mills and Hakim Warrick.
"The competition is going to be great . . . I'm looking forward to playing against grown men," Vasiljevic shared. "I'm not going to back down from the challenge."
Although Vasiljevic will be facing skilled, experienced foes, Larrañaga thinks his shooting ability gives him the chance to make an impact.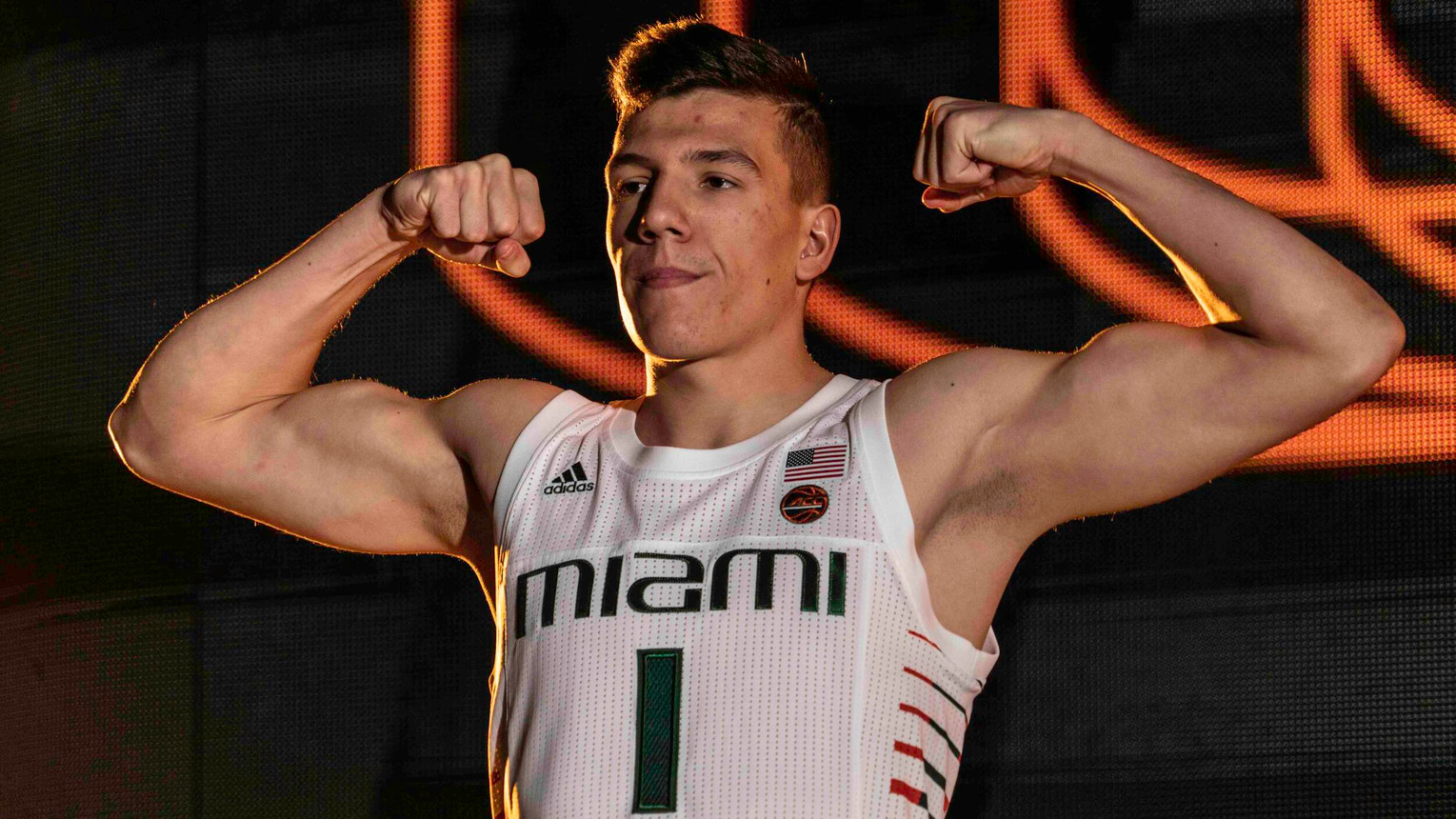 "There are certain skills that translate very well into the next level and for a guard the most important thing you have to be able to do is make a 3-point shot," Larrañaga said. "There is nobody better [at that] in my time at the University of Miami than DJ Vasiljevic. He's the second-best 3-point shot-maker in school history. He has set all kinds of records in our shooting drills and will be a real asset to any pro team because of his ability to stretch the defense."
Vasiljevic connected on 272 3-pointers during his career. That mark puts him No. 17 on the ACC's all-time leaderboard.
Finishing top-20 in such a prominent conference is quite the achievement considering the caliber of players who come through ACC schools. In fact, Vasiljevic feels the ability of those he went up against was a way that Miami helped prepare him for professional basketball.
"Going against guys in the ACC every day, NBA-caliber guys, guys who were great shooters, great players like they were [was beneficial]," Vasiljevic said. "There wasn't a night where you're not playing against good competition. So, to do [anything], you had to compete and I think that's going to help me make the transition to the NBL."
Since signing with the Kings, Vasiljevic has heard from former Miami teammates now in the NBA, such as Bruce Brown, Jr., and Lonnie Walker IV.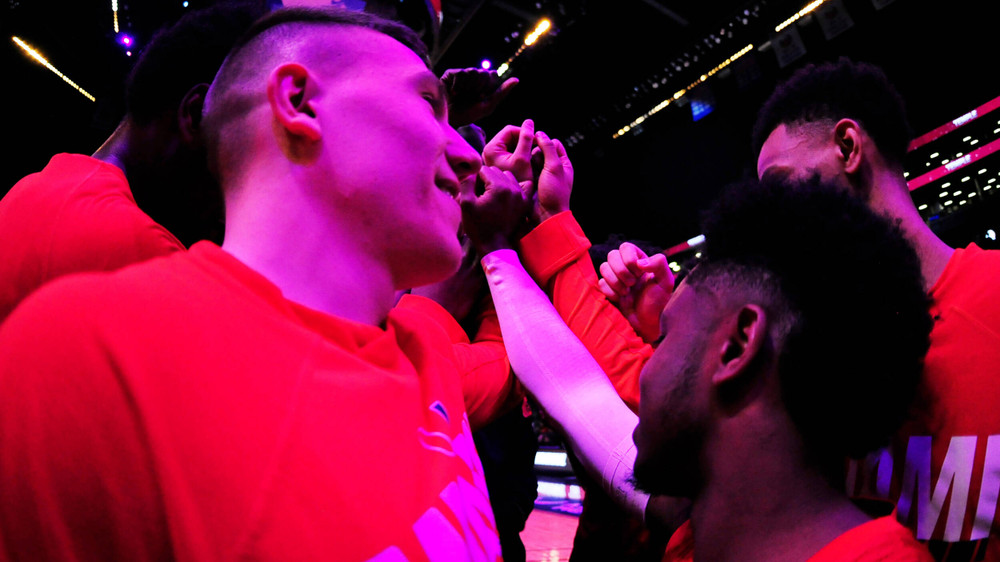 While he looks to one day join them at that level, for now Vasiljevic is focused on making his mark in the NBL, as well as showing appreciation for those who helped him transform from a teenager in Australia to a professional in its top basketball league.
"[I am grateful to] my family for the support I've had, my mom and dad and sister for actually letting me leave the country and go play in Miami and have a great career and now be able to come back," Vasiljevic said. "Also, credit to my girlfriend, just sticking by me. Her family, too. I have a great circle and a great supporting cast. So, I'm just thankful for them."