Experience Heading to The U
A top-100 ITA singles player. Four years of collegiate experience. Eighty-one career singles victories.
Stefan Milicevic is ready to hit the practice courts and make an immediate impact on the University of Miami men's tennis team. Most importantly, he wants to bring "positivity, accountability, hard work and laughs."
After spending his first three-and-a-half seasons competing for a top-50 collegiate tennis program, the 6-foot-2-inch, right-hander's 2020 spring campaign at Minnesota was cut short due to the ongoing COVID-19 pandemic.
With the NCAA granting all spring student-athletes an extra year of eligibility, Milicevic decided to take full advantage of the second chance opportunity and he entered the transfer portal.
Set to take what he learned from the recruiting process four years ago to help aid his decision, Milicevic wanted to make sure he factored in the combination of academics, athletics and location.
"It was different and interesting," Milicevic said. "The first time around I didn't know much about college tennis and universities in general, but this time around I came in with more experience. I also realized I did not need to be afraid to ask questions and because of this, it made the whole process easier for both me and the coaches."
However, there was one thing that was different for Milicevic and his peers this offseason. Instead of having the opportunity to visit campuses and meet the coaching staffs in person, he turned to numerous Zoom calls to try and get a better feel for each school.
It did not take long though for him to know that Miami was the destination for him.
"A mix of things helped me realize Miami was the school for me, but the main factor was the people," Milicevic said. "I knew [head coach] Aljosa [Piric] and Bojan [Jankulovski] before coming to college and I knew the environment at Miami would be the right one for me.
"There was a decent amount of schools that I talked to and they were mostly in Florida," Milicevic continued with a smile. "So, I'm glad to have picked the best spot to be at in Florida."
Milicevic also explained that his first interactions with assistant coach Beck Pennington helped reassure his decision.
"I met Aljosa a few years ago and have had a great opinion about him since then," Milicevic said. "On the other hand, [during the recruiting process] Beck made sure to welcome me and answer all of my questions in an appropriate and positive manner. So, I'd say my interactions with both of them were pleasant and I'm glad I'll have the opportunity to be led by them this upcoming season."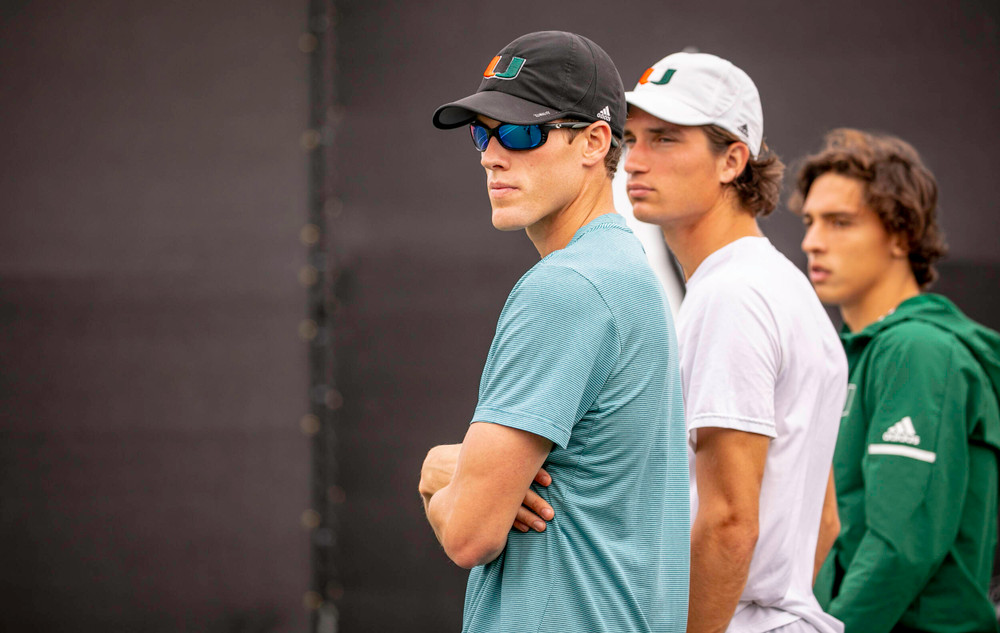 Prior to the 2020 season being cut short, Milicevic boasted a 7-4 spring singles record, while earning his first top-10 win by defeating eighth-ranked Joseph Guillin of UC Santa Barbara in straight sets, 7-6 (7-3), 7-5. In addition, he added ranked wins over No. 69 Corrado Summaria of Pepperdine and No. 80 Sean Hill of BYU.
Individually, the Serbia native capped his senior season ranked No. 54 in the ITA/Oracle national singles poll, held a 13.43 rating on UTR and, this past fall, reached the finals of the ITA Central Regional Singles Championship.
Last spring, he earned Second Team All-Big Ten honors after posting a 27-16 overall singles mark along with reaching the quarterfinals of the elite ITA/Oracle Masters singles tournament during the fall of 2018.
As a freshman, Milicevic was named the ITA Central Region Rookie of the Year, after tallying a 17-7 overall singles mark in dual match competition.
Prior to joining Golden Gophers, the native of Belgrade, Serbia, graduated from Cmjanski High School and represented his home country in many tournaments, securing six Tennis Europe titles and one ITF Junior title. He ranked as high as 1,338 in the ATP singles ranking.
It is with all of this experience on the courts that get both Piric and Pennington excited to officially have Milicevic compete at the Neil Schiff Tennis Court.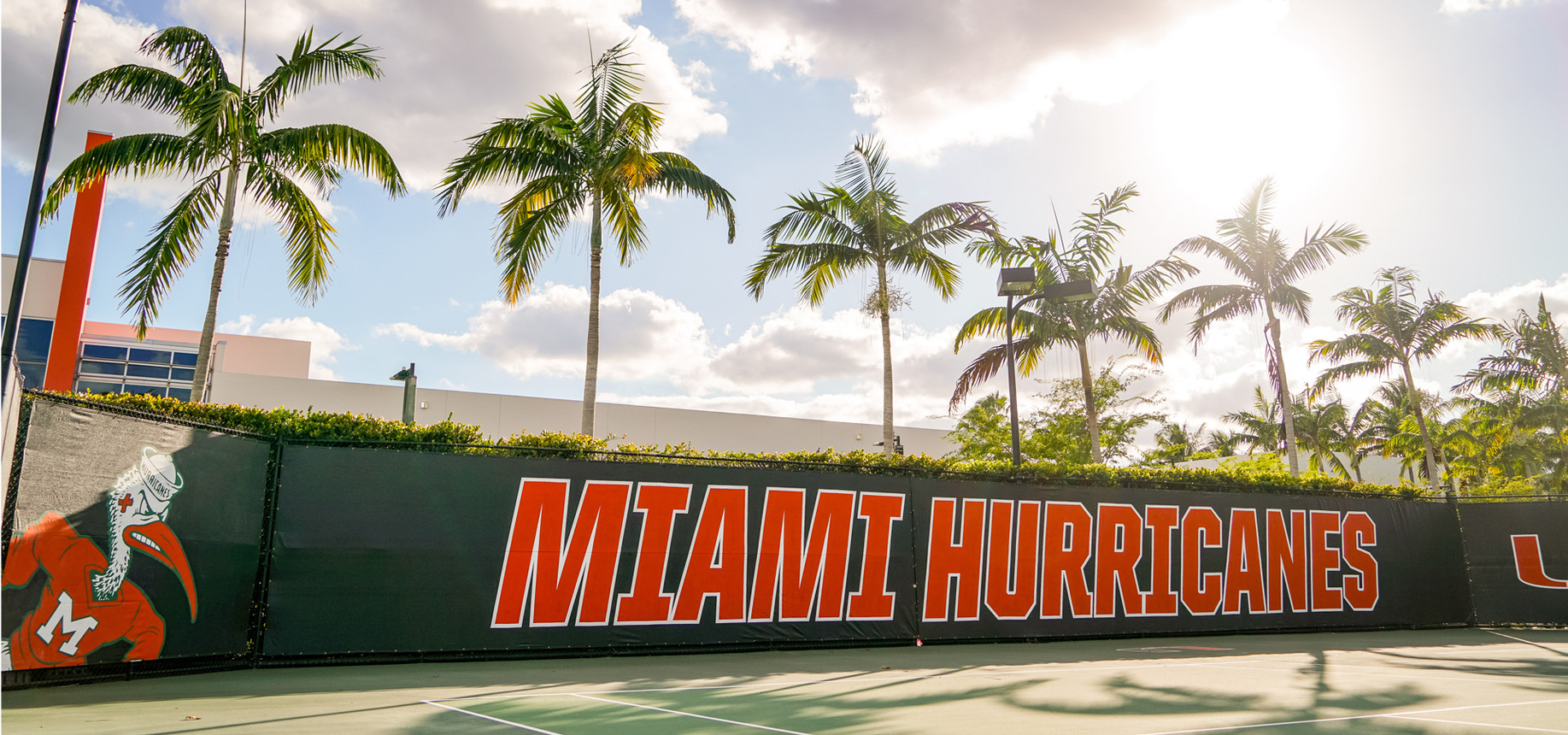 "Stefan has the necessary maturity and experience to help us continue to compete at the highest level of college tennis," Piric said. "We look forward to welcoming him to Coral Gables."
Pennington added, "Stefan will bring a wealth of experience to our Canes family. Coach Aljosa and I are very excited to bring him on board this year and to finish his college career on a high note."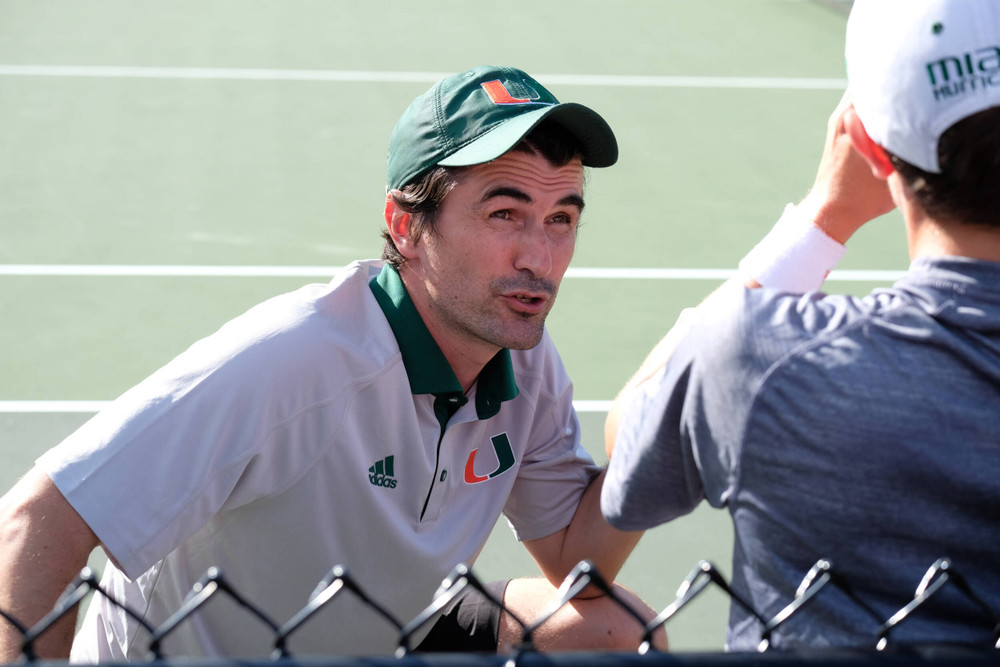 However, despite all the athletic success, the degree Milicevic earned at Minnesota means even more to him.
"I graduated with a degree in Supply Chain and Operations Management from the Carlson School of Management," Milicevic said. "The degree meant a lot to me because it marked the end of my four-year journey which proved to me that you can achieve most of the things you desire just by putting your mind to it, completely."
At Miami, the graduate student will be pursuing a master of science in sustainable business.
Overall, Milicevic is ready to join his Miami teammates and leave it all out on the court for his final collegiate season.
"Heading into my fifth year, I want to enjoy every second of my time on the tennis court and not take it for granted," Milicevic said. "In addition, one of my main goals is to contribute to the team in a way that will matter both on and off the court. Being a supporting and caring teammate is of crucial value to me because I personally prospered in an environment like that. So, being that teammate for others is important to me."