New Uniform. New Opportunity.
Not dwelling on the past, Oren Vasser is eager to hit the ground running with his new squad this fall.
A transfer from William & Mary, the former five-star tennis recruit enters his third season with a chip on his shoulder, ready to get to work with his teammates at the University of Miami.
"Ultimately, I want to leave my last couple years in the past and begin developing into the player I know I can be," Vasser said. "I have learned the importance of working with teammates to become an absolute unit and understand how everyone has a role. We cannot succeed if we all don't come together and give our best."
Prior to joining the Tribe, Vasser capped his high school career leading The Masters School to the program's first conference singles title in program history.
Additionally, ranking as high as No. 37 in the country and seventh in the state of New York, Vasser was a highly-touted recruit preparing to make the jump to Division I athletics.
Ultimately choosing William & Mary, Vasser concluded his first spring season registering six dual match victories and posting a 5-3 doubles mark at the No. 2 position for the Tribe.
Hungry to elevate his game as a sophomore, Vasser's season, like all student-athletes across the nation, came to an abrupt end as the ongoing COVID-19 pandemic began to spread across the globe.
With his first two seasons in the rear-view mirror, Vasser deemed the extended break as an opportunity to pursue a fresh start and decided to place his name in the transfer portal.
"To be honest, the recruiting process was a lot tougher this time around. I struggled my last couple years, so I went in knowing I have a lot more to prove and less to show of myself, due to my results," Vasser said. "Additionally, due to COVID-19, it was difficult to get in touch with coaches, as well as knowing there were going to be less spots and scholarships available."
However, when Vasser learned Miami was interested, he quickly jumped at the opportunity. After having the chance to speak with head coach Aljosa Piric and assistant coach Beck Pennington, he was quickly reassured that he was ready to make the move.
"I was quite nervous because Miami was a top choice for me," Vasser said. "However, I was very impressed by how direct and straightforward they both were, as well as with their intensity. From the first couple Zoom calls, I knew they were the type of coaches that I was looking for; coaches that pushed their players in order to get the best out of all of them.
"Tennis means a lot to me and after talking to coach Piric and coach Pennington, I knew that I would be able to push myself and train in an environment where I could grow into the player I want to become," Vasser continued.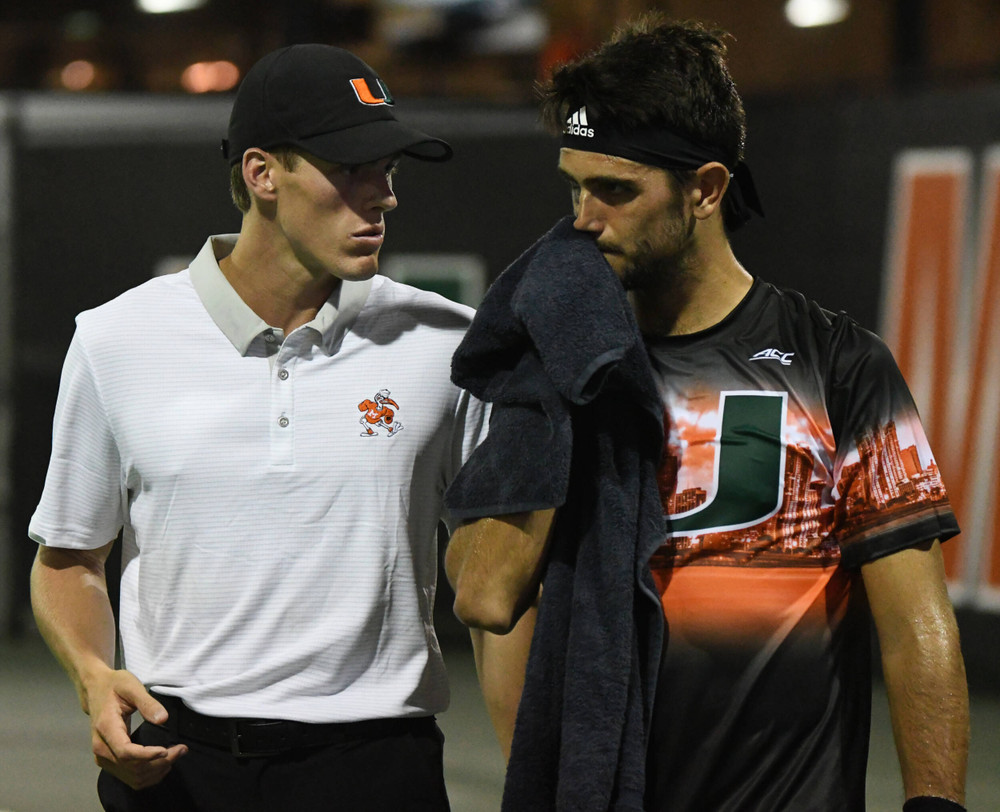 Along with his meetings with the UM coaching staff, Vasser is also excited to join a familiar face, Tatsuki Shimamoto, on the practice courts. Vasser explained how he reached out to the third-year Hurricane to gain a better perspective of the school, team and the environment.
The duo first met at the Club Meta Academy, located in Port St. Lucie, Fla., where they participated as campers. Then, prior to jumpstarting their collegiate careers, both Shimamoto and Vasser would return to Port St. Lucie during their spring and summer breaks to continue prepping for college.
"He is a really hard worker and is passionate about the game," Shimamoto said. "He gives the necessary effort every practice and I fully expect him to carry that with him to Miami. I am looking forward to competing with him again."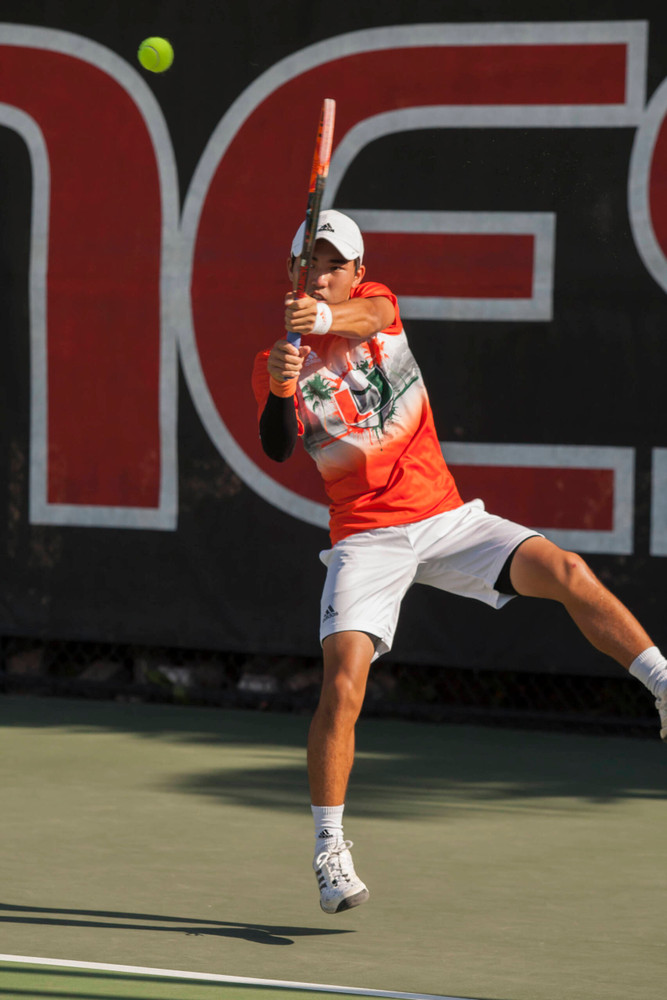 Growing up in a household with two older sisters and his parents, Shmuel Vasser and Deborah Blatt, Vasser credits his family for molding him into the man and player he is today.
"My dad is very diligent. The development of my work ethic over the years is due greatly to him," Vasser said. "Additionally, my mom is the proud founder of her charity, [The Sharing Shelf] and she has had a huge effect on my character and involvement in giving back to the community."
The second member of his family to pursue a collegiate tennis career, Vasser follows in the footsteps of his eldest sister, Maya, who graduated from Brandeis University in 2016.
With the start of fall competition expected to get back underway in less than two months, Vasser is yearning to get back out on the court and continue to grow.
"This season, I want to give everything I can to the team," Vasser said. "From my attitude, spirit and dedication, I plan to leave it all out there on the court. Every practice. Every match."