March 3, 2017.
Conway, S.C.
The Miami Hurricanes are in the midst of an all-out battle against the No. 8/12 Florida State Seminoles in the quarterfinals of the Atlantic Coast Conference Tournament. Florida State won both games between the teams earlier in the season, so the Canes were trying to fend off a series sweep.
Facing an 11-point deficit just before halftime, the Seminoles inched their way back into the game, making it a two-possession contest with 12 minutes to go.
It was time for the Miami gamers to step up.
Sophomore guard Laura Cornelius took on that role for Miami in the third frame, rattling off six points in one minute to give the Canes a comfortable eight-point lead at the end of the period.
However, the Seminoles again clawed back, taking the contest down to the wire. With four seconds left, Florida State's Ivey Slaughter stepped up to the free throw line, down by two, with a chance to tie the game,
Under immense pressure, Slaughter missed both of her attempts and the final play of the contest came from one of Miami's ultimate gamers, Jessica Thomas. The shortest player on the Miami roster at 5-foot-6, Thomas  battled under the basket for the vital defensive rebound, securing the ball and the win for the Canes.
The gamers had made their mark.
A gamer is someone who is not afraid to make a decision. The identity of Miami teams under the direction of Meier is a group that runs an up-tempo, complex offense that thrives in transition.
Because of this, it is imperative that UM gamers are able to quickly asses a situation and make the right decision for themselves and their team. Meier prides herself in having a system that is free and empowering for the players.
"When they get their swag and when they get their confidence and when they know they are in their rhythm, I try to get out of their way and I let my gamers make plays," Meier said.
A gamer is someone who is poised under pressure. Staying calm in big moments is one of the hardest things to do as a player, according to Cornelius, but is a must for anyone who wants to excel at the next level.
This pressure comes not only on the offensive end, but also on the defensive side of the ball as Cornelius was quick to note.
"Often big-time players are referred to as people who can score in the heat of the moment and decide a game, but to me, making a defensive play, getting a rebound in the clutch or giving that perfect assist is part of being a big-time player, as well," Cornelius said.
But how do you stay poised under pressure?
For Cornelius, it was a matter of repetition and focus on the now.
As soon as you start thinking about the importance of the play, you will most likely start to change something rather than going with the shot or play that you have practiced 1,000 times before, Cornelius explained. Gamers stay true to their fundamentals and maintain their confidence in big-time situations.
A gamer is someone who is willing to push themselves to the ultimate limit. The best gamers are the ones that take on the biggest challenge of defending the league's top player. They are the ones who have a tough scouting report because they are always in the gym working to get better.
In the eyes of assistant coach Octavia Blue, a gamer is someone who is willing to expose oneself to tough tests to avoid surprise when adversity hits. The better prepared, the better the gamer.
"But most importantly, have your work ethic back up anything people may say about you," Blue said. "Your ethic has to speak for yourself. That's being a gamer, period."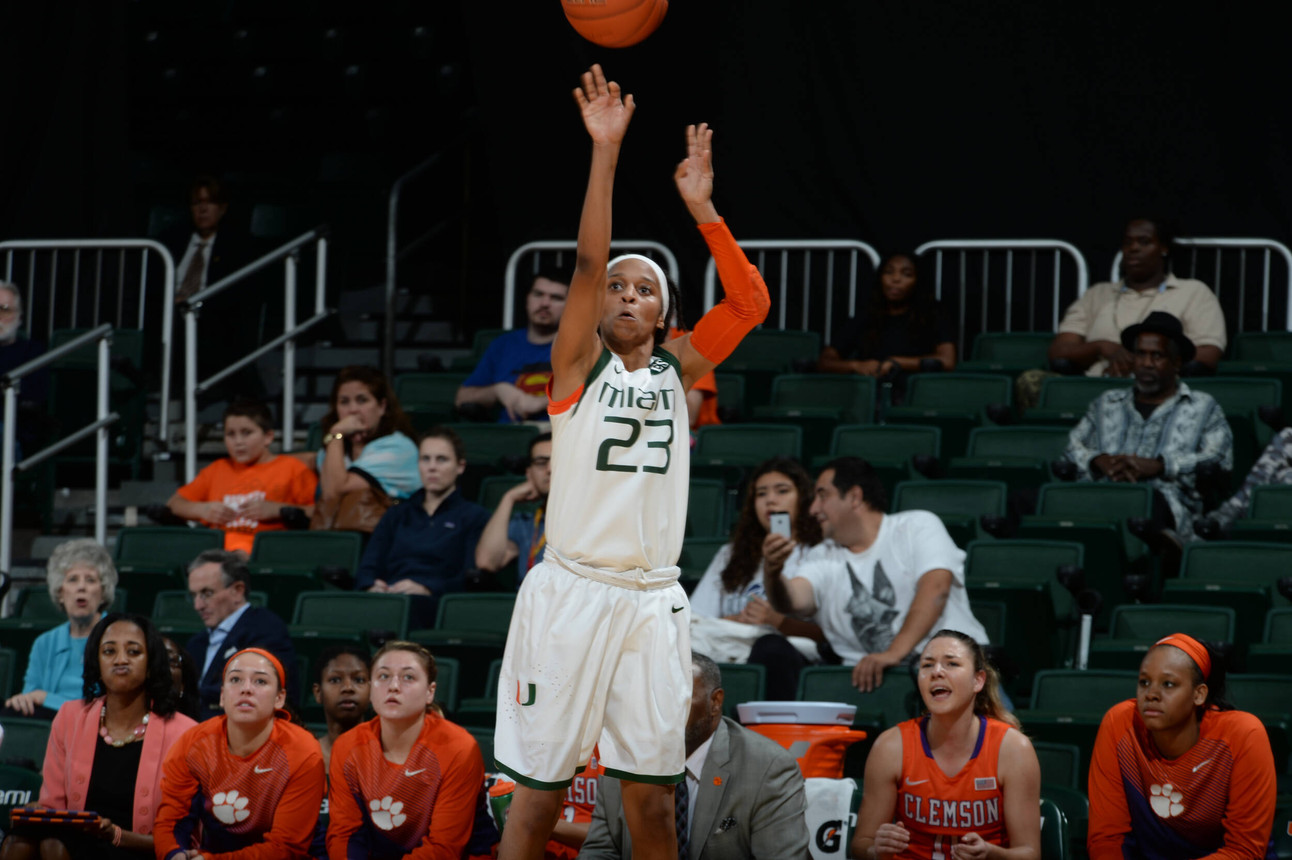 One of the ultimate gamers to come through the program was Thomas. A competitor who showed up with all of her heart, Thomas was one of the most reliable players Blue has coached in her eight years at Miami.
Looking back on the game against Florida State during the 2017 ACC Tournament, Thomas and fellow guard Adrienne Motley were huge reasons why the Canes came out on top.
"We would always lose the regular season games against Florida State, but every time we got ready to play Florida State in the ACC Tournament, those kids wouldn't let us lose," Blue said. "I bet Coach Meier would tell you herself that she felt so confident in those moments calling plays for those two kids because they would just come through for us."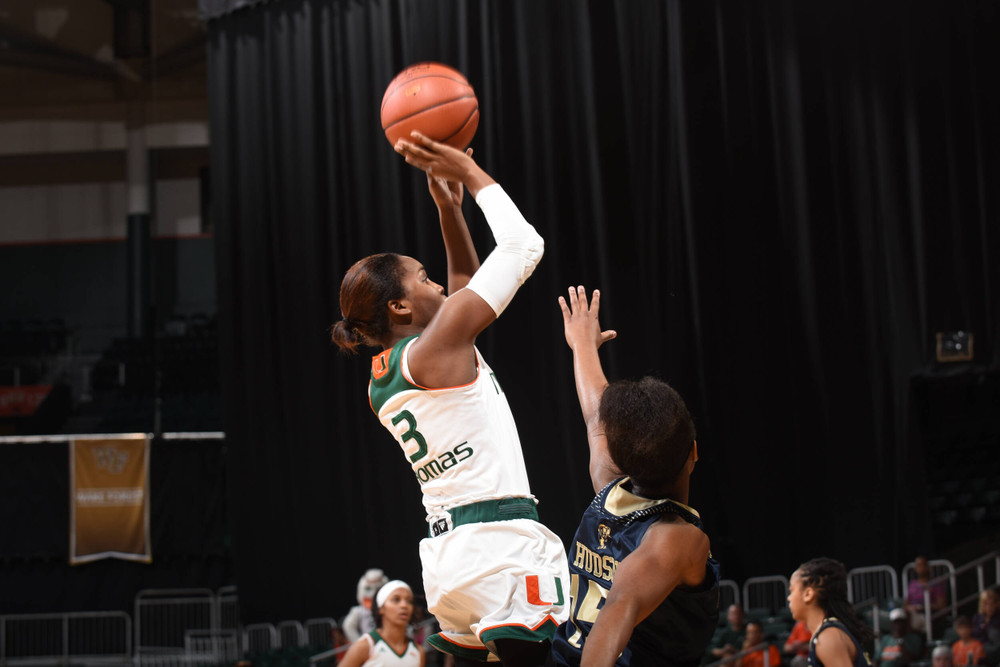 Thomas credits her ability to play at a "gamer" level to the dedication she put into her game on and off the court.
"There are going to be times especially in college, when your friends and peers want to hang out and you have to get in the gym," Thomas said. "You have to have that mentality and willingness to be different. Early mornings before class, I got in the gym and was wanting to watch film with Coach Meier."
That dedication was something that developed throughout Thomas' time at Miami as she wanted to make more of an impact on the team. From her coaches, the guard learned the most important quality of a Miami gamer-leadership.
Thomas explained that the biggest area of growth in her game was the ability to lead the way for her team. Being a gamer wasn't about skills and speed and shooting the ball. It was about cultivating trust with her teammates so that she could best support her team on and off the floor.
The evidence of gamers at Miami is there: from Thomas, Motley and Cornelius to Canes legends Shenise Johnson and Riquna Williams. If you are a gamer, you want to play at Miami.
Five UM gamers coached by Meier have been drafted in the WNBA. Twenty-two gamers have played professional basketball overseas. Five gamers have been tabbed All-Americans, 11 are 1,000-point scorers and 12 have been named All-ACC selections. There is a legacy of gamers at The U.
And that legacy starts the moment you step on campus.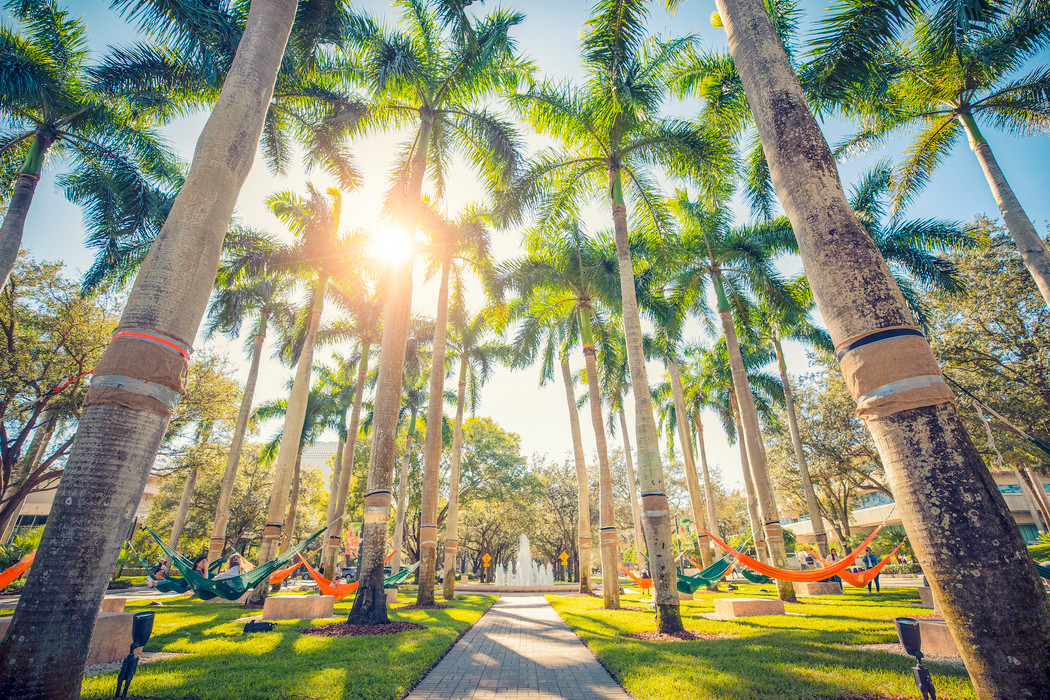 Meier is known for playing a lot freshmen in her system and prides herself in that, on a typical year, 9-10 players average double-figure minutes. She looks to empower her younger players, to develop them into the gamers she knows they can be. But with that playing time comes a mantle of responsibility.
"If you're a freshman and you're playing and you're in the ACC, you cannot hide," Meier said. "It's a big stage and you are coming against some of the best coaches in the country."
You don't need to look further than the 2017 ACC Tournament second round game between Miami and Wake Forest to see the importance of freshmen gamers.
The freshman class accounted for almost 30 percent of the scoring that game, but no shot was more important than Endia Banks' long-range jumper with 21 seconds to go in the game.
The shot extended Miami's lead to four over Wake Forest, all but solidifying the win for the Canes.
From getting big stops as freshmen to hitting big shots as seniors, the development of gamers is a process and one that doesn't take place on the basketball court alone.
"My goal for UM players is to develop themselves outside of basketball," Blue said. "I want them to become a well-rounded person and to be set up for success in whatever they aspire to be."
For Meier, the decision-making that she expects from her true gamers is something that will carry over into life after The U. Whether you are in an interview for a big-time job or leading a team meeting, her players will be able to make the right decision with quickness and confidence because they were used to doing so on the basketball court.
Being a gamer goes beyond Miami, it reaches all facets of life. So, if you want to be a gamer, come to The U.