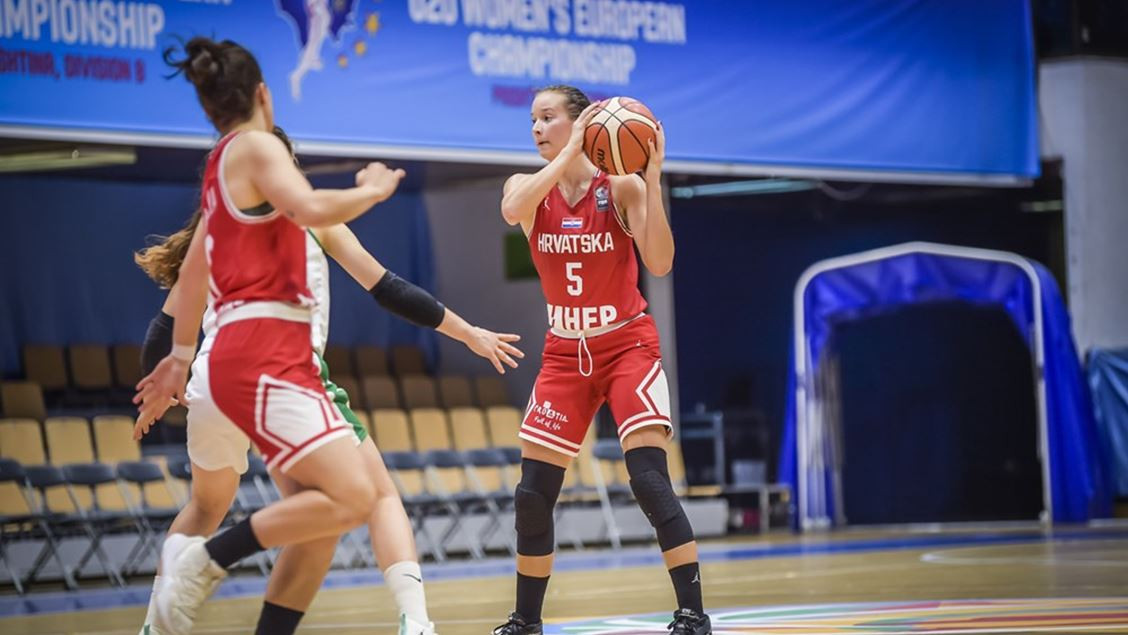 Vision, composure and leadership; that is what junior guard Karla Erjavec will bring to the Canes next season, according to head women's basketball coach Katie Meier. Erjavec joins the Miami squad after spending two seasons as a starter at Wyoming.
"The thing that I am most excited for about coming to Miami is getting to know the girls and coaches, and just being able to see [the fans] in the stands for gamedays," Erjavec said.
The Zagreb, Croatia, native brings vast international experience to the Canes, representing her country on the U18 and U20 Croatian National Teams. Most recently, she competed for Croatia at the FIBA U20 Women's European Championship in 2018, averaging 5.7 points and 3.4 assists during the tournament.
Playing in both the U.S. and Croatia, Erjavec has learned to adjust her playing style as needed.
"The biggest difference in playing in the [United] States and Croatia is the pace of the game," Erjavec. "It is much faster here. Also, the physicality, the play is more physical here in the U.S."
Erjavec has adapted to the different style of play in the U.S., finding her role on the court as not only a scorer, but also a facilitator. A "team-oriented player," Karla loves to pass the ball, kicking to open teammates on the floor.
Her numbers don't lie as the guard averaged 8.9 points and 2.6 assist as a freshman at Wyoming. Erjavec recorded five or more assists in 12 games as a Cowgirl and eclipsed the double-digit assist mark twice.
The guard attributes much of her basketball work-ethic to her family.
"I grew up in a family where both of my parents played professionally," Erjavec said. "Growing up in that environment really gave me an idea of what an athlete is supposed to be and how to strive to be better each and every day.
Both of Erjavec's parents played professionally, while her little brother is currently playing in Croatia. Additionally, her father, Mladen, served as an assistant coach for the Croatian national team from 2009-11 and again in 2013.
Erjavec is one of four newcomers to the Canes in 2020-21 and the first Croatian to play for Meier.