Canes Recognized for Community Service Efforts
By Christy Cabrera Chirinos
HurricaneSports.com
CORAL GABLES, Fla. – More than once, Laura Alcorn and her rowing teammates have noticed.
As they've trained on the waters of Indian Creek on Miami Beach, they've seen the trash floating past their boats. Their coach, Dave Sanderson, has sometimes briefly interrupted a practice session or two to pluck some of the garbage from the waterway so he can dispose of it properly when the team's work is finished.
It's bothered more than a few members of the Miami rowing team and so, when Alcorn and the Hurricanes considered what might be an effective way to give back to their local community earlier this academic year, a beach cleanup seemed a natural option.
With help from Sarah Baron, the program coordinator in Miami's Office of Student-Athlete Development, dozens of Hurricanes rowers coordinated a schedule that allowed them to spend time on Miami Beach working together to collect as much trash as possible.
The event was one of several outreach projects put together by the rowing team, which earlier this month, was recognized for its community service efforts when it finished second among all rowing teams nationally in the Helper Helper NCAA Team Works Community Service Challenge Award Rankings.
"It's difficult for our team, because we're such a large team. Getting us in the same place at the same time is challenging, but it worked out perfectly because we were already on Miami Beach for practice," Alcorn said. "In our first meeting, when I mentioned the beach cleanup, the room erupted in cheers. I was really happy and proud to see how eager all the girls were to volunteer. … Taking time to clean up the beach was a fun way to get everyone engaged in our community, but it was also something very relative to our team. You can see the impact more clearly."
Added Sanderson, "We want to do community service and do all the right things, but, it's really just naturally so important to these kids. It's important to the team that they do it. … We support them the best we can, but it's really athlete-driven. … We're not barking at them 'Do this this weekend,' or 'Do that that weekend.' They do it because it's something that matters to them."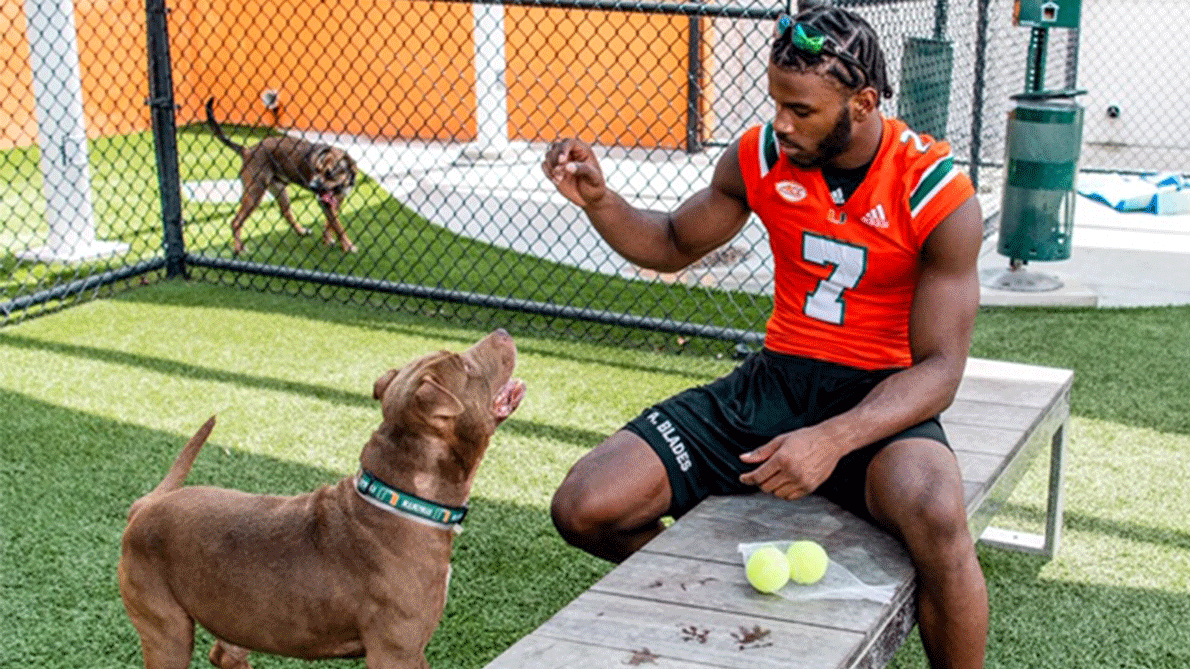 The rowing team wasn't the only Miami team to finish ranked in the top 10 of the Helper Helper NCAA Team Works rankings for their respective sports.
The Hurricanes women's soccer team and men's track & field/cross country team also finished second among their peers nationwide, while the Hurricanes football team ranked third.
Volleyball ranked fifth nationally, while women's track & field/cross country ranked sixth. Women's swimming ranked seventh nationally and both men's and women's basketball each ranked eighth among their peers.
Overall, Miami's athletic department – which won the Helper Helper NCAA Team Works Community Service National Championship in 2018 – finished fourth nationally behind only the University of Louisville, the University of New Orleans and Towson.
The Hurricanes have been ranked in the top 10 in each of the three years they've participated in the challenge, which has become a special source of pride for Shirelle Jackson, Miami's senior associate athletic director for student-athlete development.
"The cool thing about creating a community-service dynamic in the department is that it just kind of became contagious and our student-athletes really seemed to get excited about giving back," Jackson said. "Sarah [Baron] has been able to partner with great organizations, great elementary schools and has helped provide a lot of opportunities for our student-athletes. Seeing their desire to give back has been exciting and fun to watch. And that desire to give just keeps growing."
Before Miami's campus closed because of the coronavirus pandemic, Hurricanes student-athletes helped deliver backpacks and school supplies to children in need. They collected relief supplies for the Bahamas after Hurricane Dorian. They hosted sport-specific clinics for young athletes. Some visited animal shelters, schools and children's hospitals, while others participated in Best Buddies initiatives, pen pal programs or collected toys for families in need during the holidays.
The diversity of community-service options, Jackson says, have made a difference and helped grow the culture of giving among Miami's student-athletes.
"There are just so many different ways to give. Let's say a beach cleanup isn't your thing. It might be doing arts and crafts with Best Buddies. It might be doing soccer with Special Olympics athletes. You might just want to clean out your closet and give back to the homeless population. There's just endless ways our student-athletes can give," Jackson said. "There's something for everyone and I think the diversity of options truly appeals to the diversity of our student-athlete population."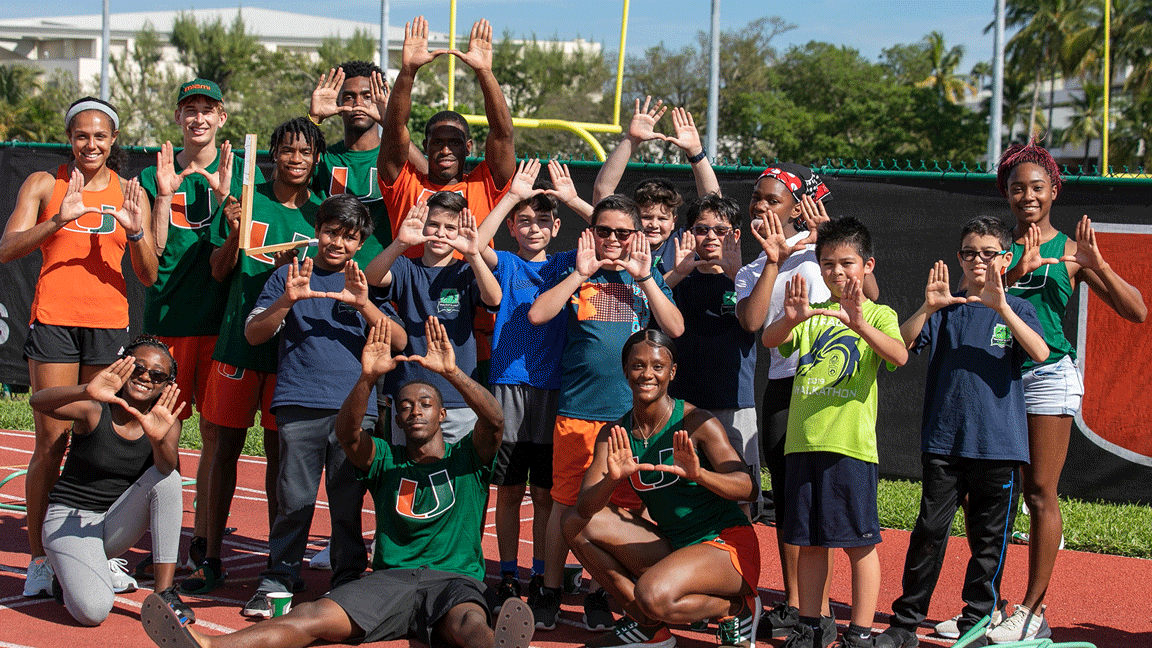 And as much good as the Hurricanes did in the community this year, Alcorn noted some good-natured competition never hurts.
Finishing second in any ranking isn't enough for her.
"Everything is a competition and kind of I feed off that," she chuckled. "I'll have to meet with the other [Student-Athlete Advisory Committee] reps at the beginning of next year and we'll probably have another team pow-wow and try to get everyone excited to keep up the hard work and see if we can get No. 1 next year."