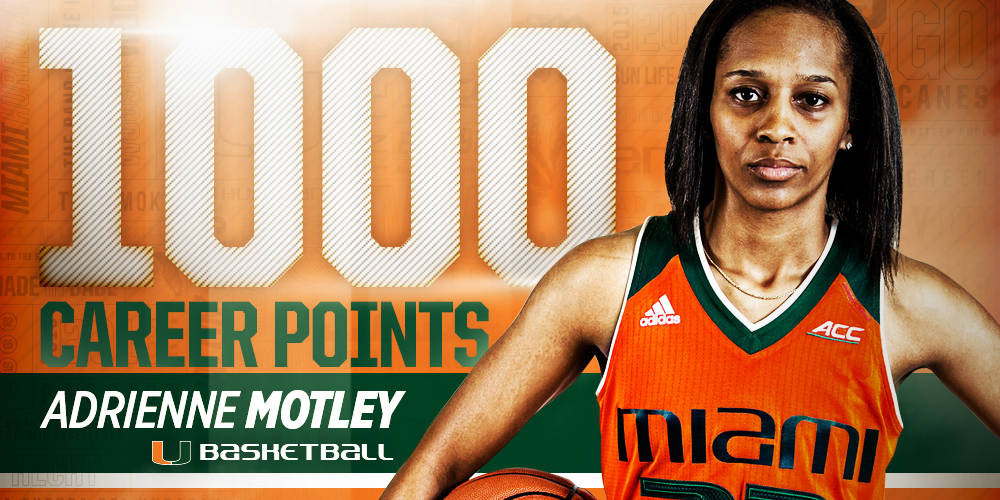 1. Dropping 32 and knocking off No. 4 Notre Dame
Mot scooted her way through the Irish defense en route to a career-high in points.
2. …and being named espnW National Player of the Week
Mot was also named ACC Player of the Week for her performacne against the Irish.
3. Earning First Team All-ACC honors
She was the only player in the ACC to finish top 15 in PPG, FG%, FT% and 3P% in 2014-15.
4. Going mad in March and scoring 30 points in an NCAA Tourney game
Motley set the program record for points in an NCAA Tournament game.
5. …and being named espnW's Performer of the Day
For her basketball skills, but her dancing was on point too.
6. Getting selected for the USA Basketball Team Trials
She's a boss (if you didn't get that already).
7. Being the ACC's leading returning scorer this season
Watch Money Mot vs. undefeated Illinois on Tuesday
8. Clowning around at ACC Media Day
9. Hyping up the team before the first game of the season
10. Joining the 1,000-point club as a junior
She is the 24th @CanesWBB player to score 1,000 points.
CONGRATS MOT!
Watch her at The BUC on Wednesday!