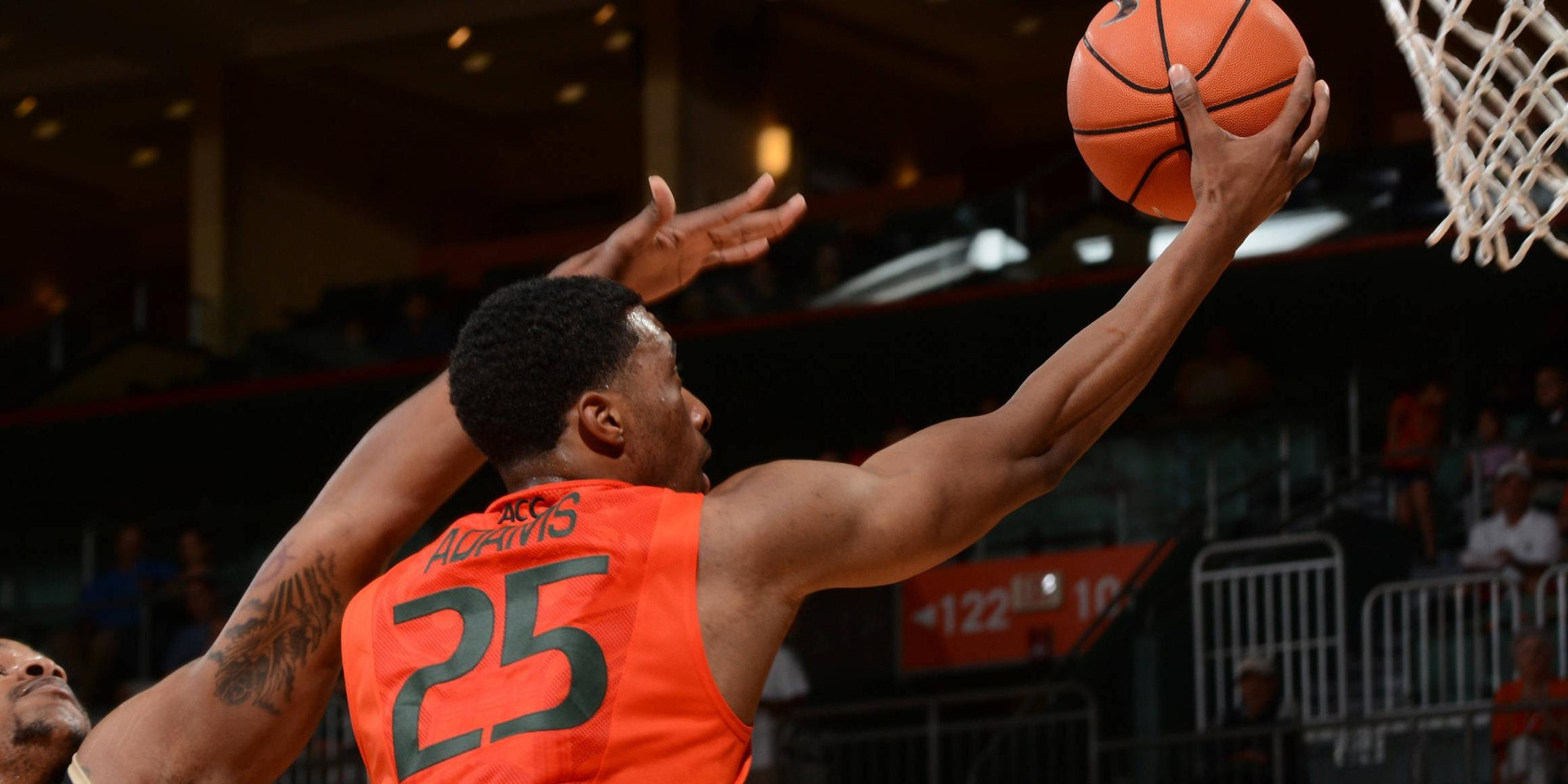 CORAL GABLES, Fla. (AP) – Senior Garrius Adams totaled a career high 20 points and freshman Davon Reed set a new personal best with 17, but the Hurricanes fell in regulation to the visiting UCF Knights Thursday, 63-58. 
Late mistakes hindered Miami in their attempt for another come-from-behind victory.
Kasey Wilson converted one of two free throws with 36 seconds left for a 61-58 Central Florida lead and gave the Knights additional cushion with a fast break dunk with 22 seconds left for a 63-58 lead. Wilson finished with 16 points for the Knights (3-1).
Miami (3-2) had a chance to tie with 39 seconds remaining but Donnavan Kirk missed two free throw attempts.
Rion Brown stole Calvin Newell's inbounds pass and scored on a layup with 55 seconds left to cut Central Florida's lead to 59-58. Brown's two free throws with 59 seconds remaining got Miami within 59-56.
Calvin Newell scored 19 points to lead Central Florida.
NOTES
Miami's starting five for the second-straight game was Rion Brown, Garrius Adams, Manu Lecomte, James Kelly and Donnavan Kirk. Kelly made his second-consecutive start.
Davon Reed recorded a career high 17 points against UCF, hitting 3 of 5 from distance. His previous high was 11 against Texas Southern.
Donnavan Kirk converted on his first three shots of the game. For the season, Kirk is shooting 55.1 percent from the field.
Against UCF, Tonye Jekiri registered his first steal of the season. Jekiri ended the night with 2 points and 3 rebounds.
With his appearance at 3:40, Raphael Akpejiori entered the first half stat column for the first time this season, registering his first block of the season.
Garrius Adams set a new career high with 20 points. His previous high was 16 during the 2010-11 season against UNC Greensboro.