Dates To Remember

January 30
Schedule is Announced

February 28
Renewal Deadline

Late March
Ticket Relocation & Add-On

Early April
Parking Selection

July 17
Tickets ready to access for accounts paid in full

July 31
Final installment of payment plan due

August 1
Tickets ready to access for accounts on a payment plan

September 2
2023 Home Opener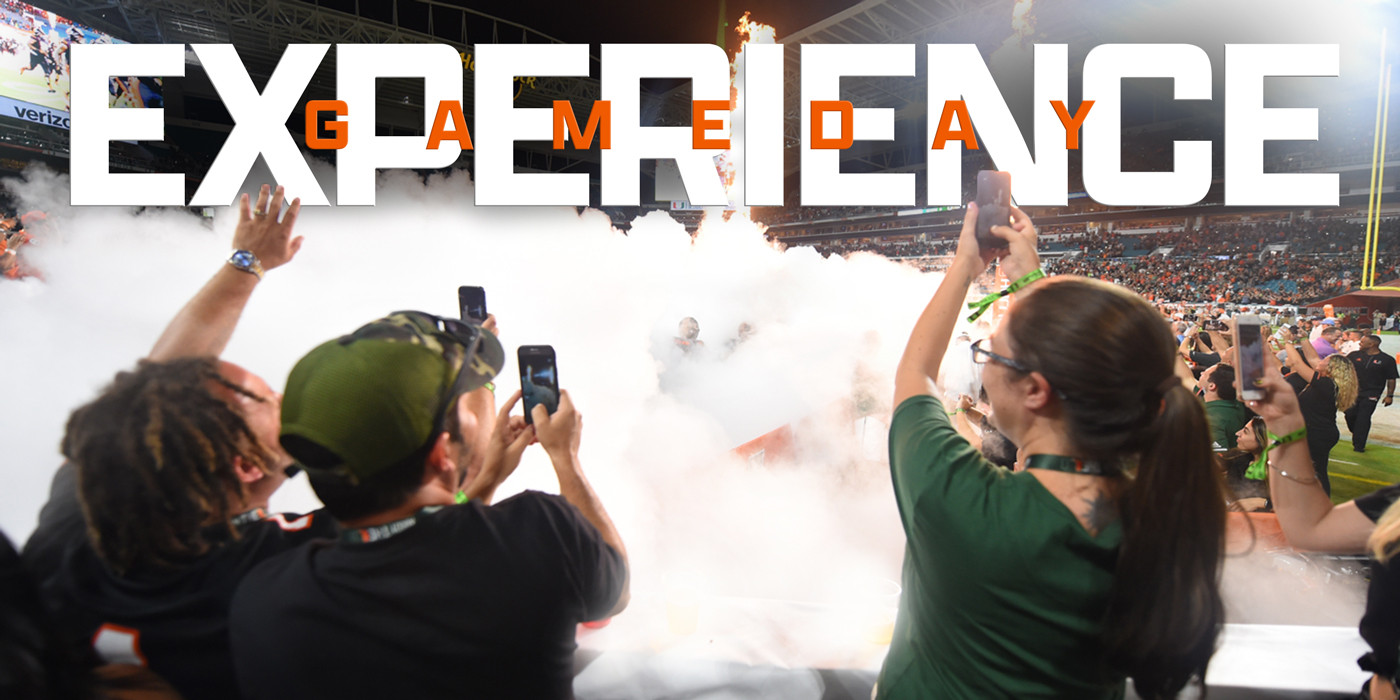 ---
PREMIUM SEATING
Beginning with the 2023 season, to purchase or renew season tickets in all premium areas (Field Club, Field Suite, Legends Suite, Luxury Suites, and all Club seats), seat holders must make a premium experience donation to the Hurricane Club. Each area will require a minimum donation for access to those seating experiences; please refer to your application for your required premium experience donation.
Your premium experience non-tax deductible donations directly support various capital projects at the University of Miami to help further our mission of developing and supporting our student-athletes in their efforts to achieve personal, academic, and athletic excellence.
In addition to the benefits of Hurricane Club membership, by making a premium experience donation, you will receive access to exclusive benefits and discounts at Hurricanes football, men's and women's basketball, and baseball games.  Premium experience donation benefits and discounts include:
Fulfillment of required donation levels for interior parking access at Hard Rock Stadium

Early access to individual game on-sales for football, men's and women's basketball, and baseball

Discounted Hurricane Club football tailgate tickets

Discounted football individual game club tickets to select games

Discounted individual game suite rentals at select men's basketball games

Discounted individual game VIP suite rentals at select baseball games
---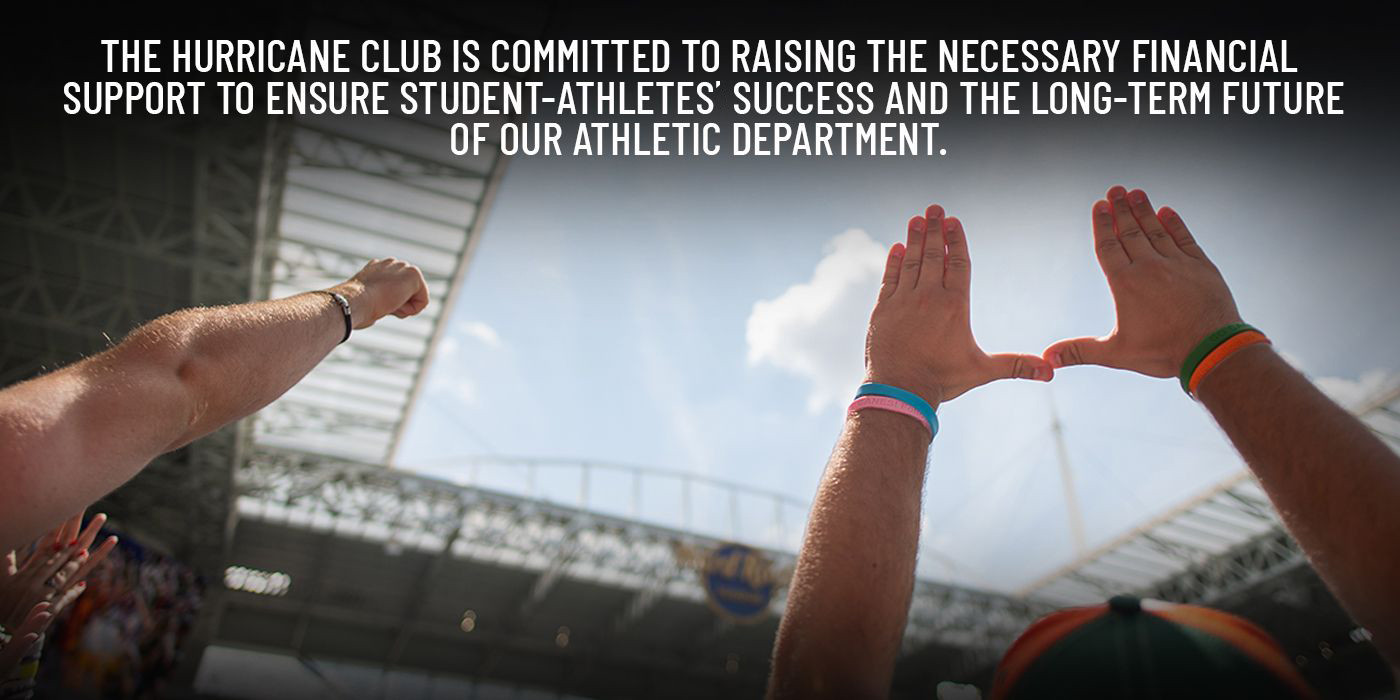 ---
HURRICANE CLUB
Annual membership donations provide current and future Hurricanes with the necessary scholarship support and resources to compete for championships and achieve excellence long after graduation.
Both philanthropic annual giving and premium experience donations will determine your Hurricane Club donor level. Your donor level allows you access to various benefits highlighted below.
---
HURRICANE CLUB LEVELS & BENEFITS
Click on the Donor Level to see its associated benefits below.
---
PRIORITY POINTS
The Priority Points system rewards annual giving amounts and long-term support. Priority Points are determined by a formula that rewards longevity and contribution levels, and your ranking is based on points within your current donor level. Previous points are calculated by dividing your lifetime giving by 100. New points will be calculated with the point system below. 
1 point for each year of giving at the minimum level (min. $100) 

1 point for every $250 of premium experience donations  

1 point for every $100 of philanthropic annual giving or capital gifts    

1 point for being a season ticket holder of Football, Men's Basketball, Women's Basketball, or Baseball (maximum of 4 points per year)

One-time 5 bonus points for being a University of Miami employee or alum
---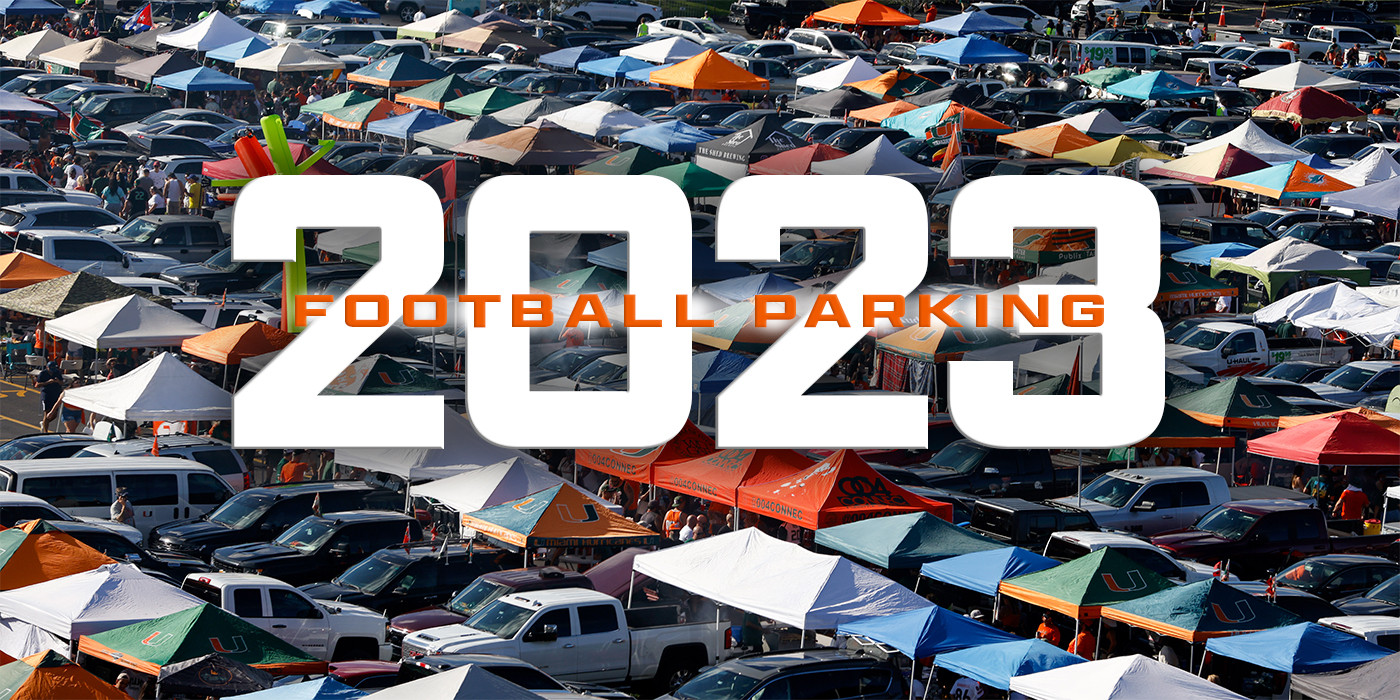 ---
PARKING
Parking renewals are not included in your 2023 season ticket and Hurricane Club renewal invoice.  Below is important information on season parking:
Due to increased demand, interior season parking will now go on sale exclusively to Hurricane Club members at the beginning of April.
Not a Hurricane Club member?
Exterior parking in the yellow lots is available for purchase now:
Be sure to renew your Hurricane Club membership by February 28th to take part in parking selection.

Information will be sent to all Hurricane Club members in mid-March, providing specifics of the parking on-sale process for the 2023 season.

The order to purchase parking will be based on Priority Points within each donor level.

Any unsold interior parking will be available to non-Hurricane Club members beginning in May.
---