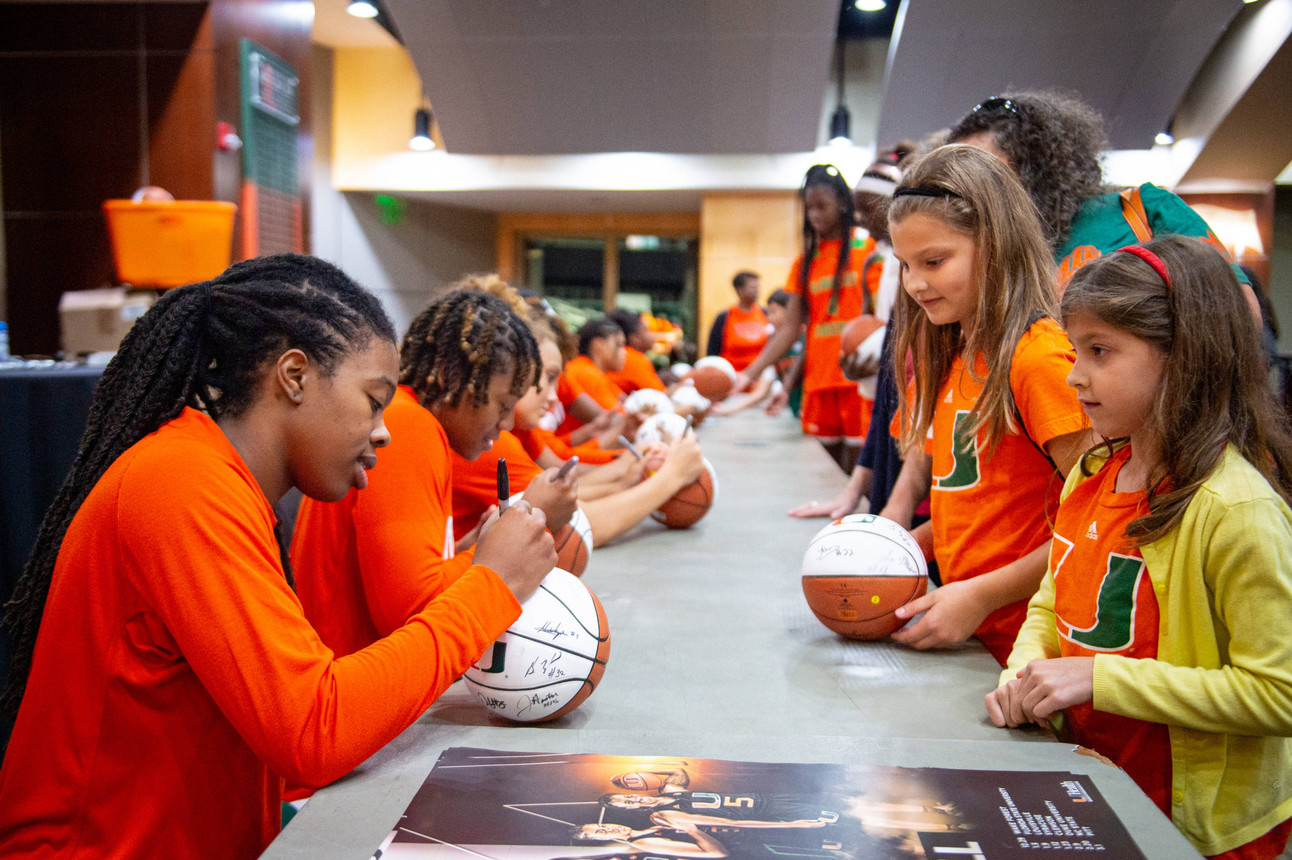 Donation, Autograph & Videoboard Message Requests
VIDEOBOARD MESSAGE REQUESTS
NCAA Rules state that public announcements cannot mention any prospective student-athletes (anyone who has enrolled in high school or junior college). When submitting the names of the people mentioned in announcements, the University of Miami must be provided the names and ages/grade levels of the individuals who will be announced.
Guidelines
1. All scoreboard messages must be in good taste and requests can be denied by athletics staff if any portion of the message is deemed inappropriate. Acceptable messages include birthdays, anniversaries, graduations, wedding announcements, proposals and retirement announcements.
2. Requests should be made online using the Scoreboard Message Request Form at least one (1) week prior to the event. There are no exceptions to this rule.
Fees
1. $100/per text-only videoboard message request at football, men's or women's basketball and $50 for baseball
Questions? E-mail athleticmarketing@miami.edu or call (305) 284-3822.
POSTER REQUESTS
NCAA Rules state that posters cannot be sent to prospective student-athletes.
The University of Miami, based on availability, will fulfill requests for copies of our team sports schedule posters. Please complete the Poster Request Form and send the complete form along with $5.00 to cover shipping and handling to:
Hurricanes Athletics
Attn: Marketing
5821 San Amaro Drive
Coral Gables, FL 33146
For questions, email athleticmarketing@miami.edu