University of Miami Athletics
Sam Johnson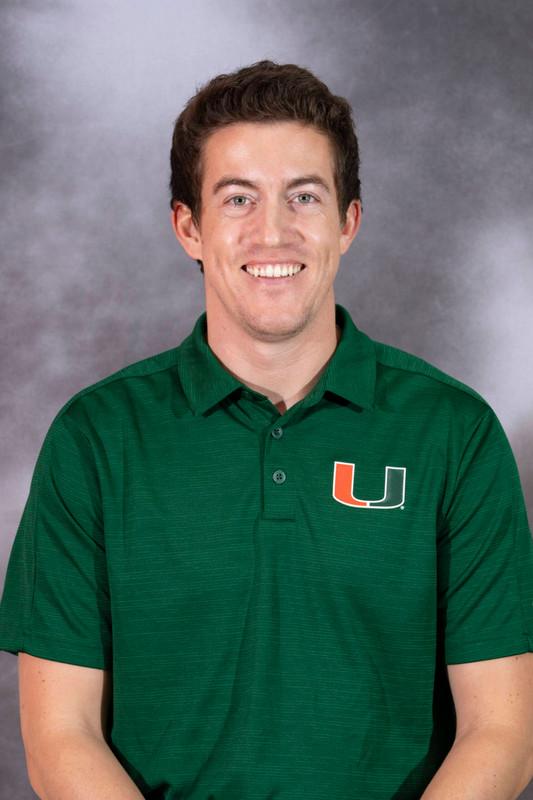 Sam Johnson joined the University of Miami in May 2021 as an assistant athletic trainer and works with the Hurricane men's basketball team.
Before coming to Coral Gables, Fla., Johnson spent three years at James Madison University, where he served as the athletic trainer for the Dukes' men's basketball team and as the clinical preceptor for undergraduate athletic training students. During his final season there, in 2020-21, he aided the Dukes to a share of the Colonial Athletic Association regular season title.
Johnson spent the 2017-18 school year at William & Mary, working with the men's basketball and track & field teams.
In 2016-17, he did a year-long fellowship at the University of Michigan, serving as the primary athletic trainer for the Wolverines' women's rowing team, as well as completing courses on muscle energy technique applicable to the entire spine and rib cage.
While working towards a master's degree at Georgia Southern University, Johnson spent the 2014-15 and 2015-16 seasons as a graduate athletic trainer for the Eagles. He worked with the women's volleyball team his second year, after aiding with men's basketball and women's rifle his first.
Johnson earned his master's degree in kinesiology with a post-professional athletic training emphasis from Georgia Southern in 2016. He received a bachelor's degree in athletic training, with a minor in business, from Grand Valley State in 2014.
A native of Muskegon, Mich., Johnson holds numerous certifications, including in dry needling, blood flow restriction rehabilitation, cupping and Kinesio Tape. He is a member of the National Athletic Trainers' Association and served as the public relations committee chair of the Virginia Athletic Trainers' Association for nearly two years.