University of Miami Athletics
Octavia Blue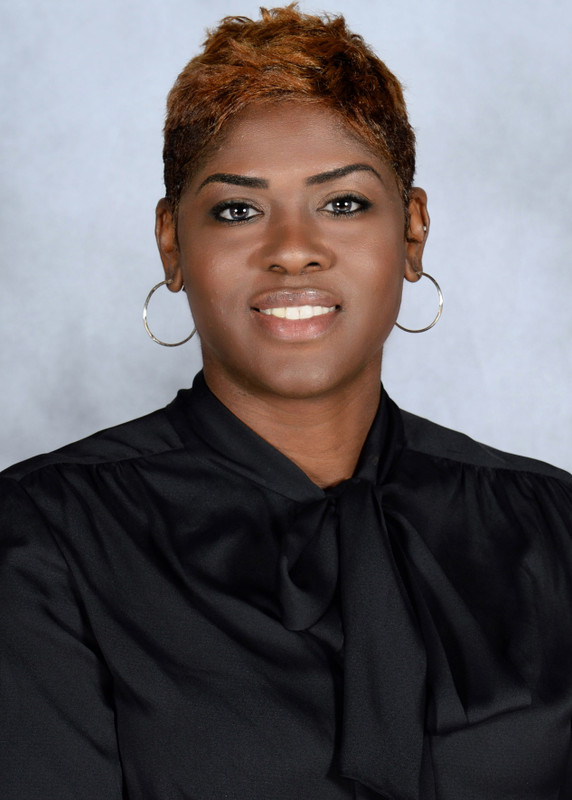 Octavia Blue joined the University of Miami women's basketball staff as an assistant coach on May 2, 2012, before being promoted to associate head coach in Aug. 2020. A familiar face in Coral Gables, Blue played for the Hurricanes from 1994-98. The Miami alum begins her ninth season with the Canes in 2019-20 and her 13th season as a college coach.
Working primarily with the post players, Blue has coached eight players to 10 total All-ACC recognition in her eight seasons at Miami, including six first-team accolades and two All-ACC Defensive Team honors.
Coaching the Canes
Over the last two seasons, the Miami alum worked closely with 2020 graduate Beatrice Mompremier, who earned AP and WBCA All-America recognition in back-to-back seasons. Mompremier was a finalist for the Lisa Leslie Center of the Year Award in both 2019 and 2020 and was tabbed ACC Preseason Player of the Year ahead of the 2019-20 campaign.
During Blue's eight-year stint at Miami, five players have signed WNBA contracts, including Mompremier, who was selected 20th overall in the 2020 WNBA Draft by the Los Angeles Sparks. In total, 14 Hurricanes who have benefited from Blue's tutelage have gone on to play professionally.
Along with Blue's presence on the recruiting trail and her development of post players, she has coached the Hurricanes to a postseason berth each year—the NCAA Tournament in 2013, 2015, 2016, 2017, 2018 and 2019, as well as the WNIT in 2014 (there was no postseason in 2020 due to the novel coronavirus).
Always Improving
Forever a student of the game, Blue has continued to expand upon her basketball knowledge through a variety of symposiums and workshops. In 2019, Blue participated in the Women Leaders in College Sports/Next Up Program at the WBCA Convention and was also a member of the Next Chair Symposium.
In addition to her participation in numerous WBCA events, Blue served as an assistant coaches board member for the Kay Yow Cancer Fund in 2017. That same year, she attended the Indiana Fever training camp, bringing back her experiences to Miami.
Previous Stops
Prior to her return to Miami, Blue spent three seasons as an assistant coach and recruiting coordinator at Georgia Tech. During her time in Atlanta, the Yellow Jackets posted three 20-plus win seasons, made three NCAA tournament appearances and reeled in two top-25 recruiting classes (No. 24 in 2011 and No. 13 in 2012).
Also developing post players at Georgia Tech, Blue coached three All-ACC players and three WNBA Draft picks. Brigitte Ardossi was drafted by the Atlanta Dream in the second round in 2010, Alex Montgomery was taken in the first round by the New York Liberty in 2011 and Sasha Goodlett was picked in the first round in 2012 by the Indiana Fever.
Blue's first season as an assistant coach was in 2008-09 at St. John's, where she helped the Red Storm advance to the WNIT. Under the guidance of Blue, post player Dashena Stevens was named the 2008-09 BIG EAST Rookie of the Year.
The Playing Days
From 1994-98, Blue amassed 1,724 points as a Hurricane, then placing her fourth in program history and still good for eighth. She shot a school record 45.3 percent from 3-point range as a senior in 1997-98 before going on to play a nine-year professional basketball career.
After her decorated collegiate career, Blue was selected No. 15 overall in 1998 by the Los Angeles Sparks, becoming Miami's first WNBA Draft pick.
She had a lengthy professional career that lasted from 1998-2006, which included playing for two WNBA teams (Sparks and Houston Comets) and international clubs in Greece, Israel, France, Turkey and Poland.
Personal
Blue returned to Miami to complete her degree in sociology/sport management in 2007 and, in 2008, was inducted into the UM Sports Hall of Fame and named an ACC Women's Basketball Legend.
On Feb. 21, 2016, Blue's No. 10 jersey became the fourth in program history raised to the rafters in Coral Gables, Fla.