University of Miami Athletics
Melinda Neale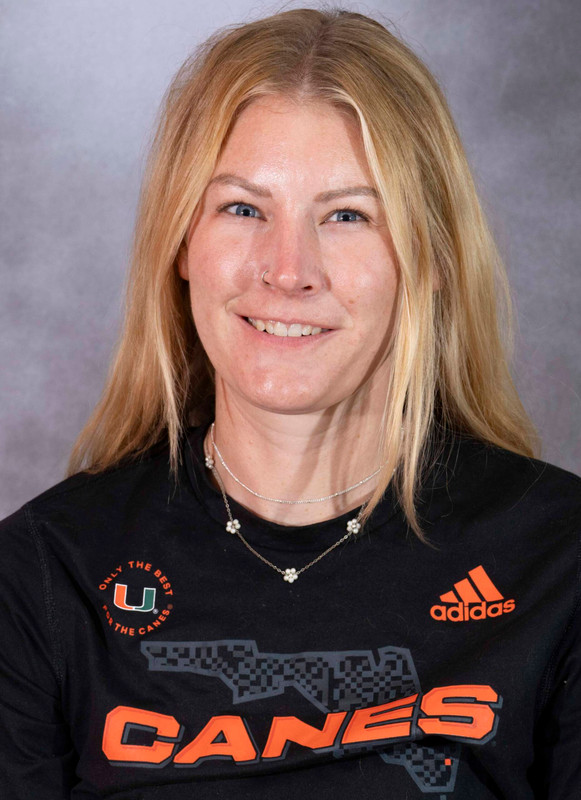 Melinda Neale joined the Miami coaching staff in 2022 and helped Miami to a historic showing at the 2023 ACC Championship as all three NCAA-qualifying boats earned a trip to the ACC Championship grand finals for the first time in program history.
Miami finished fifth at the championship for the second straight season.
Neale's most recent successes include coaching Community Rowing Inc's Competitive Women's team and CRI's U19 and U17 Competitive Boy's teams, whose crews all enjoyed notable results at Youth Nationals in summer 2022.
Neale has previously coached seasons at rowing programs including juniors at Shrewsbury High School Novice Girls (MA), The Waterford School (UT), New Trier High School Varsity Boys (IL), and collegiate programs at the Division II Merrimack College (MA) and Northwestern University, (IL).
In addition, Neale's held positions of Youth Administrative & Travel Coordinator at CRI, Athletic Academic Coordinator at Franklin Pierce University, and Program Manager for Adaptive Sports New England.
Neale rowed in college at University of Massachusetts Lowell, where she earned a Bachelor of Arts degree in Psychology (Cum Laude), followed by her Master of Arts in Sports Administration at Northwestern University.