University of Miami Athletics
Maci Epstein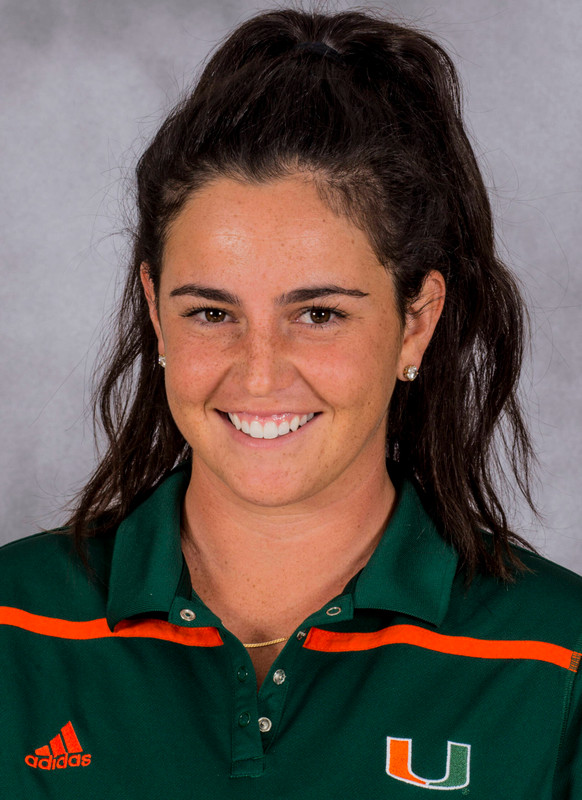 Maci Epstein is currently the volunteer assistant coach for the University of Miami women's tennis team.
Epstein previously served as the interim assistant coach during the 2020 spring season and as a student assistant coach in 2017-18. The Winter Park, Fla., native played her final collegiate season for the Hurricanes in 2016-17.
During her stint as the team's interim assistant coach in the abbreviated 2020 campaign, Epstein helped guide Miami to a 6-4 (3-2 ACC) record and an ITA ranking as high as No. 18 nationally.
While finishing her graduate studies at Miami in 2017-18, Epstein served on Yaroshuk-Tews' staff and aided the Hurricanes to a spot in the NCAA Championship Sweet 16, the program's 12th such berth in a span of 13 years. Miami posted an 18-8 (11-3 ACC) ledger and finished the season ranked No. 17 in the country.
A four-year letter winner at the University of Virginia, Epstein helped the Cavaliers claim the ACC Championship title in 2014 and 2015. She ascended as high at fifth in the ITA doubles rankings as a freshman in 2013, then the best mark in program history.
After redshirting in the spring of 2016 to retain her final year of eligibility, Epstein came to Miami as a graduate transfer for her last season. During her lone campaign with the Hurricanes, she peaked at a career-high No. 69 in the singles rankings, spent much of the year at the top spot in doubles and helped Miami to a top-25 finish.
A 2016-17 ITA Scholar-Athlete and a 2014-15 VaSID All-State Second Team pick in singles, Epstein concluded her college career with an 89-55 record in singles and a 93-54 tally in doubles.