University of Miami Athletics
Lonnette Hall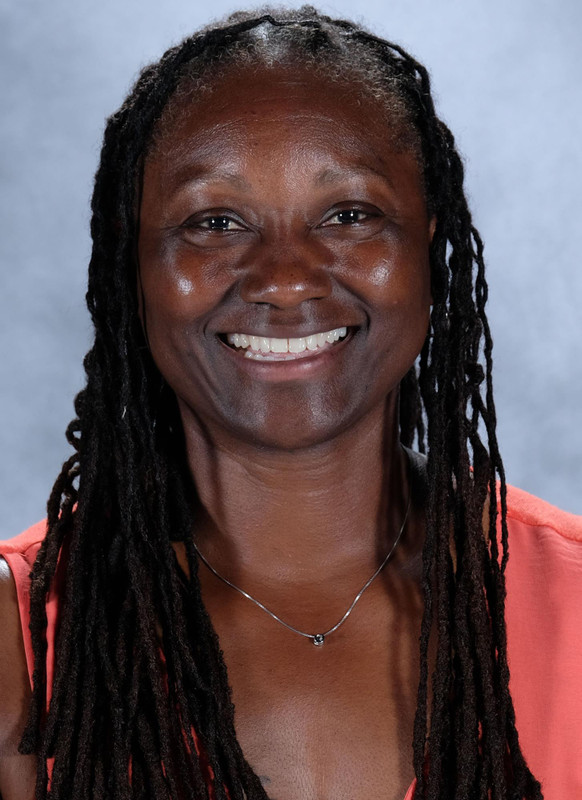 University of Miami head coach Katie Meier announced in May 2012 that Lonnette Hall had been added to her staff as the director of women's basketball operations. Hall served as an assistant coach with the Hurricanes from 2007-10 and was a driving force behind the 2008 recruiting class that included Shenise Johnson, Riquna Williams and Sylvia Bullock.
The same position was held by Hall during the 2006-07 season, before she moved into her coaching role. Hall acts as the team's liaison between the coaching staff and the academics, compliance and housing departments. Among some of her other duties are season ticket holder relations.
Hall came to Miami following a one-year stint as the head girl's basketball coach at R.L. Paschal High School in Fort Worth, Texas, in 2004-05. In addition to the day-to-day coaching duties, Hall also managed the program's budget and marketing activities, and oversaw the team's booster club. She also organized HOOP Group, a youth basketball program in the Fort Worth area.
Hall spent six years at Texas Christian University, serving as an assistant coach with the Lady Frogs from 1999-2003 and as the Director of Basketball Operations during the 2003-04 season. As an assistant coach with the Lady Frogs, Hall helped guide TCU to three consecutive NCAA Tournaments while coaching notable players such as Fort Lauderdale, Fla. native and former All-American Sandora Irvin, who was later selected as the third overall pick in the 2005 WNBA Draft. Along with coaching, Hall's responsibilities included recruiting, practice and game preparation efforts, in addition to preparing the team's travel arrangements.
A native of Oxnard, Calif., Hall served in the United States Navy from 1986-88. She earned an associate's degree in art from Ventura Junior College in 1991 and went on to earn a bachelor's degree in kinesiology from California State University, Northridge in 1994. Hall added a master's degree in sports administration from the University of Wisconsin-La Crosse in 1996.