University of Miami Athletics
Kelsee Grovey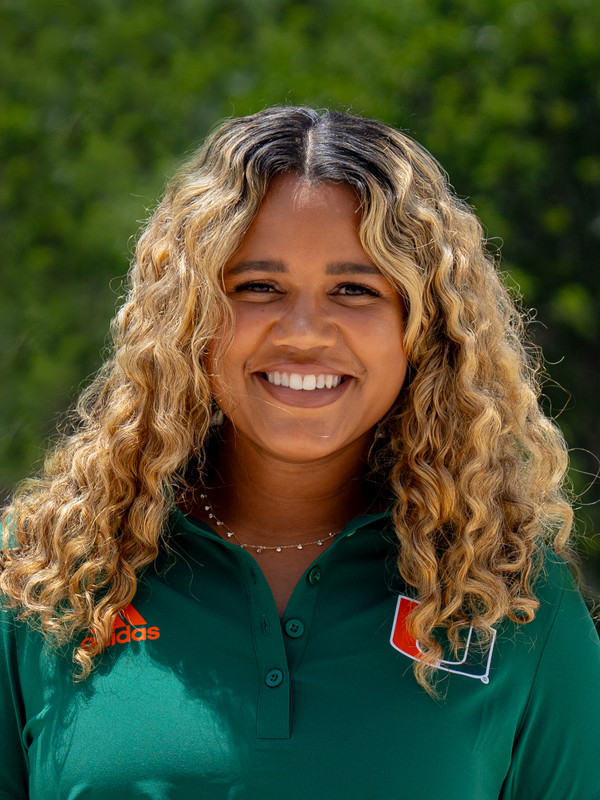 Kelsee Grovey joined the Miami women's basketball staff as the program's associate director of athletic operations – influence and brand in July of 2023.
Grovey serves primarily as the Name, Image and Likeness liaison for the women's basketball program, focusing on brand enhancement and NIL opportunities for the student-athletes, as well as working as a creative content specialist.
Grovey joins the Miami staff after spending two seasons at Fresno State as the director of basketball operations. While with the Bulldogs, Grovey made her first foray into the name, image and likeness space, working with several student-athletes at the forefront of NIL.
After a four-year playing career at Tulsa (2013-16), Grovey joined the Hurricanes' staff as a graduate assistant for two seasons. She was then promoted to Director of Player Development/Team Manager and spent two more years on the Tulsa staff.
During her playing career, Grovey started in 115 of 123 games, tallied 73 double-figure scoring games, and had career averages of 11.0 points (1,344) and 2.6 rebounds (324).  A prolific 3-point shooter, Grovey concluded her career ranked first in Tulsa's history in 3-point field goals made (233).
Grovey earned her bachelor's degree in communication in 2016 and her master's degree in educational studies in 2018, both from Tulsa.