University of Miami Athletics
Julia Rapicavoli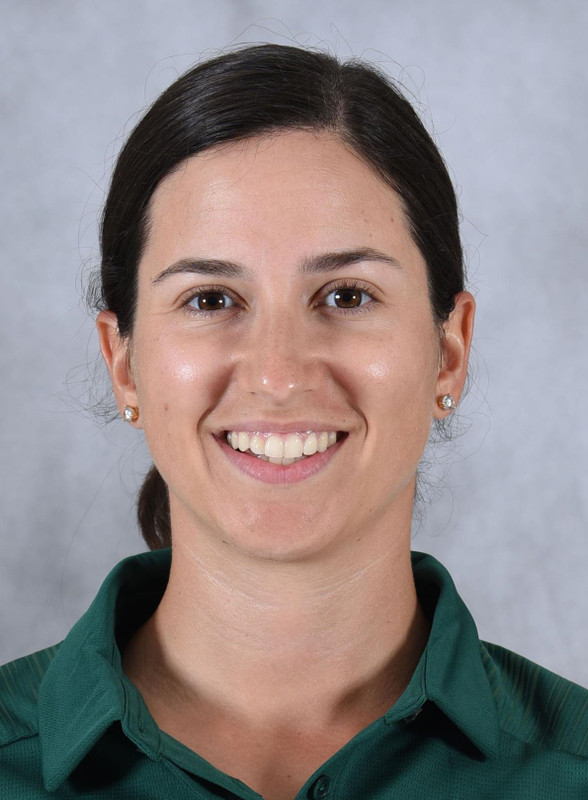 In July 2018, Julia Rapicavoli joined the University of Miami as a staff physical therapist/assistant athletic trainer, working in the former capacity with numerous sports and in the latter role with women's tennis. In June 2021, she earned a promotion to director of rehabilitation/associate athletic trainer, retaining her responsibilities and taking on additional oversight.
Prior to her hiring, Rapicavoli spent over a year in the UM Sports Physical Therapy Residency Program, which she graduated from in July 2018, and as a member of the The Lennar Foundation Medical Center staff.
Rapicavoli worked with the Hurricanes football team as a student athletic trainer from 2010-12 before graduating from Miami in 2012. She earned a doctorate of physical therapy from Northwestern University in 2015 and also spent time that year as a student physical therapist for the Miami football team.
A Miami native, Rapicavoli became a licensed physical therapist in 2015 and received her Certified and Licensed Athletic Trainer designation from the National Athletic Trainers Association in 2012.
Before returning to her alma mater, Rapicavoli served as a physical therapist in outpatient orthopedics in San Francisco for two years.
Rapicavoli and her husband, Alex, have one daughter, Charlotte.