University of Miami Athletics
Joe Gimbel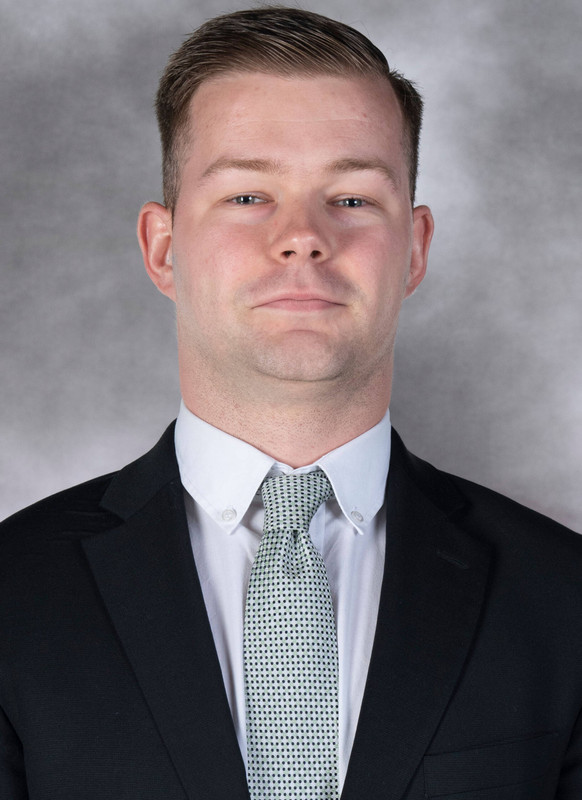 Joe Gimbel joined the University of Miami men's basketball staff in October 2021 as the associate director of basketball operations. In August 2023, he received the title of head video director.
In his capacity with the Hurricanes, Gimbel handles many of the program's video-related responsibilities. That includes organizing opponent film into scout edits, aiding with the creation of scouting reports and managing film exchange. Gimbel, who aided the Hurricanes to their first Elite Eight trip ever in his opening year with the program and to their first Final Four trip in his second season, also helps with running camps and scheduling, among other duties. Miami posted a 55-19 (29-11 ACC) record during his first two seasons with the program.
Before coming to Miami, Gimbel served as an assistant coach at Washington College, a Division III school in Chestertown, Md., for the first nine months of 2021. There, as the lone assistant on staff, he played a role in on-court coaching, recruiting and film breakdown. He also assisted with logistics and operations for the Shoremen.
From June 2018 through May 2020, Gimbel worked at his alma mater, Temple University, as a graduate assistant. His role within the program—first under the legendary Fran Dunphy and then under ex-NBA standout Aaron McKie—included, as permissible, assisting coaches with on-court instruction, as well as aiding with film review and overseeing student managers.
The preceding four years, Gimbel served as a student manager for the Owls, all under Dunphy. Gimbel aided the coaching staff with logistics, facility upkeep and, as permissible, on-court work.
Gimbel has worked both the Fran Dunphy Basketball Camp and the University of Pennsylvania Day Camp, handling various roles such as fundamentals instruction, coordinating operations and officiating.
The Philadelphia native has also served as a runner for the Hoop Group at multiple camps, as well as for the Under Armour Association at its AAU Finals. His duties included filming games and maintaining facilities.
Gimbel graduated from Temple in 2018 with a degree in sports & recreation management. He added a master's degree in sports business from the school in 2020. Gimbel also earned a HarvardX Certificate in exercising leadership in July 2020.