University of Miami Athletics
Jeff Dyer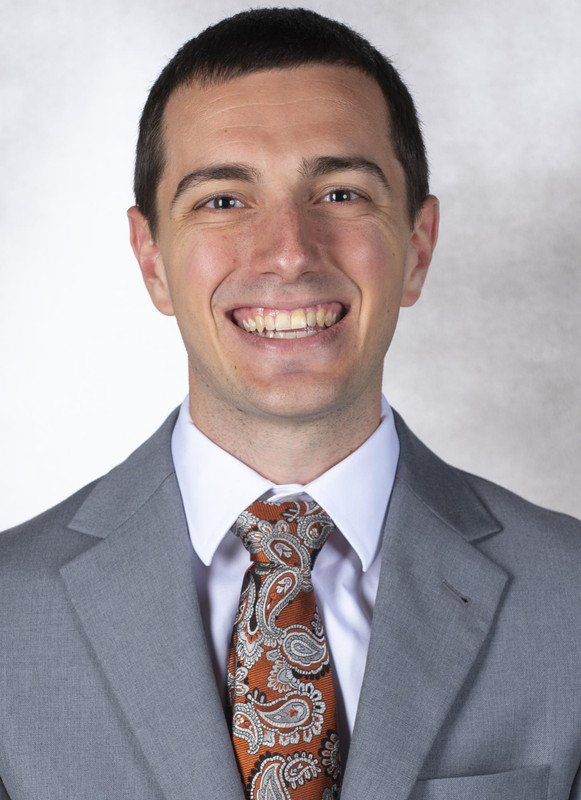 Jeff Dyer is in his third season as Miami's director of basketball operations in 2022-23. He earned a promotion to his current position in October 2021 after serving as the Hurricanes' associate director of basketball operations for four seasons, 2017-21. Dyer also worked as a Miami graduate assistant from 2014-16.
In his opening season in his current role, Dyer helped the Hurricanes reach the Elite Eight for the first time ever. The next year, his second in the position, he assisted Miami to an ACC co-regular season title, its first Final Four appearance, a program record-tying 29 wins and a program-best No. 3 finish in the USA TODAY Coaches Poll.
Dyer aids head coach Jim Larrañaga in numerous capacities and his day-to-day responsibilities feature a variety of different roles. Included are managing budgets, speaking engagements, community service and team travel, plus overseeing support staff and equipment.
In addition, Dyer assists with on-campus recruiting and is a staff liaison to numerous areas within the athletics department, including academics, communications, compliance, facilities, marketing and ticketing.
Over his four seasons as associate director of basketball operations, Dyer organized opponent film into scout edits, aided with the creation of scouting reports, managed film exchange, assisted with scheduling, helped run camps and hired graduate assistants. In 2018, his first year in that role, the Hurricanes earned a third-place finish in the ACC, posting a 22-10 (11-7 ACC) record and reaching the NCAA Tournament.
Between his two stints with the Hurricanes, Dyer served as the video coordinator for Bowling Green State University in 2016-17, working under former Miami assistant Michael Huger. At BGSU, Dyer was in charge of the editing and exchange of both highlight and game files, as well as the filming of daily practices and games, among other duties.
While earning his master's degree in sports administration at Miami, Dyer aided in film breakdown for opponent scouting, facilitated the set-up and break-down of practice, worked on analytics spreadsheets and coordinated with the academic office to ensure that the players were on track academically. His efforts as a graduate assistant helped Miami reach the NIT title game in 2015 and the NCAA Tournament Sweet 16 in 2016, as the Hurricanes compiled a 52-21 ledger during that two-year stretch.
The Hillsborough, N.J., native also served as the associate camp director of the Jim Larrañaga Basketball Camps in 2015. Additionally, Dyer provided assistance for NBA practices with teams such as the Oklahoma City Thunder, Cleveland Cavaliers, Houston Rockets, Milwaukee Bucks and others.
A 2014 graduate of the University of Delaware, Dyer majored in health and physical education, while minoring in coaching science. Throughout his four years at Delaware, he was as a student manager for the men's basketball program, working under Monté Ross, the 2014 CAA Coach of the Year.
During his final year at Delaware, 2013-14, Dyer served as the head student manager. That year, the Blue Hens went 25-10, swept the CAA titles and played in the NCAA Tournament.
Dyer resides in Kendall, Fla., with his wife, Nicole.