University of Miami Athletics
Jeff Dyer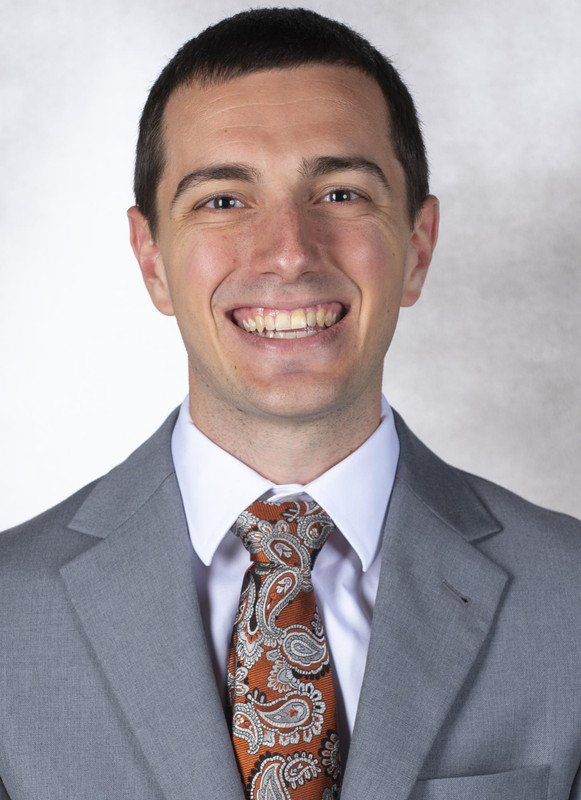 Jeff Dyer is in his fourth season as Miami's associate director of operations in 2020-21.
This is Dyer's second stint on head coach Jim Larrañaga's staff. He returned to the Hurricanes last season after serving two seasons as a UM graduate assistant from 2014-16. In 2016-17, Dyer was the video coordinator for Bowling Green State University, where former UM assistant Michael Huger is the Falcons' head coach.
At Bowling Green, Dyer was in charge of the editing and exchange of both highlight and game files, as well as the filming of daily practices and games.
While earning his master's degree in sports administration at Miami, Dyer aided in the breakdown of film for opponents scouting against both non-conference and ACC teams. He also assisted in developing game plans, created scouting reports, worked with the academic office to ensure that the players were on track academically in order to maintain eligibility and assisted coaches with practice drills.
He also provided assistance for NBA practices with teams such as the Oklahoma City Thunder, Cleveland Cavaliers, Houston Rockets, Milwaukee Bucks and others.
Dyer also served as the associate camp director of the Jim Larrañaga Basketball Camps in 2015. He interviewed and hired the staff, created schedules for all three camps sessions in regards to the day camp, the elite camp and the team camp, and also was the point of contact for more than 30 high school teams for all of the team camp questions and needs.
A native of Hillsborough, N.J., Dyer graduated from the University of Delaware in 2014. In his four years at Delaware, he served as a student manager for the men's basketball team in which he worked under the 2014 CAA Coach of the Year in Monte Ross. He also worked as the head manager in 2013-14 when the Blue Hens won the 2014 CAA Championship.
He also served as a team camp intern in 2014 for The Hoop Group, in which he managed host sites for AAU tournaments, ensured adherence to schedules, created and provided informational packets to collegiate coaches for scouting purposes, aided in set up and break down of the tournaments and marketed the tournaments to AAU teams leading up to the actual events.