University of Miami Athletics
Gavin O'Neal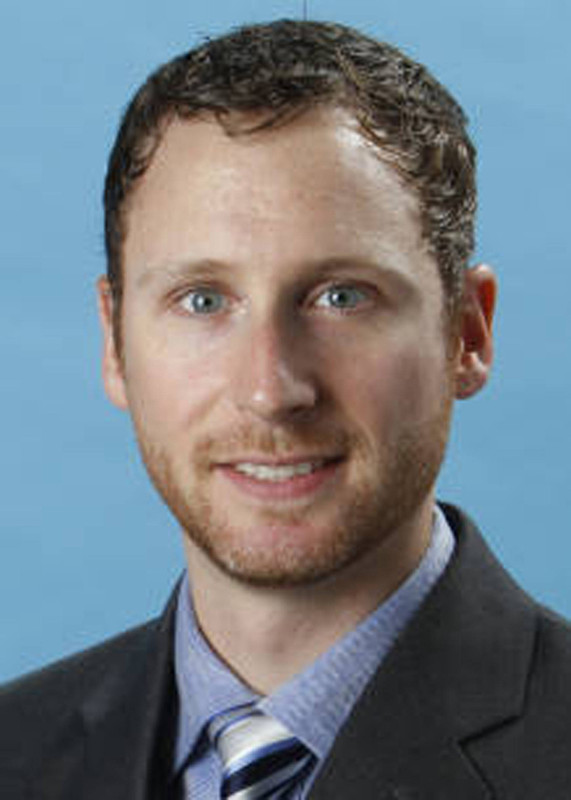 Gavin O'Neal joined the University of Miami track and field coaching staff in the fall of 2012 and saw his jumpers improve over the course of his first season mentoring the Canes.
O'Neal coached three student-athletes that qualified for the NCAA East Preliminary and one who  earned a Top 5 finish at the U.S. Junior Championships.
Senior Samantha Williams led the women's jumpers, earning indoor All-America honors and reaching the NCAA Outdoor Track and Field Championships where she placed 20th in the triple jump. 
Freshman John-Patrick Friday and sophomore Tim Richardson each reached new levels of success under O'Neal as both jumpers qualified for the NCAA East Preliminary. Friday set personal bests in the high jump (2.08m), long jump (6.99m) and triple jump (14.87m), while Richardson posted career-best marks in the triple jump (7.55m) and long jump (14.97m).
Dakota Dailey-Harris also excelled under O'Neal's tutelage. The freshman set a personal best at the U.S. Junior Championships, placing in the high jump with a mark of 1.78m. 
O'Neal joined the staff after spending 2011-12 at Columbia University and will be responsible for jumps and combined events at UM. O'Neal was named the STFCCCA Northeast Regional Women's Assistant Coach of the year in 2011, following this O'Neal was promoted to Associate Head Coach of the track & field program at Columbia University.
In his five seasons at Columbia, O'Neal was responsible transforming Columbia into one of the elite track & field programs in the Ivy League. Columbia was the only Ivy League school to send athletes to the NCAA National Indoor Championships, and the Lions sent more athletes than any other Ivy League school to the NCAA Northeast Outdoor Regional in the spring. The women's team earned 10 total Ivy League championship titles, set four new Ivy League records and over 15 new school records. 
During his time at Columbia, O'Neal coached 20 school record holders, three conference record holders, 18 Ivy League champions, 13 Ivy League runner-ups, over 20 All-Ivy League selections, over a dozen NCAA regional qualifiers, one regional runner-up, two NCAA National championships qualifier, and nearly 50 athletes on the all-time top five lists in Columbia track & field history.
Prior to coaching at Columbia, O'Neal was as an assistant track & field coach at Williams College. At Williams, he coached the triple, long and high jumpers, and also served as assistant strength and conditioning coach. O'Neal helped to produce three NCAA indoor qualifiers and seven outdoor NCAA qualifiers, resulting in seven All-Americans. Six school records were broken during his tenure at Williams. Helping the women's track & field program to two second place finishes at the NCAA Indoor and Outdoor Championships, and the men's team to a fourth place finish outdoors.
Before coaching at Williams, O'Neal spent three seasons at Oberlin College. After spending the 1999-2000 season as the assistant men's cross country and track & field coach, he was promoted to head men's cross country and assistant track & field coach, a position he held for two years. O'Neal developed four all-conference and two all-regional athletes in cross country, 13 all-conference track and field honorees, six conference champions and three NCAA qualifiers.
O'Neal graduated from Ohio University in 1999 with a B.S. in sports sciences. He was a two-time cross country team captain at Ohio, and earned first-team All-Mid American Conference honors in 1996, when the Bobcats won the MAC team title. He received his master's in sports administration from Kent State in 2004.