University of Miami Athletics
Fitzroy Anthony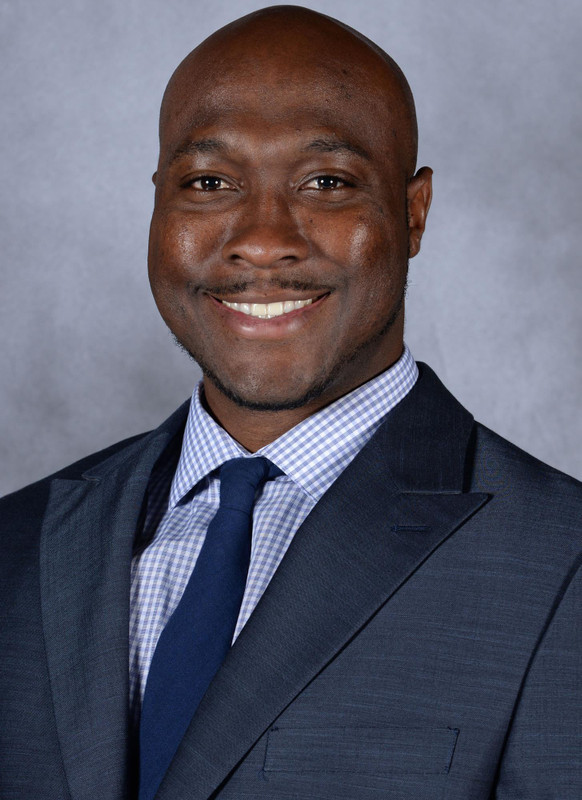 Fitzroy Anthony was named an assistant coach for the University of Miami women's basketball program on May 18, 2015.
The Hurricanes have reached the NCAA Tournament in four of the five years that Anthony has been on staff, including two Round of 32 berths on their home court (2017 and 2019). There was no NCAA Tournament in 2019-20 due to the novel coronavirus pandemic. Miami holds a 109-53 record during Anthony's tenure as an assistant coach for the Canes.
Anthony has worked with five All-ACC performers in forward/centers Erykah Davenport, Beatrice Mompremier and Emese Hof, and guards Adrienne Motley and Jessica Thomas.
Motley and Mompremier both earned WBCA All-America Honorable Mention accolades and became the fifth (2017) and sixth (2020) WNBA draft picks in program history, respectively.
Anthony has also helped guide two guards, Endia Banks and Kelsey Marshall, to ACC All-Freshman Team recognition.
Prior to joining the Hurricanes, Anthony was an assistant coach at Florida Atlantic University for three seasons and helped the Owls make the move from the Sun Belt to Conference USA in his second year with the program.
During his three years at FAU, Anthony primarily worked with the team's guards, and did so with great success. In his final season there, the Owls had one backcourt player named First Team All-Conference USA and another selected to the league's all-freshman team.
Anthony played a key part in the Owls' scouting, defensive game planning and academic mentoring, while also handling all of the team's scheduling.
A stellar recruiter, Anthony helped FAU sign the second-ranked recruiting class in the conference in 2014, according to Collegiate Girls Basketball Report.
In Anthony's second season in Boca Raton, Fla., he aided in guiding the Owls to their second winning season since 2005-06 and their second-most wins during that stretch.
Well-connected in South Florida, Anthony was the head coach at Coral Springs Charter School for two years, prior to making the move to FAU in August 2012. He led the Panthers to 20-wins seasons both years and was named the Broward County Athletic Association Coach of the Year in 2012.
Anthony directed the Panthers to their first regional and district championships in 2012, as well as their first berth in the Final Four of the state tournament. Four players he coached at Coral Springs Charter School went on to play Division I basketball.
Additionally, Anthony has experience coaching AAU basketball in South Florida and won over 80 percent of his games on the sidelines. Seven of his players proceeded to play collegiately in the ACC, SEC or Big 12.
Born in Antigua, Anthony moved to Boca Raton at age 12. He played basketball at Olympic Heights High School and then at Palm Beach Atlantic University, where he graduated in 2008 with a bachelor's degree in education.