University of Miami Athletics
DJ Irving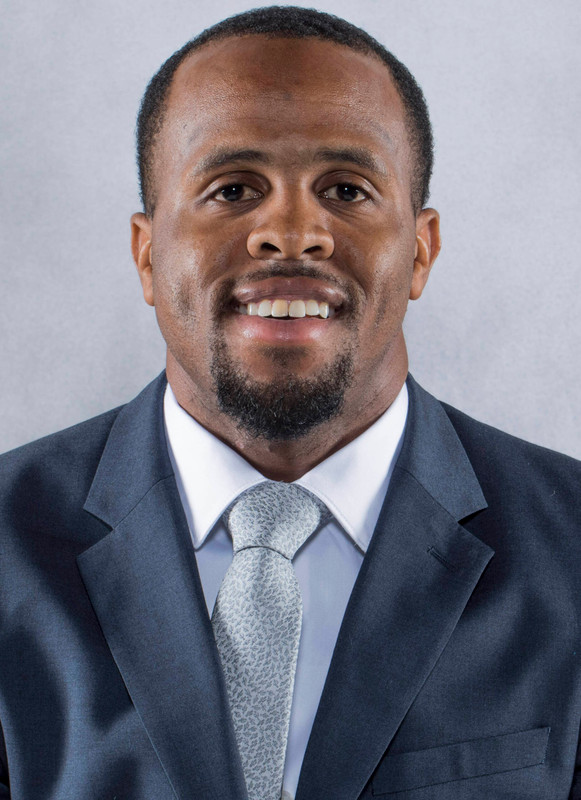 University of Miami head men's basketball coach Jim Larrañaga named DJ Irving an assistant coach in April 2021. A former two-year captain at Boston University, Irving came to Coral Gables, Fla., from Roman Catholic High School in Philadelphia and is now in his third season at Miami.
In May 2023, following his second season at Miami, Silver Waves Media tabbed Irving to its list of the 50 Most Impactful High-Major Assistants in the nation.
This past year, in 2022-23, Irving assisted the team to its best campaign ever. The Hurricanes reached the Final Four for the first time, won a share of the ACC regular season championship and finished the year 29-8 (15-5 ACC). They finished a program-best third in the USA TODAY Coaches Poll and set or tied school records in overall, ACC, regular season (24), home (16), top-25 (seven), top-10 (three) and top-five (two) victories.
The Hurricanes beat No. 12-seeded Drake, fifth-seeded Indiana, top-seeded Houston and second-seeded Texas, en route to claiming the Midwest Regional title. The Hoosiers were one of seven former NCAA champions—23 total crowns (including one vacated)—Miami defeated during the season. The list also included Duke, as the Hurricanes registered a 22-point home win in front of one of the four sold-out crowds at the Watsco Center in 2022-23. Isaiah Wong tallied ACC Player of the Year and NABC Third Team All-America plaudits, while Jordan Miller and Norchad Omier recorded second- and third-team All-ACC distinctions, respectively. Following the season, Wong and Miller both heard their name called in the second round of the 2023 NBA Draft.
During his first year at The U, Irving helped Miami to another one of its best seasons ever. The Hurricanes went 26-11 (14-6 ACC), good for their then-third-most wins in program history, and received a double-bye in the ACC Tournament after finishing in fourth place, despite being picked No. 12 in the preseason. Miami then went on to earn its first Elite Eight berth by taking down seventh-seeded USC, second-seeded Auburn and No. 11-seeded Iowa State.
The Hurricanes finished the 2021-22 season ranked No. 16 nationally, knocked off two top-10 teams away from home (Duke and Auburn) and beat two NCAA semifinalists (Duke and North Carolina). Irving also aided three Hurricanes to postseason All-ACC accolades, including first-team distinction for Kameron McGusty.
Before coming to Miami, Irving was on the coaching staff of the storied Roman Catholic prep program that has produced numerous NBA players, including Rasual Butler and Brad Wanamaker. For three seasons, beginning in October 2018, Irving was the assistant varsity coach and head freshman coach.
Irving's duties at Roman Catholic included scouting varsity opponents and player development. He aided the Cahillites to the Philadelphia Catholic League championship game each year, including winning the crown in 2019.
In addition, Irving worked with Team Final—the AAU program former Miami standouts Ja'Quan Newton, Davon Reed and Lonnie Walker IV played for—in the year before coming to The U. In the spring of 2021, he served as the assistant coach of the U15 team.
Prior to his time at Roman Catholic, Irving spent the 2017-18 season as a professional player in Cadiz, Spain, with Union Linense Baloncesto. He led the team in scoring, assists and steals while serving as the captain of a mostly Spanish-speaking roster, helping his team place second in the division.
The previous year, Irving served as the special assistant to the head coach at his alma mater. Irving held that role during the 2016-17 campaign for BU head coach Joe Jones, aiding the Terriers to an 18-14 mark and a second-place finish in the Patriot League.
Irving got his start in the collegiate ranks immediately following the conclusion of his collegiate career. He served as a graduate assistant at Penn State during the 2014-15 season, helping the Nittany Lions to an 18-16 record, good for their most wins in four years.
Irving excelled as a collegian at BU, where he started 120 games in his four-year career. The two-time All-America East honoree and one-time All-Patriot League designee averaged 11.4 points, 3.1 rebounds, 3.7 assists and 1.1 steals per game as a Terrier. He finished his tenure with 1,456 total points, one of his numerous top-10 marks in the school's all-time record books.
BU compiled a 78-54 record during Irving's career, including logging a stellar 50-16 mark in conference action and winning the 2014 Patriot League regular season title. Three times, Irving helped the Terriers reach the postseason, headlined by a berth in the 2011 NCAA Tournament.
A native of Chester, Pa., Irving was a two-time PIAA First Team All-State selection at Archbishop Carroll High School in Radnor, Pa. He graduated from Boston University in 2014 with a degree in sociology.