University of Miami Athletics
Dario di Fazio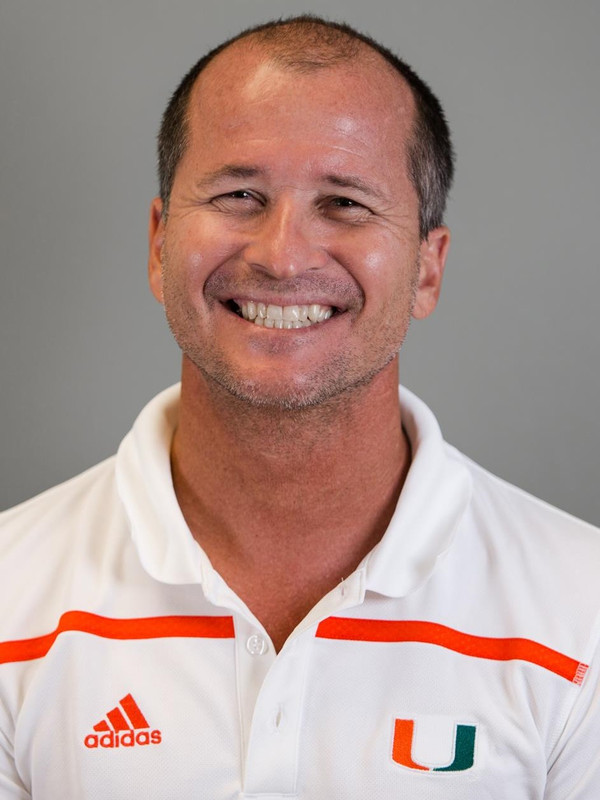 Read Coach Dario's Olympic Story
Dario Di Fazio brings a wealth of diving experience and history to Miami, where he leads one of the nation's most prestigious diving programs alongside head coach Randy Ableman. He is the Head Diving Coach for the Junior Olympic, Development, and Beginner programs. He also helps coach Randy Ableman develop the talented senior diving unit at the University of Miami.
Since his arrival in Miami in 1996, 11 Hurricane divers have won 15 national titles. Di Fazio has also assisted in the development of eight Olympians. Additionally, he has coached many athletes at the club level who have gone on to receive full or partial scholarships to major universities.
Di Fazio was the USA Nationals coach from 1999 to 2002, 2010, and 2015 to 2022. At the 2016 Olympic Games in Rio de Janeiro, he co-coached Sam Dorman to a silver medal.
Di Fazio's diving resume includes appearances as a member of the Venezuelan Olympic Diving Team in the 1992 Summer Olympic Games in Barcelona, Spain, and the 1996 Centennial Olympic Games in Atlanta, both of which he finished in the top 25.
Di Fazio was also a 32-time Venezuelan National Champion, a seven-time South American Champion, and a member of Venezuela's Pan-American team in 1995. In 1994, he came in 16th place at the World Championships in Rome. He moved to the United States in 1989 to train and practice under the supervision of current UM head coach Randy Ableman before going on to compete at the collegiate level at Oakland University.
Di Fazio was a three-time NCAA Division II champion at Oakland from 1993 to 1995. He was named the NCAA Division II Diver of the Year in 1994 and a vital part of two national team championships. At one time, the two-time Venezuelan Olympian held every school, pool, and GLIAC record in both the one-meter and three-meter boards. In 1995, he received his Bachelor's Degree in Management Information Systems from Oakland (Mich.), and in 1992, he received his Associate's Degree in Computer Science from Miami-Dade Community College.
In 2021, Di Fazio was named the top 100 Greatest Men's Swimmers & Divers of the past century.  The selections were made as a part of the College Swimming and Diving Coaches Association of America (CSCAA) 100th year.
Di Fazio is married to Gigi Goebel and they have two children, Mia and Adrian.