University of Miami Athletics
Brandi Walker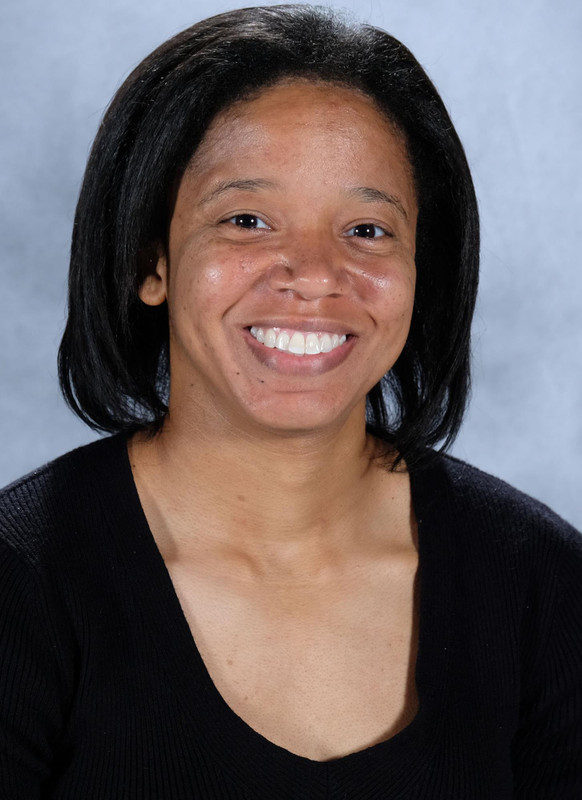 Brandi Walker joined the University of Miami as an assistant strength coach in July 2018. She serves as the strength & conditioning coach for the women's basketball team and came to the Hurricanes after nearly seven years at George Washington University.
Walker was as an assistant strength & conditioning coach her last six years at GW, working with women's basketball, women's gymnastics, women's volleyball, men's track and men's rowing.
Over her final five seasons at GW, Walker aided the women's basketball team to a 117-46 (.718) record with a 62-18 (.775) mark in A-10 play, including a 29-4 (15-1) ledger in 2014-15. The Colonials earned five postseason berths, three NCAA Tournament trips, four 20-wins seasons, three A-10 Tournament championships and two A-10 regular season titles during that stretch.
Walker developed basketball-specific strength training and conditioning methods for the Colonials, as well as managed the team's recovery modalities and nutrition planning.
Along with helping the women's gymnastics team to a 2015 league championships, Walker oversaw the nutrition department and supervised both interns and graduate assistants. She also served as the interim director of sports performance.
Walker began her career in August 2011 as a graduate assistant at GW. She led the strength and conditioning efforts for men's and women's swimming, women's gymnastics, women's rowing, men's and women's cross country and men's squash.
While in that role, she also assisted with the men's and women's basketball teams before being promoted in June 2012.
A National Strength and Conditioning Association Certified Strength and Conditioning Specialist since September 2009 and a USA Weightlifting Level 1 Sports Performance Coach since April 2012, Walker added an American Heart Association CPR, First Aid and AED certification in June 2015.
A native of Glenarden, Md., Walker graduated from Towson University in 2008 with a bachelor's degree in kinesiology and exercise science. She earned a master's degree in exercise science and strength & conditioning from GW in 2012.
In addition, Walker is currently pursuing a doctorate in health and human performance from Concordia University Chicago.