University of Miami Athletics
Beck Pennington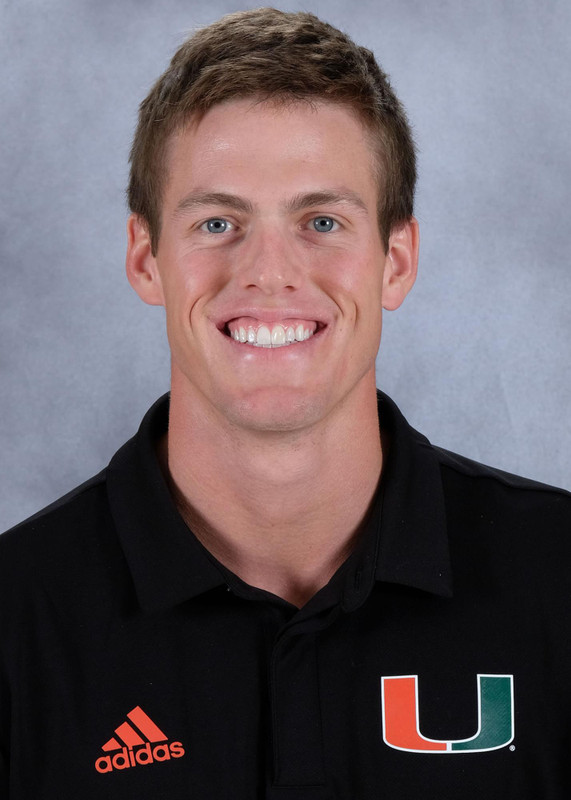 Beck Pennington joins the Hurricanes after spending two seasons as an assistant coach for the Liberty men's tennis program following a distinguished five-year playing career at the University of Kentucky.
In Pennington's first year as an assistant coach for the Flames, he helped Liberty jump out to a 4-0 mark in conference play for the first time in program history. The Flames captured 12 matches in 2018, a five-win improvement from the previous year. Pennington instructed two Big South All-Conference selections in Sam Matheson (first team) and Chase Burton (second team).
This past season, the Flames once again reached 12 wins under the guidance of Pennington, as well as finished above .500 for the first time since the 2015 campaign. In addition, Liberty bested its program record set in 2018 with a 5-0 start to conference play. Overall, the Flames closed out the year 6-1 in the league and earned a top two seed in the conference tournament for just the second time in program history.
Following regular-season action, Nicaise Muamba garnered the second conference player of the year distinction in program history. In addition, Pennington coached ASUN Freshman of the Year Josh Wilson, only the third Flame newcomer to receive the award and first since 2010, and ASUN Scholar-Athlete of the Year Chase Burton. Both Muamba and Wilson earned First Team All-Conference accolades under Pennington.
Prior to joining Liberty, Pennington served as a team captain for Kentucky from 2014-17. He was a three-time second-team All-SEC selection and three-time All-SEC Academic honoree in his time with the Wildcats.
Pennington helped Kentucky to back-to-back Sweet 16 appearances in the 2013 and 2014 NCAA Team Championship. The Wildcats finished ninth in the nation in 2013, No. 12 in 2014 and No. 23 in 2016. A Bowling Green, Ky., native, Pennington climbed as high as No. 39 in the Oracle/ITA Division I singles rankings and No. 23 in doubles.
As a senior, he won 17 singles matches in his final spring campaign, which was tied for the most on the team. Pennington led his squad to a second-round appearance in the 2017 NCAA Men's Tennis Championship.
Pennington and doubles partner Enzo Wallart competed in the 2017 NCAA Men's Doubles Championship after defeating five nationally-ranked opponents throughout the year.
Pennington graduated from Kentucky in May of 2017 with a bachelor's degree in business communication and a minor in business marketing.