University of Miami Athletics
Alex Santos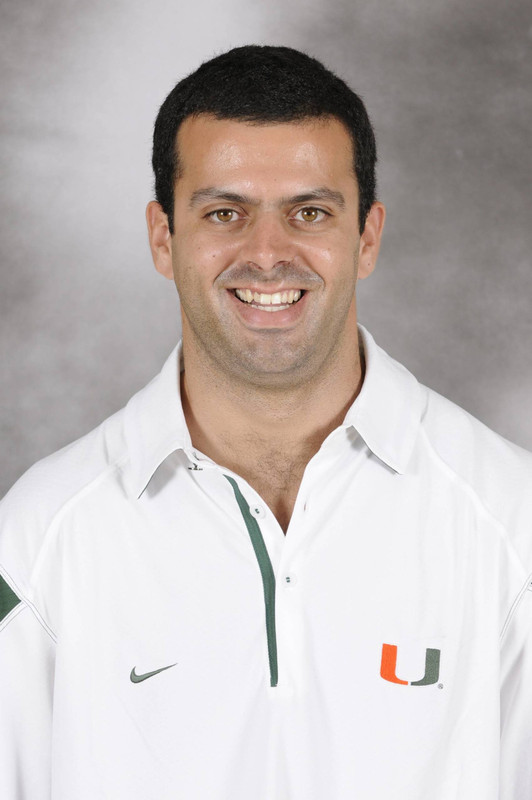 A native of Oeiras, Portugal, Alex Santos is in his third season in the UM women's tennis program and his second as an assistant coach.
With 18 years of tennis experience – eight years as a player and 10 as a coach – Santos brings significant experience in both on-court coaching and international recruiting.
Since arriving in Coral Gables, Santos has assisted in scheduling and travel in addition to working alongside strength coach Cols Colas in developing a training program for the Hurricanes that focuses on improving agility, quickness, speed and power.
Prior to coming to Miami, Santos served as a coach at the prestigious Sanchez-Casal Tennis Academy in Barcelona, Spain from 2004-2006, working alongside respected coach and elite athletes at one of the top prep academies in the world. He has also spent time as a coach at Clube do Lago (2007), Vale de Lobo Tennis Academy (2001-03, 07) and Club de Ténis de Tavira (2000-07).
As a player, Santos was one of the top-ranked juniors in Portugal throughout much of the 1990's
Prior to becoming an assistant coach, Santos served as a volunteer assistant during the 2009-10 season.