Canes NFL Draft Trivia
The 2021 NFL Draft is almost upon us! To get you ready for draft week see if you can answer these questions about Miami's storied draft history. Answer key is at the bottom of the page.
1. Who was the first ever UM quarterback to be selected in the first round?
a. George Mira
b. Jim Kelly
c. Vinny Testaverde
d. Steve Walsh
2. When was the last year that UM had two first-round NFL picks?
a. 2008 (Kenny Phillips, Calais Campbell)
b. 2012 (Olivier Vernon, Lamar Miller)
c. 2015 (Ereck Flowers, Phillip Dorsett)
d. 2016 (Artie Burns, Deon Bush)
3. How many UM players did Jimmy Johnson draft when he was head coach of the Cowboys?
a. 5
b. 6
c. 7
d. 8
4. Vinny Testaverde was UM's first top overall draft pick in 1987; who was the second Cane to go first overall?
a. Michael Irvin
b. Cortez Kennedy
c. Russell Maryland
d. Ray Lewis
5. UM had back-to-back first round picks at Nos. 12 and 13 in 1973 — who were they?
a. Rubin Carter and Dennis Harrah
b. Chuck Foreman and Burgess Owens
c. Mike Barnes and Al Smith
d. Eddie Edwards and Don Latimer
6. In 2004 UM had a record six players selected in the first round. Sean Taylor was the first – who was the last?
a. Vince Wilfork
b. Jonathan Vilma
c. D.J. Williams
d. Vernon Carey
7. Edgerrin James was selected fourth overall in the 1999 NFL Draft, one spot ahead of which Heisman Trophy winner?
a. Ron Dayne
b. Ricky Williams
c. Chris Weinke
d. Charles Woodson
8. Who was the first ever UM wide receiver to be selected in the first round?
a. Michael Irvin
b. Randal Hill
c. Eddie Brown
d. Brett Perriman
9. Bernie Kosar entered the NFL's Supplemental Draft in 1984 and was selected by which team?
a. Cincinnati Bengals
b. Cleveland Browns
c. Dallas Cowboys
d. Miami Dolphins
10. The Bills drafted Jim Kelly in the first round of the 1983 but he first went to play for which USFL franchise?
a. Washington Federals
b. Tampa Bay Bandits
c. Oakland Invaders
d. Houston Gamblers
11. After Vinny Testaverde went first in 1987 two other UM players were drafted in the Top 10 that year. Who were they?
a. Alonzo Highsmith and Jerome Brown
b. Bennie Blades and Eddie Brown
c. Michael Irvin and Daniel Stubbs
d. Brian Blades and Winston Moss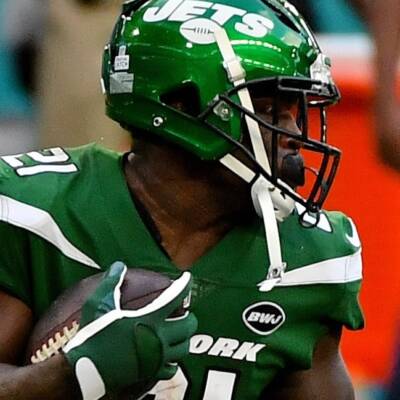 12. The 49ers drafted Frank Gore in the third round of the 2005 draft. How many teams did he end up playing for over the next 16 seasons?
a. 2
b. 3
c. 4
d. 5
13. The third overall pick in the 1990 draft Cortez Kennedy played his entire career with which team?
a. Dallas Cowboys
b. Denver Broncos
c. Seattle Seahawks
d. Detroit Lions
14. Current UM cornerback coach DeMarcus Van Dyke was drafted by which team in the third round of the 2011 draft?
a. Atlanta Falcons
b. Oakland Raiders
c. Tampa Bay Buccaneers
d. Kansas City Chiefs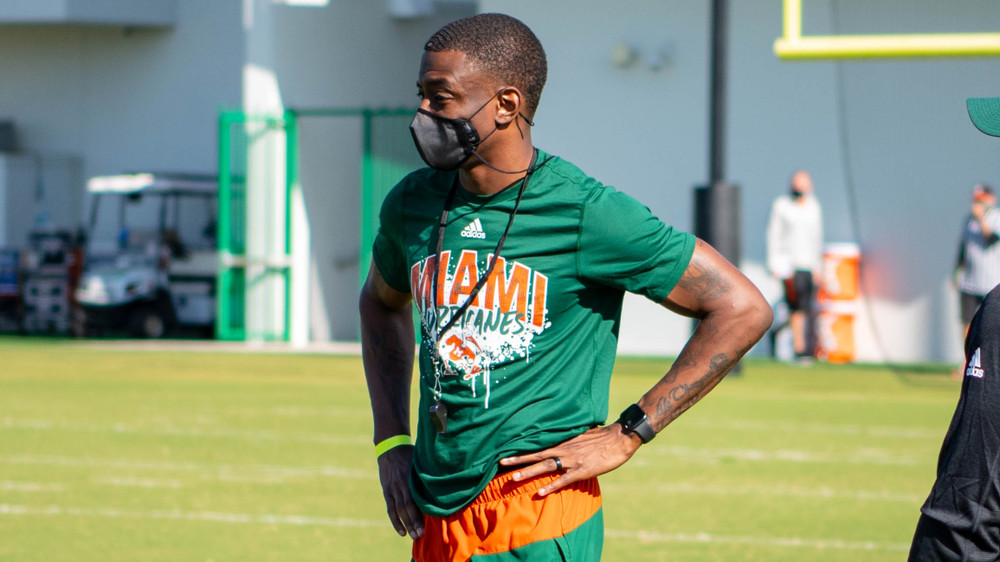 15. Which UM player selected in the 2002 draft went on to win NFL Offensive Rookie of the Year honors?
a. Jeremy Shockey
b. Andre Johnson
c. Clinton Portis
d. Willis McGahee
16. Antrel Rolle was selected in the first round of the 2005 draft by the Arizona Cardinals but eventually earned a Super Bowl ring with which team?
a. New England Patriots
b. New York Giants
c. Pittsburgh Steelers
d. New Orleans Saints
17. Who was the first UM defensive back selected in the 2002 draft?
a. Ed Reed
b. Mike Rumph
c. Phillip Buchanon
d. James Lewis
18. UM's six first-round picks in the 2004 draft is an all-time record by one school. Which school has twice had five first-round picks in a single draft?
a. Alabama
b. LSU
c. Ohio State
d. USC
19. Carlos Huerta, selected in the 12th round of the 1992 draft by the Chargers, is one of only two UM kickers to get drafted. Who was the other?
a. Michael Badgley
b. Dan Miller
c. Matt Bosher
d. Todd Sievers
20. Which team drafted UM Heisman Trophy winner Gino Torretta in the 1993 draft?
a. San Francisco 49ers
b. Indianapolis Colts
c. Houston Oilers
d. Minnesota Vikings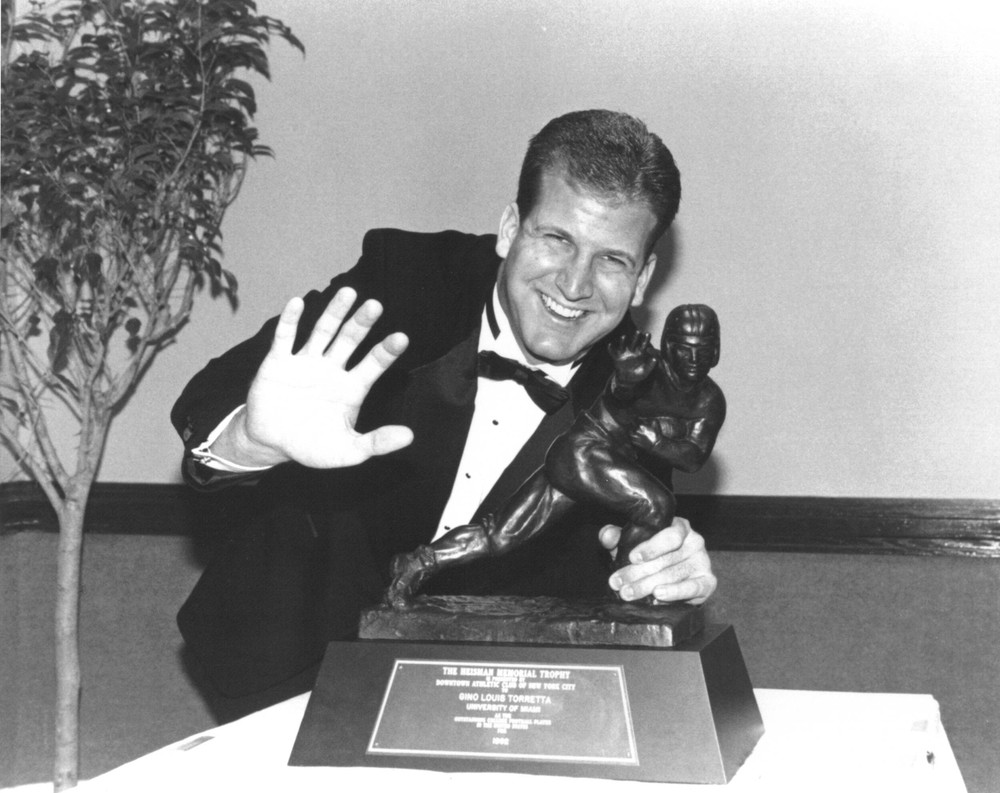 Answer Key
1. b; 2. c; 3. c; 4. c; 5. b; 6. a; 7. b; 8. c; 9. b; 10. d; 11. a; 12. d; 13. c; 14. b; 15. c; 16. b; 17. c; 18. c; 19. b; 20. d