University of Miami Athletics
Ronnie Regula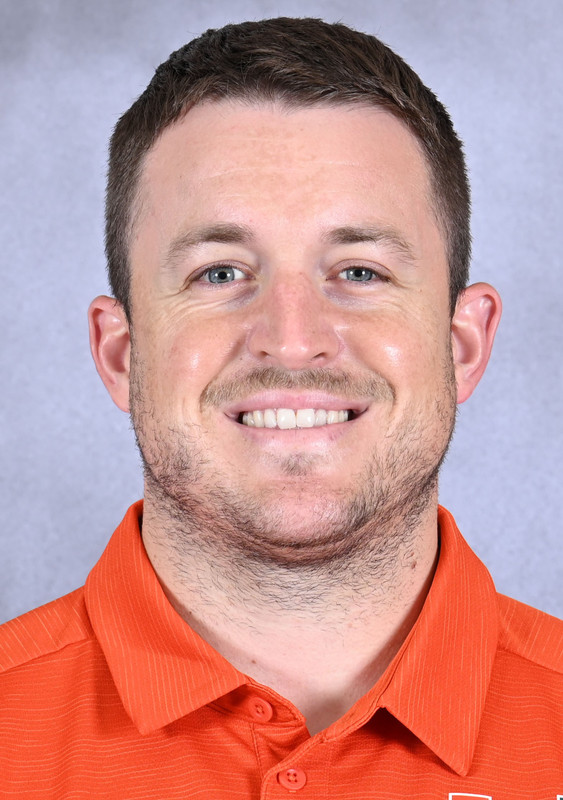 Ronnie Regula enters his first season as a quality control analyst on offense for the Hurricanes in 2021.
Regula returns to his alma mater after spending the previous season as an offensive quality control coach with the Tennessee Volunteers. Regula arrived at Tennessee after serving as the Tight Ends coach at UNLV in 2019.
A native of Miami, Florida, Regula began his coaching career as a graduate assistant on offense at FIU from 2015-16. He then moved on to a graduate assistant role at UNLV where he worked on offense in 2017 and defense in 2018. Regula was hired as the Tight Ends/Fullbacks coach at Lafayette College (FCS) prior to his second stint in Las Vegas.
Regula's collegiate playing career began at Mount St. Joseph University in Cincinnati, Ohio, before he transferred to the University of Miami. He went on to earn a scholarship and pair of letters for the Hurricanes on special teams and as a tight end. In 2014, he was the recipient of the "305 Walk-on Award" for most improved walk-on player. Upon graduation, Regula spent one semester working with the tight ends at Miami.
Regula has a bachelor's degree in Sports Administration with a minor in Business Management from Miami (2015) and a master's in Recreation and Sports Management from FIU (2016). He lives in Coral Gables, Florida with his wife Sami.