University of Miami Athletics
Nathan Diaz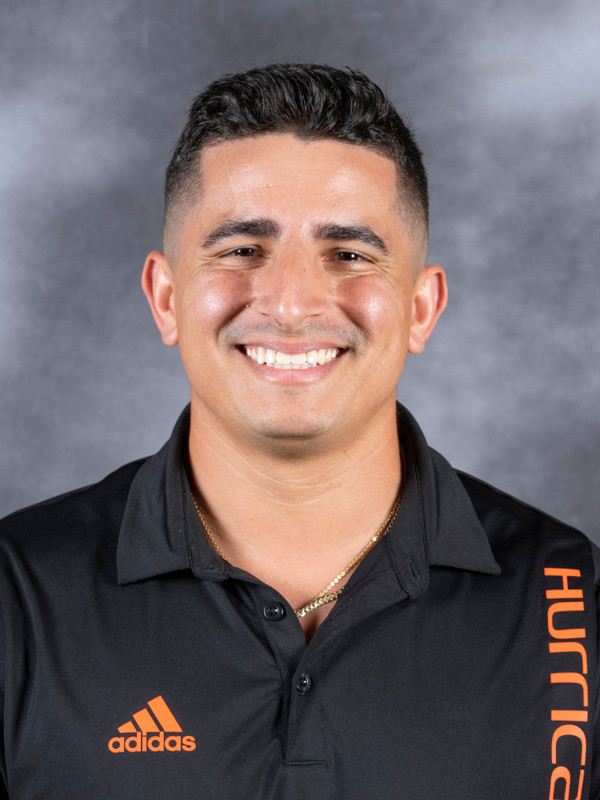 Nathan "Nate" Diaz joined the University of Miami in December 2021, accepting the position of sports nutrition coordinator for Olympic Sports.
Diaz is a licensed registered dietitian that meets with student-athletes across all Olympic sports to provide individualized nutrition strategies to optimize performance, assist with injury prevention and rehabilitation, address any medical nutrition conditions, and determine overall nutrition requirements to match training demands. To ensure the athletes are set up for success, Diaz and his team manage operations for the Nutrition Center as well as multiple satellite fueling stations.
In 2016, Diaz was brought on as a fueling specialist at the University of Florida where he supported the director of sports nutrition with managing athlete fueling stations around campus. He also developed and delivered team education talks, assisted with menu/recipe development for the athletic dining hall, and conducted cooking demonstrations for various teams.
From 2018-2020, Diaz was a consultant in private practice, specializing in performance nutrition.
Prior to joining the University of Miami, at the height of the COVID-19 pandemic, Diaz served as a clinical dietitian at West Kendall Baptist Hospital where he provided medical nutrition interventions to the patients of the surrounding community, as well as played an integral role ensuring critically ill patient in the ICU were meeting their nutritional needs.
Diaz earned his BS in Biology from the University of Central Florida in 2012 and in 2016 earned his MS in Nutrition and Dietetics from Florida International University.
Originally from Tampa, FL., Diaz now calls Miami home. He is married to Janelle Diaz, and has a pup named Walter.