University of Miami Athletics
Maryellen Carrigan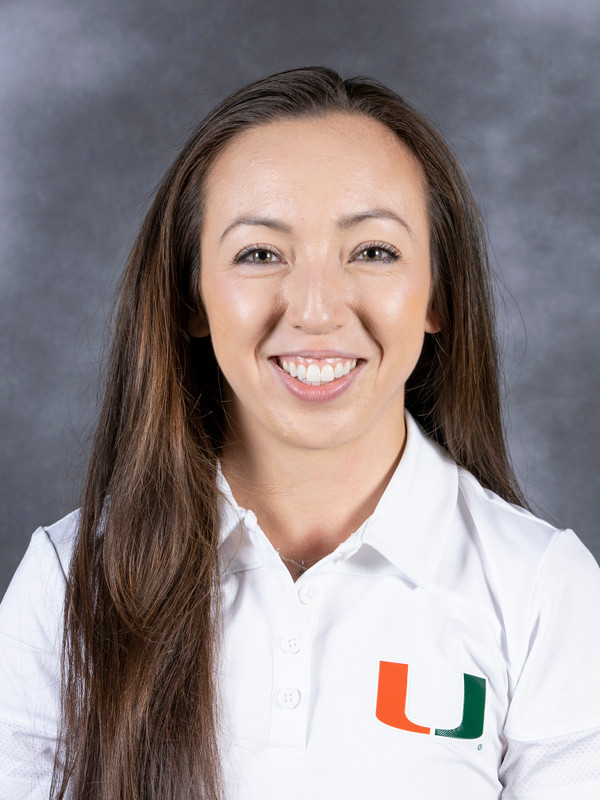 Maryellen Carrigan was promoted to Olympic Sports Nutrition Coordinator in June 2023.
Carrigan is a licensed registered dietitian who joined Hurricane Athletics in July 2022, accepting the role of Olympic Sports Nutrition Fellow. Maryellen's responsibilities include supporting team nutrition needs, working one-on-one with athletes, supervising student interns, and overseeing the Charles M. Karpas Student-Athlete Nutrition Center.
Prior to her new role, Maryellen completed her dietetic internship with Stony Brook University where she studied clinical nutrition at RWJ Barnabas Hospital. During her intern year, she had the opportunity to work with the Rutgers Sports Nutrition Program fueling the Scarlet Knights.
Maryellen is a University of Miami alum, graduating with a bachelor's degree in Exercise Physiology in 2013. After leaving Miami, Maryellen moved to New York where she studied clinical nutrition and completed her master's degree in 2015 from NYU.
She returns to Miami from Northern New Jersey, where she worked in various roles growing her nutrition knowledge and coaching skills. Her philosophy is such that food is fuel, but also cultural, familial, and deeply personal. She works side-by-side with her athletes to develop a plan that fits their needs, goals, and preferences. Carbs are golden, and nothing is off limits. Maryellen looks forward to bringing her knowledge and experience to Hurricane Athletics.
An avid member of the Miami endurance community, Maryellen's favorite place to run is the Rickenbacker Causeway. She plans to run her seventh marathon this fall and looks forward to one day completing the six Abbott World Major Marathons. She now calls Coral Gables home where she lives with her plants, Sherry, Greg, Anita, and Monty.