University of Miami Athletics
Lucas Yanez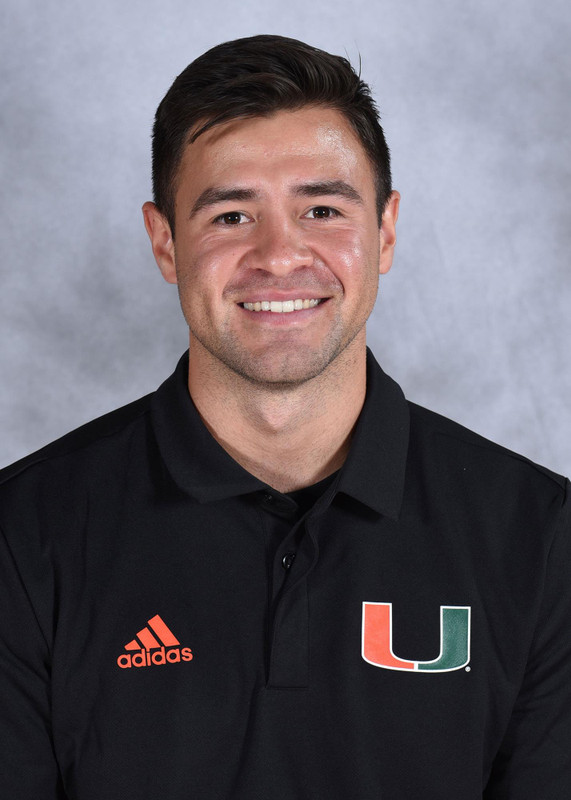 Lucas Yanez joined the Hurricanes volleyball program in July of 2018, accepting the position of volunteer assistant coach.
Yanez joined the Canes staff with three years of collegiate coaching experience in both men's and women's volleyball. In 2018, Yanez helped the Benedictine University men's volleyball team to a 21-6 record and a co-conference championship in the Northern Athletics Collegiate Conference.
Prior to Benedictine, Yanez spent one season as an assistant coach with the Coastal Carolina women's volleyball team, helping the Chanticleers to a 28-5 record, a first-place finish in the Sun Belt Conference and a second-round appearance in the 2016 NCAA tournament. Along with coaching and skill development, Yanez was heavily involved in recruiting and game strategy.
Yanez first stepped onto the Division I coaching scene at the University of Kansas, serving as the Jayhawks' volunteer coach in 2015. While at Kansas, Yanez primarily worked with the liberos and defensive specialists and helped produce the second-best defense in opponent hitting percentage in the Big 12 and third in digs per set. Kansas went on to a Final Four appearance at the 2015 NCAA Tournament and a 30-3 overall record.
Along with his coaching experience, Yanez amassed numerous accolades as a player at Lewis University. Yanez was named to the American Volleyball Coaches Association's (AVCA) All-America second team, Volleyball Magazine All-America second team and was All-MIVA first team. He tied the record for most digs in an NCAA Championship match with 15 against Loyola.
Yanez graduated from Lewis University in 2015 with a bachelor's degree in sports management and earned All-Academic MIVA Conference recognition in 2014 and 2015.