University of Miami Athletics
Kylan Robinson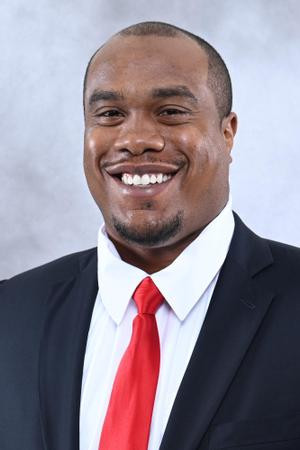 Kylan Robinson began working at his alma mater, the University of Miami, in October 2022. He currently works as an academic advisor for Women's Basketball, Soccer, Tennis, and Volleyball. Robinson's primary duties include aiding student-athletes with the course advisement and registration process and monitoring academic progress and eligibility.
He came to Miami after spending a year as the Director of Football Academics at Florida Atlantic University. While at FAU, Robinson oversaw football and men's golf. He supervised the academic staff and met with recruits on-campus visits. Before FAU, Robinson was an Assistant Academic Coordinator for Men's and Women's Basketball at the University of South Florida in 2020 and an Assistant Learning Specialist for the Football team at the University of Miami in 2019.
Robinson has been a member of N4A since June 2019.
Robinson was a student-athlete on the Miami football team from 2007-10 and is currently completing a Doctor of Education degree in Applied Learning Sciences from the University of Miami. He earned a Master of Science degree in Higher Education from Purdue University Global in 2020 and a Bachelor of Arts degree in Liberal Arts from the University of Miami in 2010.