University of Miami Athletics
Jessica Green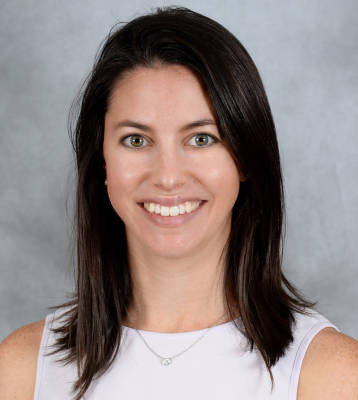 Jessica Green joined the University of Miami in March, 2016 as Alumni Programs Events Planner for Alumni Programs. Prior to joining the U, Jessica worked with tennis star, Venus Williams for 9 years as her executive assistant and brand manager for her clothing brand, Eleven by Venus.
A 2007 Michigan State graduate with a bachelor's degree in Marketing, Jessica was a 4 year varsity tennis player, team MVP in 2006 and captain in 2007, and at the time of her graduation, had the most wins of any MSU women's tennis player.
Jessica is a native of Miami, and grew up a Hurricanes fan. She currently serves on the Executive Board of First Serve Miami, a local non-profit that mentors underprivileged youth in academics and tennis. She lives with her husband Michael, their daughter Maia, and dog Bailey.