University of Miami Athletics
Daniel Moreno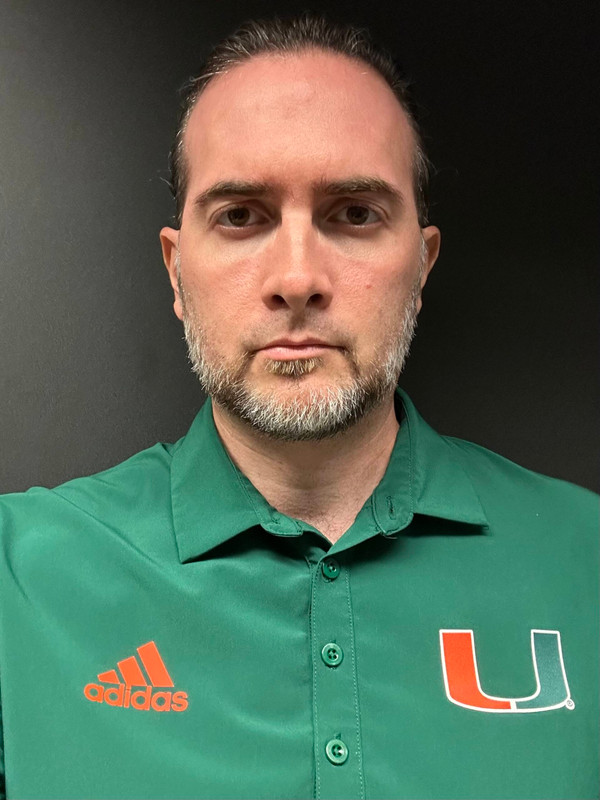 Daniel Moreno began working for the Athletics Production Services team in October of 2022. Moreno is the engineer in charge of every broadcast for both linear and digital games across the ESPN family of networks. He is responsible for camera, comms, audio, and video setup both in the field and in the control room as well as making sure everything is up to broadcast standards including during live broadcasts.
Prior to returning to UM, Moreno freelanced for three years in post-production. Before that, Moreno spent six years as Assistant Producer/Post-Production Engineer at 2150 Editorial and the year prior to that at Univision.
The 2005 Full Sail University graduate began his career at the University in the UMIT department from 2005-2009 where he created and edited various departmental product videos and taped certain special events.