University of Miami Athletics
Daniel Contreras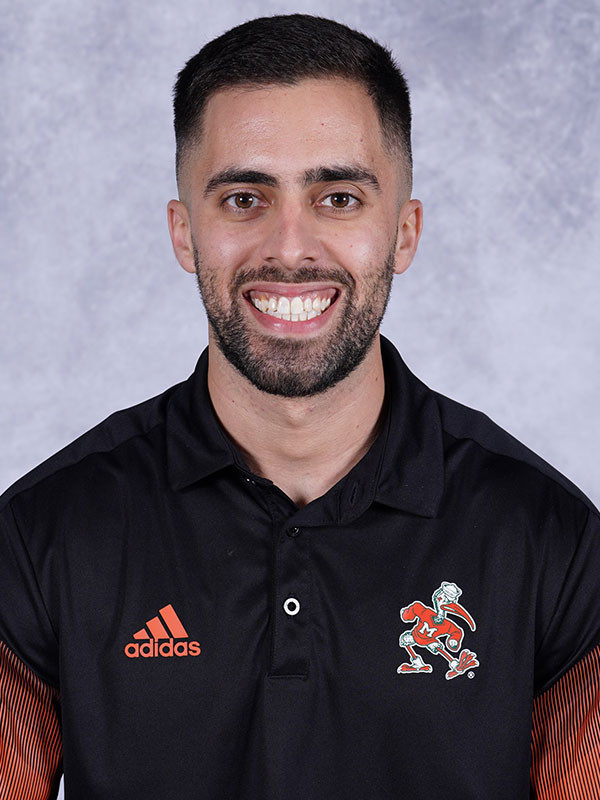 Daniel Contreras is a Miamian who has grown up idealizing South Florida sports from a very young age, thanks to his grandfather's influence. Contreras joined the University of Miami Athletic Department in October 2021 as a Digital Marketing Specialist.
Currently, Contreras serves as the primary Digital Marketing Specialist for Hurricanes Football and the Hurricane Club. Prior to being assigned as the primary digital marketer for these two divisions of the athletic department, Daniel oversaw all 16 sports, also as a Digital Marketing Specialist.
In his role, Contreras collaborates with multiple departments throughout Miami Athletics and assists with planning, developing, and executing digital marketing campaigns with an omnichannel approach through various channels, such as MiamiHurricanes.com, email & email automation, the Hurricanes app and paid social. One of Daniel's bigger accomplishments since joining the Hurricanes has been the major role he had in establishing the department's new email service provider, Eloqua.
Prior to joining the Hurricanes, Contreras worked in a multitude of industries including retail, real estate, fine art book publishing, public health, and automotive. Contreras is an Alumnus of Florida International University and holds a Bachelor of Business Administration with a focus on Market Research.