24/7 Canes: Be in the Know with the Miami Hurricanes App!
The official Miami Hurricanes app is where Canes fans get all the latest information on their favorite teams. Content is personalized for an unrivaled fan experience based on your team selections, location, and preferences. Get scores, schedules, and live stats right on your phone!
CUSTOMIZED NEWSFEED
Follow your favorite Hurricanes teams to customize your experience
-Latest news
-Schedules
-Videos
-Roster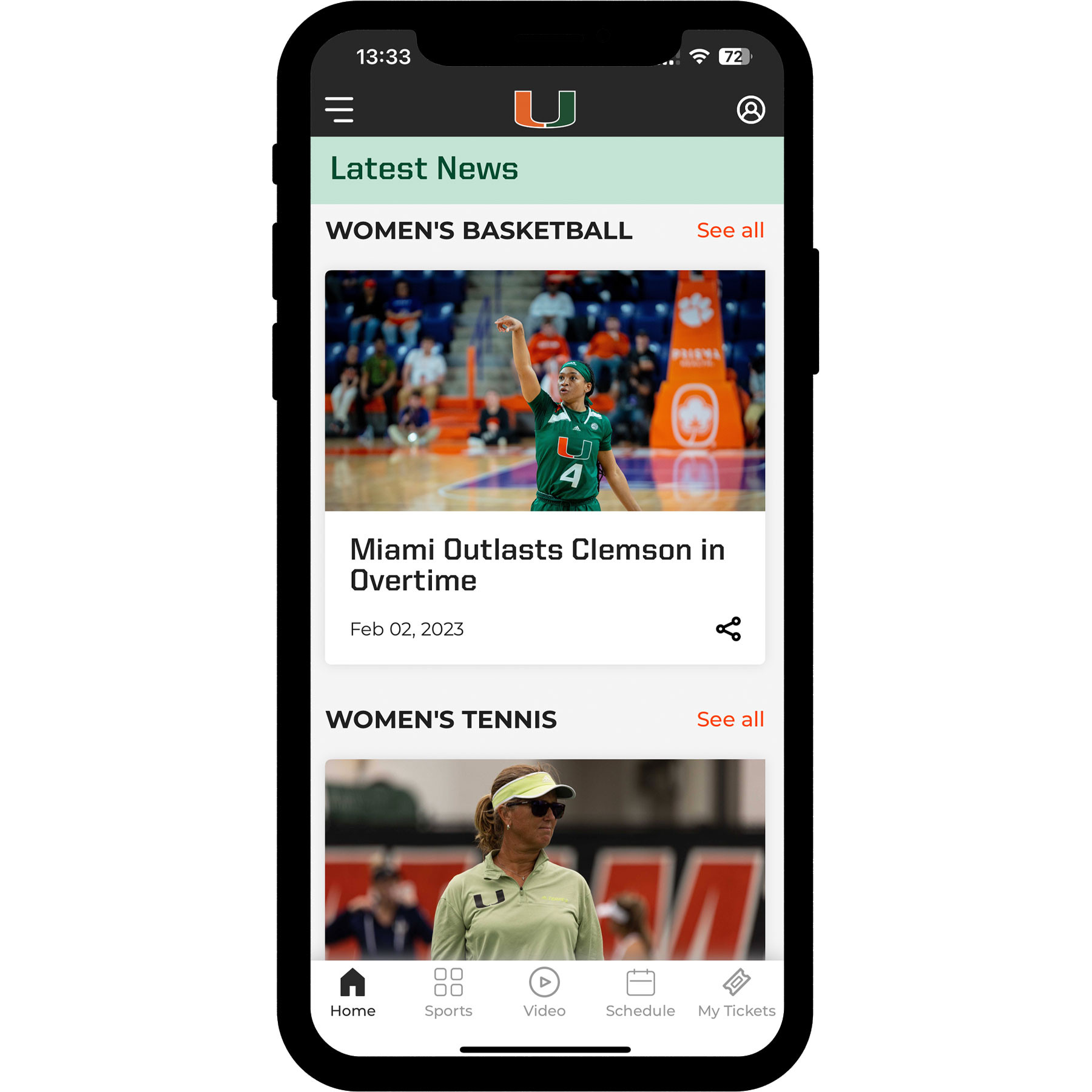 LIVE STATS
Never miss a moment.  Follow along with live stats in the App.
-Score updates
-Play-by-Play
-Live score updates
-Box scores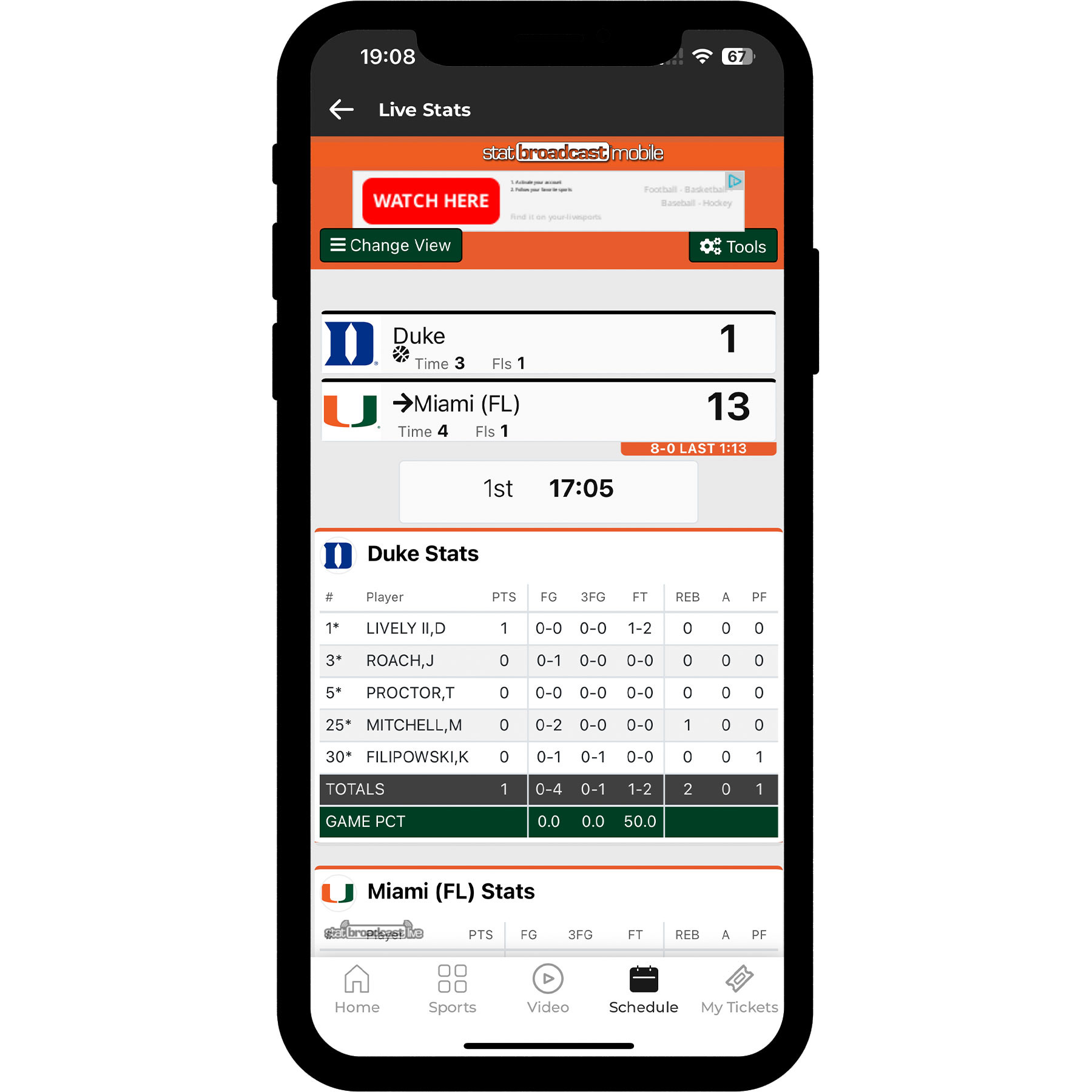 ENHANCED GAMEDAY EXPERIENCE
Take gameday to another level. The Miami Hurricanes App brings you the deeper inside Canes gameday
-Access to tickets
-Previews
-Recaps
-Fan zones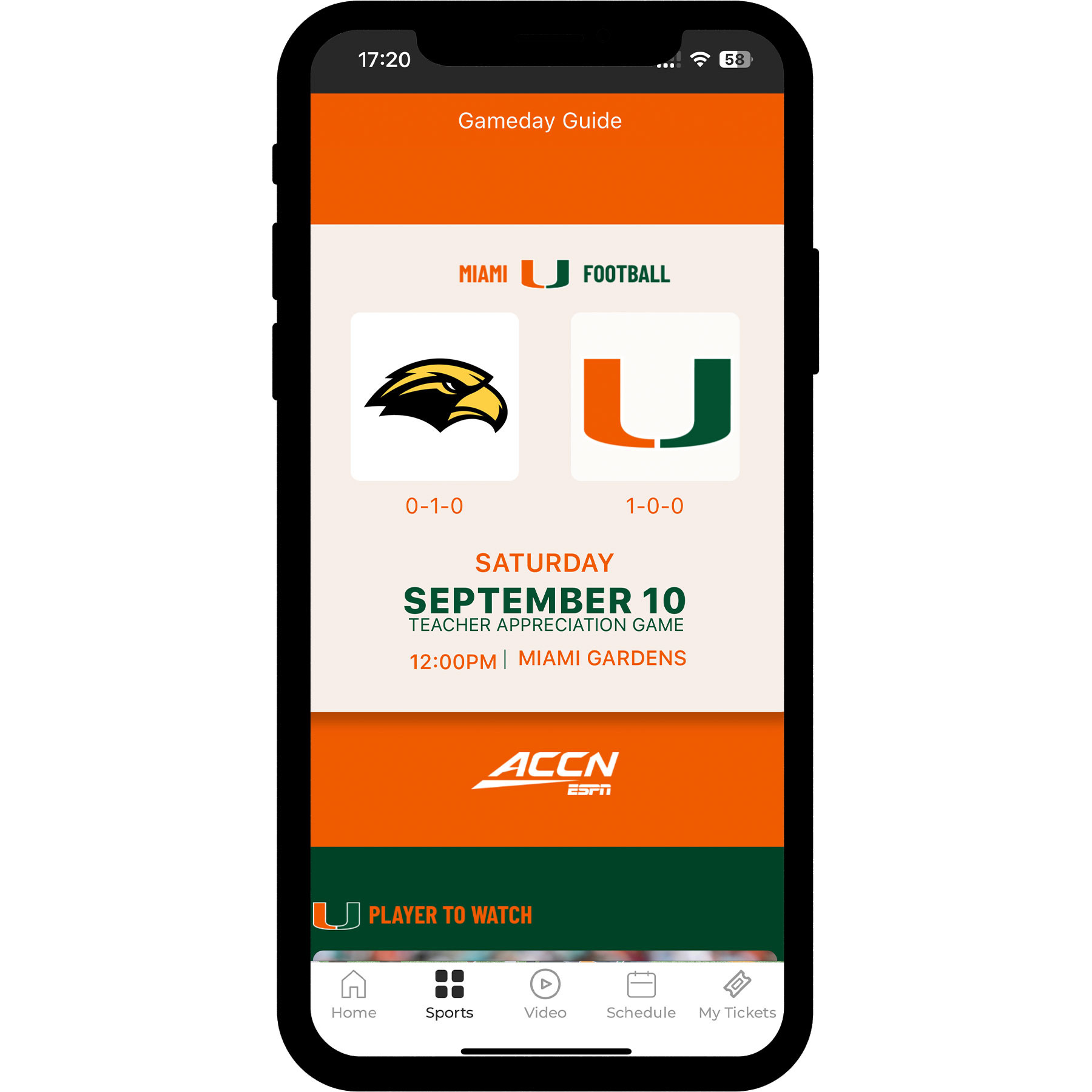 MOBILE MARKETPLACE
Your one-stop shop for all things Miami Hurricanes
-Tickets
-Apparel
-CanesVault
All in one convenient location