University of Miami Athletics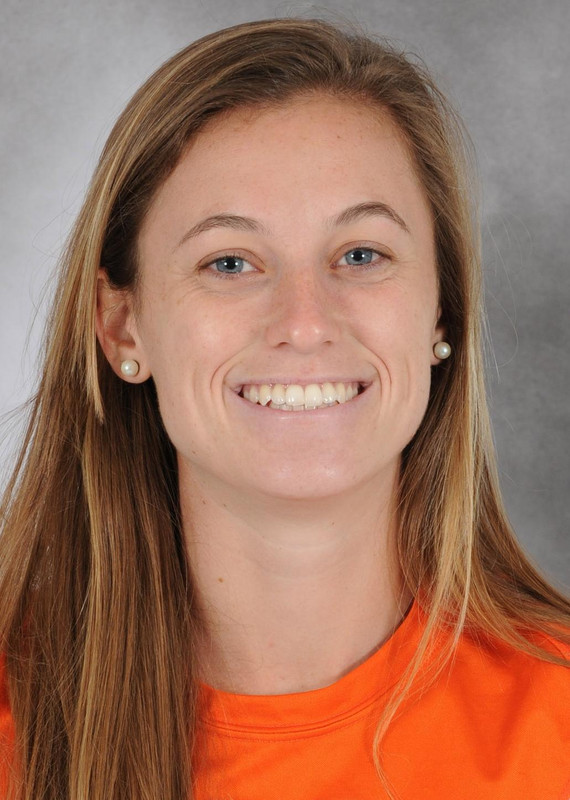 2013 (Senior): Started all 18 games in midfield, serving as one of team's most reliable attackers and defenders … Ranked first on team in assists (four), tied for third in goals (two) and points (eight) … Delivered 90-minute performances in 17 of 18 games, including 14 straight to end season … Scored first goal at Milwaukee (Sept. 1) … Credited with assist in win over Cleveland State (Sept. 6) … Notched assists in back-to-back games against Notre Dame (Oct. 6) and Pitt (Oct. 10) … Scored final goal of season on free kick against Boston College (Oct. 20) … Tallied assist in final game of career against Clemson (Oct. 31) … Totaled 1,626 minutes … Earned letter.
2012 (Junior): Played in all 20 games, including 18 starts … Tied for fourth on team with 6 points, including 2 goals … Registered assist in 4-0 win over Morehead State (Aug. 24) … Scored first goal of  season in 2-0 win at Clemson (Oct. 7) … Delivered "Man of the Match"-level performance in 1-0 win over No. 1 Florida State (Oct. 25), clinching ACC Championship berth … Assisted on Ashley Flinn's game-winning goal against Seminoles … Scored team's lone goal on penalty kick in ACC tournament opener against Maryland (Oct. 28).
2011 (Sophomore): Tied for second on the team with five goals scored…Started in all 19 games of the year, marking a streak of 28 straight starts…Finished tied for second on the team with 14 points…Scored her first goal of the season in a 3-0 win over Duquesne (9/4)…Tallied both goals in the team's 2-1 double overtime win over FGCU (9/6), her first multi-goal game.
2010 (Freshman): Played in 18 games and started the final nine games of the season… Recorded the most total minutes of any freshman on the team… Tied for third on the team in total points with seven… Finished fourth on the team in shots with 19… Also tied for third on the team in goals and assists with three and one respectively… Schwitter scored her first career game-winning goal at Clemson (10/1).
Club: Has played for Kazbek Tambi with the Arsenal World Class since 2005… Has led the team in scoring every season since 2007…Led the squad to2008 and 2009 state runner-up and the 2008 Jefferson Cup and 2010 Orange Classic Championships.
High School: A four-time letterwinner in soccer and a three-time letterwinner in basketball at Immaculate Heart Academy… Led team to non-public Group A state championships in 2009 and 2010 and a four year record of 92-6… Was named first team all-county all four years and first team all-state her final two… Scored 79 goals and had 47 assists for 205 points in her career.
Personal: Chose Miami over William and Mary and Colgate because she wanted to play in the ACC and challenge herself academically at a school that has a wide variety of majors to choose from… Has four siblings, her brother Billy was the co-captain of the Boston College swim team.