University of Miami Athletics
Ryler Gould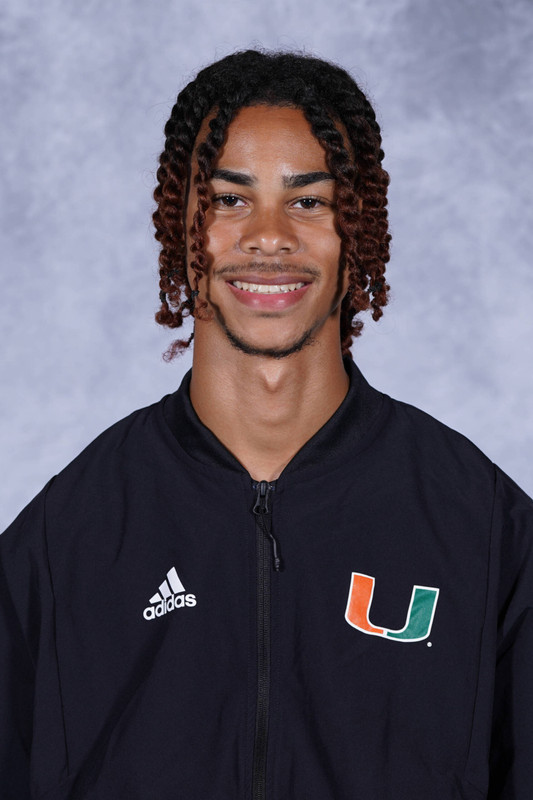 2021 Outdoor: Was the lone Cane to compete in the 400m dash and finished sixth with a time of 49.56 seconds at the Hurricane Invitational… Ran his first collegiate 400m hurdles in a time of 54.68 seconds and helped the 4×400 relay win with a time of 3:13.66 at the Hurricane Collegiate Invitational… Ran the 400m with a time of 49.59 seconds and improved his 400m hurdles time to 53.07 seconds at the Florida Relays… Ran a then-personal best time of 52.92 seconds in the 400m hurdles to finish third and helped the 4×400 relay finish with a time of 3:20.44 at the Hurricane Alumni Invitational… At Tom Jones Memorial, ran the 400m hurdles in 54.05 seconds and the 400m in 50.37…. Reached the finals in the 400m hurdles at the ACC Outdoor Championships and scored three points finishing seventh with a time of 52.57 seconds.
2021 Indoor: Made his collegiate debut running the men's 200m dash at the Red Raider Invitational with a time of 22.49 and helped the 4×400 relay finish second with a time of 3:14.84…Finished with a time of 49.67 in the men's 400m dash at the Bob Pollock Invitational…Competed in the 200m at the Tiger Paw Invite and finished with a time of 22.56 and a collegiate-best time of 49.60 in the 400m.
Personal: In high school, was the team captain, NYSPHAA Champion and the USATF New York Athlete of the Year… was the 2019 400m hurdles champion at the Penn Relays and was a two-time NYSPHAA 400m hurdles champion in 2018 and 2019… Son of Richard Gould and Michelle Young-Gould and has one younger brother, Rayden.