University of Miami Athletics
Ella Consla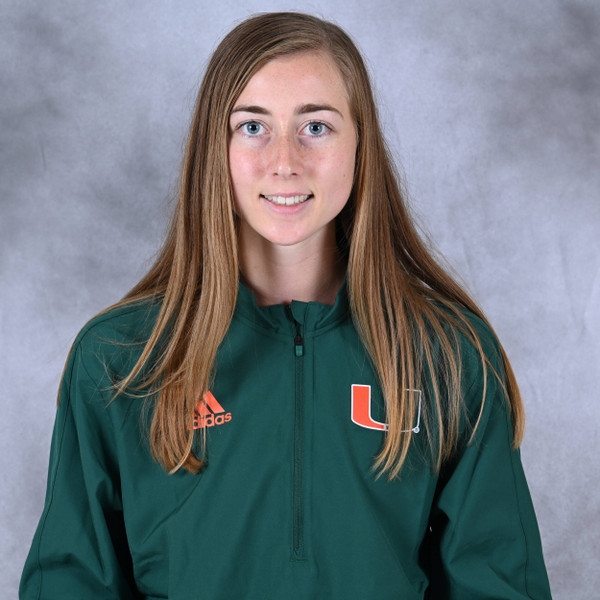 2021 Cross Country: Raced in the 5K at the FAU Invitational and finished in 19:21.59… crossed the finish line in 24:39.0 in the 6K at the FSU XC Open… paced to a 6K finish of 23:24.7 at the Paul Short Run… finished with a time of 19:36.7 in the 5K at the XC23 Invitational… clocked in a 6K time of 23:53.6 at the ACC Championships.
High School: Finished eighth in the 1600m and ninth in the 3200m at the Outdoor Track State Championships as a senior… named the indoor track team captain… claimed eighth as a junior in the 1000m at the conference indoor track championships… ran a PB of 1:47.30 in the 600m as a sophomore… played field hockey all four years and was named All FCIAC-West Player as a junior… was a member of National Honor Society and Spanish Honor Society… she was in the top two percent of her graduating class.
Personal: Daughter of Robert and Christa Consla… has one younger sister, Ava.