University of Miami Athletics
Jared Lee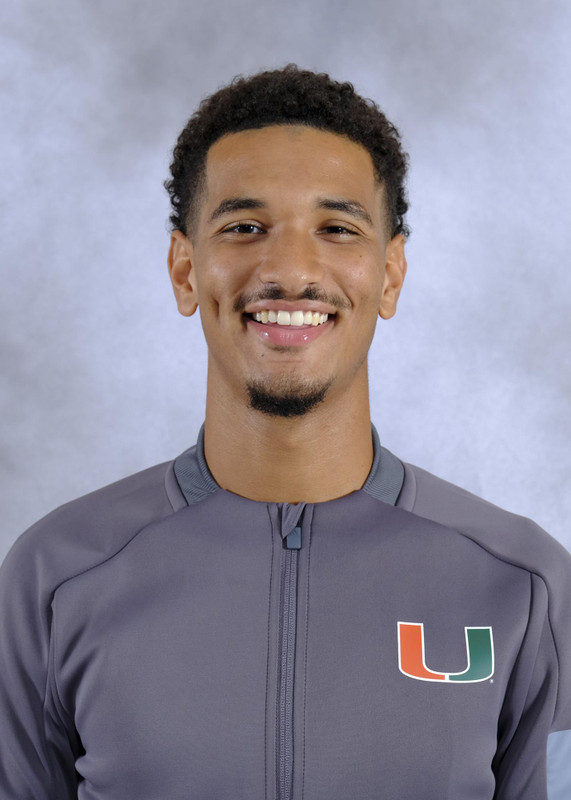 2019 Outdoor: Competed in the 400m dash at the Hurricane Invitational and finished with a time of 55.79…Finished with a time of 54.07 in the men's 400 m dash at the Alumni Invitational…
2018 Cross Country: Competed at the FAU Invitational with a time of 19:53.96.
High School: Attended Clarksburg High School where he lettered all four years in both indoor and outdoor track… Was a two-time MVP on his team…. Was an AAU Junior Olympic All-American in the 4x800m in 2016 and won the Montgomery County Championship in the 400 meters in 2018… Lee excelled in the classroom and won the Principal's Pillar of Excellence Award in 2018, the outstanding achievement in AP Comparative Gov. and Leadership in 2018 and in AP government in 2016. 
Personal: Son of Nancy Perry and has two sisters Danielle and Alyssa… The Maryland native was born on June 14, 2000….Was named an AAU All-American in the 4×800 in 2016… In 2018, Lee was named the Track and Field Indoor Track MVP, was the cross country champion in the 400m and was a regional champion in the 4x200m.