University of Miami Athletics
Brodie Scapens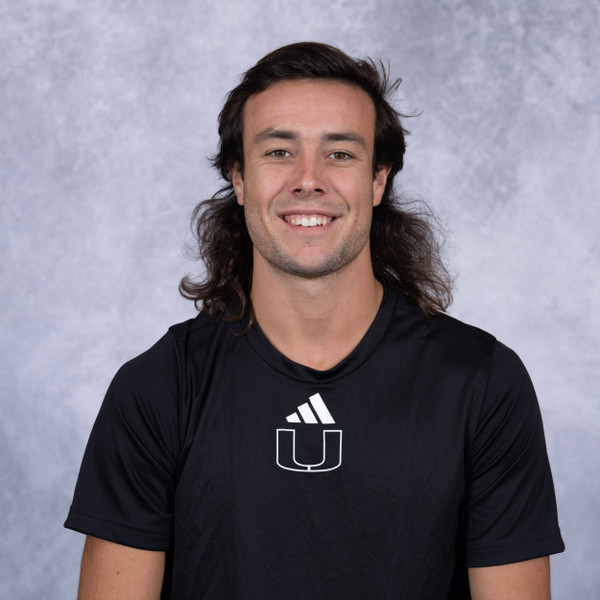 NIL Opportunities
Powered By

Engage with Brodie today!
2021 NCAA ALL-AMERICA (1-meter, 3-meter)
2021 ACC BRONZE MEDALIST (platform)
2020 ACC SILVER MEDALIST (3-meter)
Fourth-Year Redshirt Sophomore (2022-23): Missed most of early season while recovering from injury…Placed third overall in 3-meter dive (405.90) at Ohio State Invitational…Won 3-meter in meet with Georgia Tech, Auburn and Florida State (394.80) and took third in 1-meter (339.30)…Qualified for NCAA Championships and competed in preliminary round in 3-meter dive, posting score of 357.00.
Third-Year Sophomore (2021-22): Missed season while recovering from injury.
Sophomore (2020-21): Delivered another standout season on boards, earning first two NCAA All-America honors of career…Captured bronze medal on platform at ACC Swimming & Diving Championships (Feb. 17-20) in Greensboro, N.C. with score of 380.70…Captured first NCAA All-America honor of career on 1-meter springboard with 337.15 points, finishing seventh nationwide at NCAA Men's Swimming & Diving Championships…Finished fifth nationwide on 3-meter springboard with 413.75 points to take home NCAA All-America recognition on back-to-back nights…Dealt with injury during postseason, forcing him to miss platform event at NCAA Championships…Qualified for NCAAs for second straight year after standout performance at Zone B qualifying, clinching berth on all three boards.
True Freshman (2019-20): Earned first medal of collegiate career with second-place finish in 3-meter (388.95) at 2020 ACC Swimming & Diving Championships…Qualified for finals on all three boards at ACC Championships, finishing fourth on platform (387.10) and eighth in 1-meter (254.90)…Finished third in 3-meter (767.90) at NCAA Zone B qualifying in Athens, Ga.…Ended fourth in platform (728.95) at Zone B to punch ticket to NCAA Championships, which were eventually cancelled due to COVID-19 pandemic.