University of Miami Athletics
Tom Symonds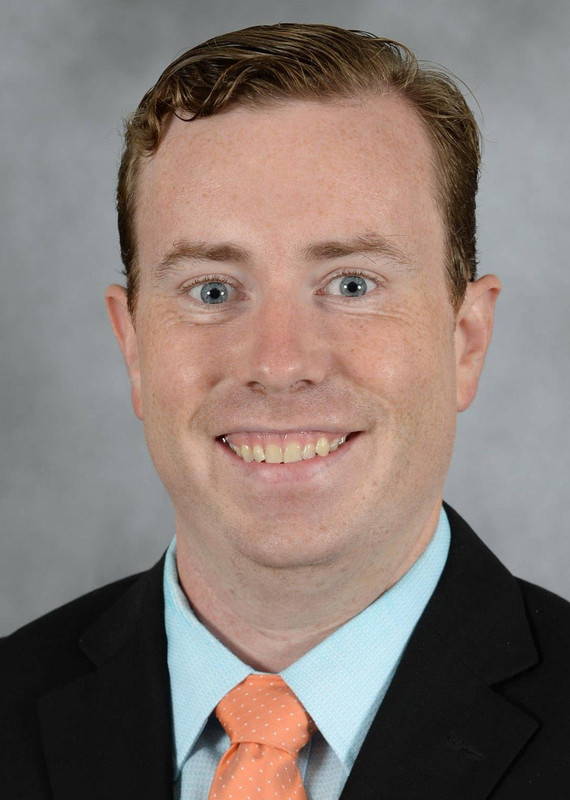 The University of Miami Athletic Department announced the hiring of Tom Symonds as Assistant Athletic Director for Communications in September 2014.
Symonds serves as the primary media relations contact for the Hurricane Football and Golf programs and is responsible for the leadership and vision of the UM athletics communications department.
A native of Ohio, Symonds comes to UM after three seasons at Ohio University, where he held the position of Assistant AD for Media Relations and was the primary spokesman on all department matters. As the department's lead contact for football, Symonds arranged all publicity appearances for head coach Frank Solich and boosted the exposure of Bobcats athletics by coordinating interviews with Sports Illustrated, USA Today, the New York Times and the Boston Globe.
Symonds' accomplishments at OU also include the increase of web traffic on OhioBobcats.com by 45 percent over the past three years, the creation of Ohio's official recruiting site, We Are Ohio, and leading an increase of Ohio's overall social media footprint by 85 percent.
Prior to Ohio, Symonds spent three seasons at the University of Rhode Island where he served as the sports communications contact for football, volleyball, rowing and softball and maintained the athletic department's official website, GoRhody.com.
A 2005 graduate of Ohio State University, Symonds has also made stops at the Detroit Lions, the Big East Conference and the Horizon League. He earned his master's in sports administration from Ohio University in May 2014.