University of Miami Athletics
Taylor Lynn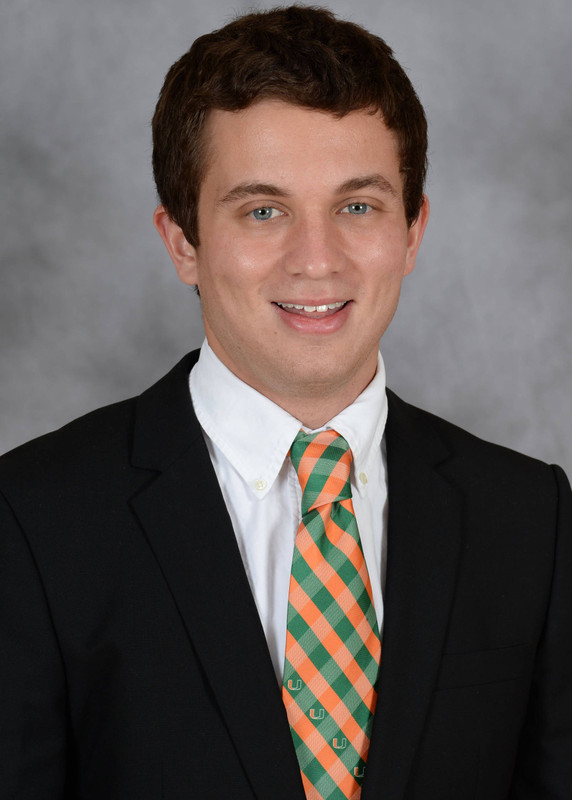 Taylor Lynn is in his first year as the digital media assistant after joining the athletic department in August 2016. Lynn works as a member of the digital strategy staff to manage the athletic department's social media, website and other digital assets.
Lynn came to UM after seven months as the Miami Marlins' digital and social media intern where he was responsible for assisting with the development and execution of the ball club's digital and social media strategy. In addition, Lynn worked daily with Major League Baseball Advanced Media (MLBAM) to coordinate both club and league-wide initiatives in social media, web, email, digital ticketing and other new media.
Prior to joining the Marlins, the Greenwich, Conn., native was a digital strategy and communications intern with UM athletics from August 2012 – December 2015. While an intern, Lynn started the baseball team's Instagram account and grew it to over 13,000 followers. Lynn was also a member of the football social media team in 2015 that was named to USA Today's 10 Best College Football Programs on Social Media. During the 2014-15 season, Lynn produced and edited marketing and promotional videos that garnered over 500,000 views. Lynn served as a student consultant during the ACC rebranding in 2014 and participated in focus groups to help the conference redesign their logo.
Lynn graduated summa cum laude from the University of Miami in May 2016 with a bachelor of science in communication. While at UM, Lynn studied digital media, marketing and sport administration. Prior to graduation, the school of communication honored Lynn as the Outstanding Senior in Electronic Media, awarded to the electronic media program's top graduating student.