University of Miami Athletics
Sean Hagert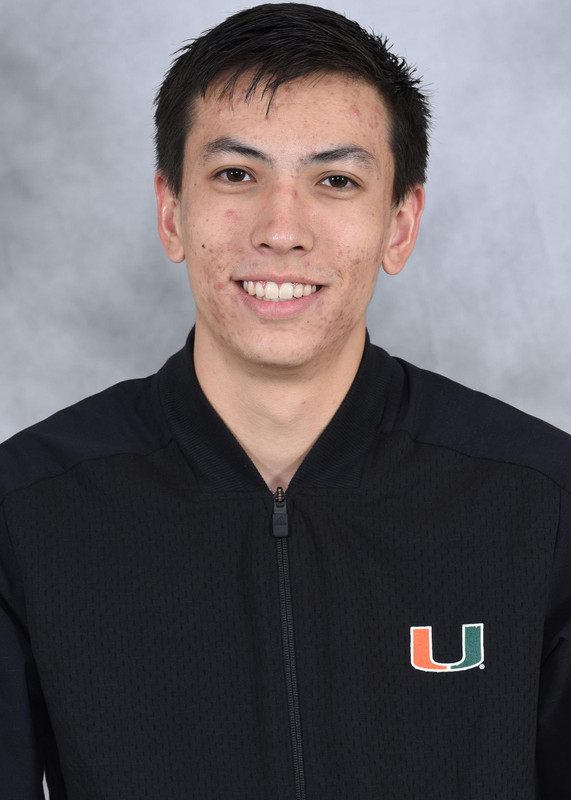 2019 Outdoor: Ran the men's 1500m run in 4:19.63 at the Power 5 Trailblazer Challenge… Finished tenth in the men's 1500 m run with a time of 4:15.42 at the Alumni Invitational.
2019 Indoor: Competed in the one mile run at the UAB Vulcan Invite, finishing with a time of 4:45.95… 
2018 Cross Country: Competed in the ACC Championships 8K for his lone race of the season and posted a time of 29:57.1. 
2018 Indoor: Was ninth in the mile at the UAB Blazer Invitational with a time of 4:23.91…Finished fourth in the 3000m at the UAB Invitational with a time of 8:50.12…Was third in the men's mile at Red Raider Open, posting a time of 4:33.13…Finished 10th in the men's 5000m at the Tiger Paw Invitational with a personal-best time of 15:03.04.
2017 Cross Country: Competed at the FAU Invitational…Represented the Canes at the Mountain Dew Invitational…Competed at the Greater Louisville Classic…Placed in the top 20 at the USF Invitational…Competed at the ACC Championships…Competed in the 2017 NCAA South Region XC meet. 
2017 Outdoor: Finished fifth in the men's 5000m with a personal best time of 15:34.37 to give the Canes three of the top five finishers at the Hurricane Invitational… Finished seventh in the men's 3000m at the Hurricane Collegiate Invitational… Competed in the men's 5000m at the Florida Relays and had a personal best time of 15:25.95… Won Heat 2 of the men's 1500m with a time of 4:06.31 at the Hurricane Alumni Invitational…
2016 Cross Country: Placed 14th at the FAU Invitational with a time of 16:42.6 … Placed 18th with a time of 21:35.11 at Mountain to Sea Duals … Represented Miami at the Mountain Dew Invitational … Ran a personal-best 8K time of 26:59.2 at the ACC Championships … Raced in the men's 10K at the NCAA South Regional
2015 Cross Country: Opened the season with a time of 16:44.5 at the FAU Invitational … Competed for the Canes at the Mountain Dew Invitational, finishing in 27:46.25 … Competed for the Hurricanes at the FSU Invitational … Represented the Canes at the USF Invitational … Competed for the Canes at the ACC Cross Country Championships