University of Miami Athletics
Samuel Dorman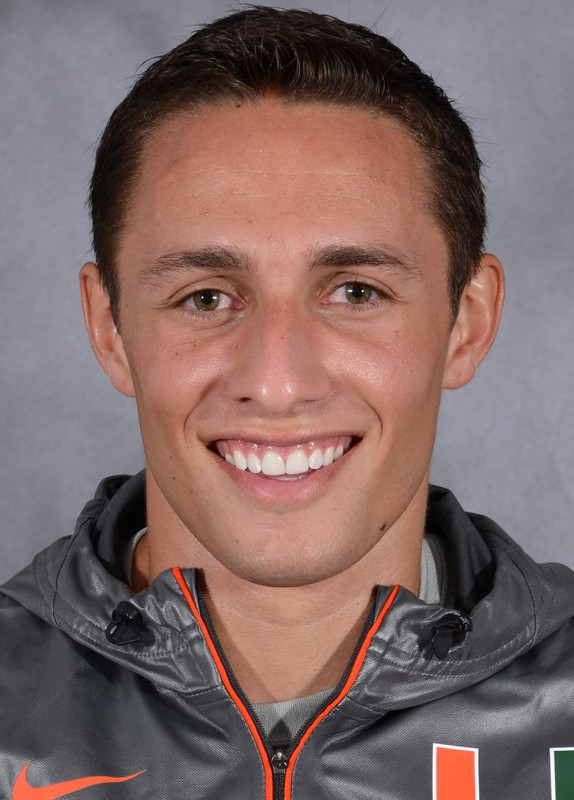 2015 NCAA NATIONAL CHAMPION (3-meter)
2015 ACC MEN'S DIVER OF THE YEAR
2015 NCAA ALL-AMERICAN (1-meter, 3-meter)
2015 ACC SILVER MEDALIST (1-meter)
2014 NCAA ALL-AMERICAN (1-meter)
2014 ACC SILVER MEDALIST (3-meter)
NATIONAL DIVING CHAMPIONSHIPS GOLD MEDALIST (1-meter, 3-meter, 3-meter synchro)
2014 TEAM USA MEMBER (FINA Diving World Cup)
Senior (2014-15)…
Delivered sparkling final collegiate season, earning national championship in record-setting fashion in 3-meter at 2015 NCAA Swimming & Diving Championships in Iowa City…Named ACC Men's Diver of the Year…Shattered NCAA record in six-dive version of 3-meter, becoming first male diver to ever break 500 points with score of 529.10…3-meter title was seventh in Miami men's diving history and first for any Miami diver since 2011 …Also earned All-America in 1-meter, finishing in second place with score of 457.30…Took silver medal in 1-meter event at 2015 ACC Championships in Atlanta with score of 404.80…Earned place on Team USA for 2015 World Championships in Kazan, Russia with top finish alongside Kristian Ipsen (Stanford) in men's 3-meter synchro event…Captured first place in 1-meter event at Ohio State Invitational (Nov. 21)…
Redshirt Junior (2013-14)…
Recovered from surgery to deliver dominant season, including career-first NCAA Division I All-America honors in 1-meter event…Punched ticket to NCAA's as top finisher in Zone B qualifying in 3-meter…Captured silver medal in 3-meter at 2014 ACC Championships in Greensboro, N.C…Became first diver in program history to capture three gold medals at AT&T National Diving Championships in Iowa City, Iowa…Earned men's high point award at National Diving Championships, finishing with top scores in 1-meter (412.15 points), 3-meter (487.40) and 3-meter synchro with Miami teammate Zac Nees (390.33)…Named to AT&T Olympic Performance Squad ahead of 2016 Olympics in Rio De Janeiro, Brazil…Earned Team USA berth at 2014 FINA Diving World Cup in 3-meter synchro event with first-place finish in trials.
Junior (2012-13)…
Redshirted season while recovering from surgery.
Sophomore (2011-12)…
Qualified for 2012 NCAA Men's Swimming & Diving Championships with second-place finish in 1-meter event at Zone B qualifying (350.10)…Finished No. 18 in the 1-meter event (310.80) at NCAA's, just two places shy of All-America recognition…Placed fourth in the 3-meter event at the 2012 ACC Championships (Blacksburg, Va.), scoring 392.25 in the finals.
Freshman (2010-11)…
Took first-place in the 1-meter board at the All Florida Invite (Oct. 1-3)… Finished in third-place on the 1-meter springboard at the Zone "B" Championships, qualifying for the NCAA Championships with a score of 349.05… Scored a total of 312.80 (1-meter) and 352.80 (3-meter) at the NCAA Men's Championships (Mar. 24-26)… Finished eighth in the 1-meter with a score of 303.75 at the Georgia Tech Invitational (Nov. 19-21)… Eighth in the 1-meter at the Texas Invitational (Dec. 2-4)… Third-place on the 1-meter platform at the Texas Invite with a score of 359.15… Sixth-place finish on the platform in the Georgia Tech Invite with a score of 281.20…
Personal…
Parents are Marla and Paul Dorman…Began diving at the age of eight…Majoring in mechanical engineering.