University of Miami Athletics
Nicole Cummings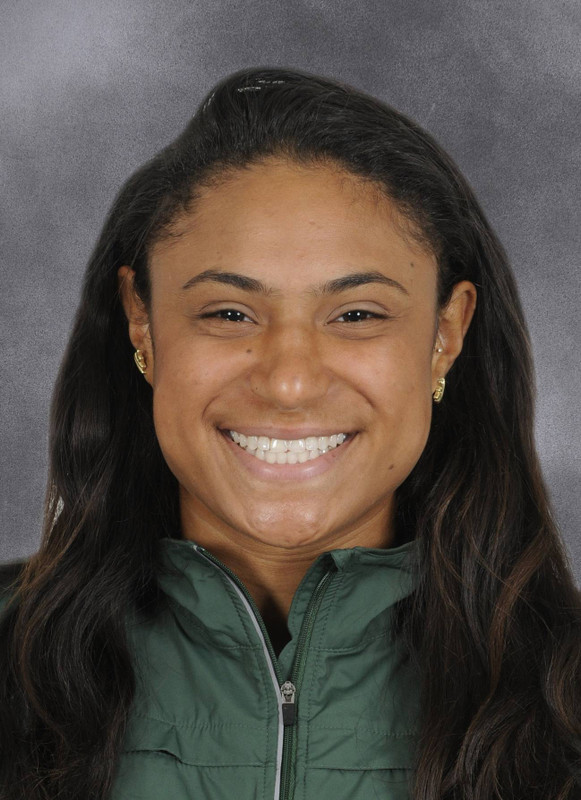 2013 Outdoor: Did not compete, redshirted
2013 Indoor: Had two top-five finishes on season … Posted personal-best 8.54 in women's 60m hurdles at Kentucky Track & Field Invitational.
2012 Outdoor: Won the Wolfpack Last Chance's 100 meter hurdles with a time of 13.77(w) … personal best time of 13.64 in 100 meter hurdles came during the ACC Championship, where she finished in 5th place … her team placed in 2nd in the 4×100 meters at the ACC Championship with a time of 44.96
2012 Indoor: Had the team's best mark in the long jump in winning the Tyson Invitational with a jump of 19'11.75″/6.09m, and the pentathlon in placing fifth at the ACC Championships with 3,544 points … best finishes in the 60-meter hurdles (8.61), 800 meters (2:39.88), high jump (4'10.5″/1.49m), and shot put (37'9.5″) all came at the ACC Championships
2011 Outdoor: Competed in the 200m dash with a career-best mark of 25.16 seconds at the Hurricane Invitational … Ran one time in the 800m run where she finished in 2:48.77 at the Hurricane Invitational … Took part in the 100m hurdles where she ran a career-best mark of 14.12 seconds at the Florida Relays … In her one attempt in the high jump she achieved a mark of 1.43m (4-08.25) at the Hurricane Invitational … Held the top five marks in the long jump, her top mark; both a season and career-high coming at a mark of 6.08m (19-11.50) at the NCAA Championships … Set career-highs in shot put (11.44m – 37-06.50), javelin throw (17.50m – 57-05.00) and heptathlon (4,404 points) where she placed first at the Hurricane Invitational.
2011 Indoor: Competed in the long jump where she held the top five marks on the team, her season-best showing of 6.07m (19-11.00) coming at the Tyson Invitational …Achieved season-best times in the 60m hurdles (8.58), 800m run (2:39.51) and season high marks of 1.49m(4-10.50) in the high jump, shot put (12.30m – 40-04.25) and pentathlon(3,472 points).
High School: Competed in the 55, 60, and 100 meter hurdles as well as the long jump for Peekskill High School … Second in the state in the indoor long jump in 2009 and 2010 … 2010 all-american in the long jump … fifth in the state in the 55 meter hurdles in 2010 … Recorded personal records of 8.10 in the 55 meter hurdles, 8.75 in the 60 meter hurdles, and 19′ 6.5″ in the long jump.
Personal: Nursing major … Plans on becoming a nurse practitioner or a psychiatrist after graduation … member of the honor roll … Daughter of Wesley and John Cummings … Has one sister, Jessica (21).